News / National
Raids on homes of Mnangagwa's critics escalate
18 Jul 2020 at 19:08hrs |
Views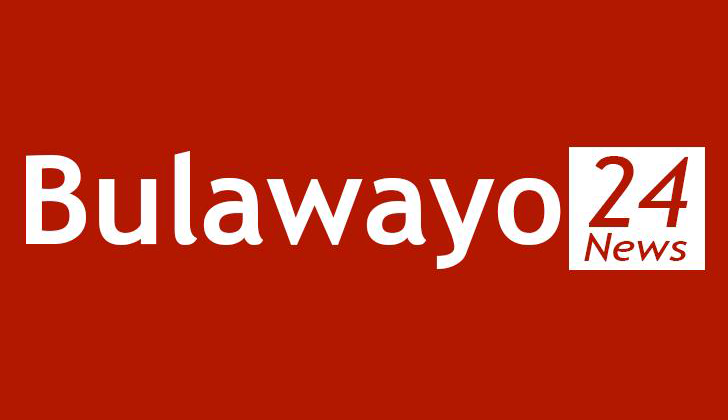 THE government stands accused of escalating its clampdown on critics ahead of the planned July 31 mass demonstrations, which have raised fears of potentially bloody clashes between protesters and security forces.
This comes as suspected State security agents have been raiding the homes of a number of prominent government critics over the past week, ahead of the planned mass actions.
It also comes as authorities are preparing to tighten the current national coronavirus lockdown, in the wake of the rising deaths and infections in the country in recent weeks.
After suspected security agents raided the homes of a number of people last weekend, they once again stand accused of visiting the residences of expelled former Zanu-PF youth leader Godfrey Tsenengamu and the outspoken president of the Amalgamated Rural Teachers Union of Zimbabwe (Artuz), Obert Msaraure, this week.
Masaraure confirmed to the Daily News yesterday that he had fled his home after suspected State security agents harassed his family when they failed to find him.
"They broke into my house again, kidnapped my wife and broke all doors. Although they later released her, my family is still traumatised.
"I am safe for now but they clearly won't rest until they harm me," he said.
On his part, Tsenengamu - who now leads the anti-corruption pressure group, the Front for Economic Emancipation (FEE) - said yesterday that his Waterfalls home in Harare had now also been raided on Wednesday.
"They (suspected State agents) visited my family in Waterfalls around three o'clock in the afternoon on Wednesday.
"Although they went away, they came back three times between 6pm and 9pm. They harassed my family and demanded to know my whereabouts.
"However, my neighbours came out of their house and confronted them before they fled," the miffed Tsenengamu told the Daily News.
"The information I am getting is that they want to harm me because they know I managed to convince most people in Zanu-PF structures to participate in the July 31 demonstration.
"My life is now in danger, but I will not stop fighting corruption and working with many people in Zanu-PF to organise the July 31 protests.
"They will not silence me," Tsenengamu further told the Daily News.
"I have once again called the police, asking them if I am on their wanted list, but their answer was clear that I am not on their wanted list.
"Corruption must go. It has killed many people in the country and the time is now to stop all this corruption," the defiant Tsenengamu added.
Police national spokesperson, Paul Nyathi, said he was not aware of the two latest incidents.
Tsenengamu - who is among the people organising the July 31 mass demos - claimed last week that he was working with some disgruntled Zanu-PF bigwigs in mobilising for the demonstrations.
"The whole nation is in agreement against what the looters are doing. They will be surprised that on July 31 the majority of Zanu-PF members are going to be part of the protest against corruption.
"We are talking with some senior Zanu-PF members. Some are even … telling us that they are tired of corruption … we are working with them," he told the Daily News then.
Asked to name some of the officials involved, Tsenengamu would only say: "Wait and see how many people are going to come out from Zanu-PF who will be supporting this protest.
"There are many. This is not about factions, it's about people who are victims of corruption," he added.
Since his expulsion from Zanu-PF, over allegations of corruption that he made against some of the ruling party's bigwigs, Tsenengamu has become an arch critic of President Emmerson Mnangagwa and his government.
Last weekend, suspected State agents also raided the homes of MDC vice national chairperson Job "Wiwa" Sikhala and Tsenengamu's Bindura home.
Then, Tsenengamu told the that three armed men had visited this other residence on Saturday night - whereupon they proceeded to harass his wife and children.
On his part, Sikhala also told the Daily News that suspected State security agents had visited his Chitungwiza home in the wee hours of Saturday, using an unmarked red vehicle.
He said the men had had a major confrontation with his security team, before leaving in a huff after being resisted robustly.
The president of the Zimbabwe Congress of Trade Unions (ZCTU), Peter Mutasa, also said his home had been raided by suspected operatives last Sunday night - who also harassed his petrified family.
All this comes as political temperatures in the country continue to rise, with the opposition and pro-democracy groups mobilising citizens to join the mass protests slated for July 31.
This week, the organisers of the demos affirmed that there was no going back on the mass actions.
This had raised fears that it could set the stage for potentially bloody clashes between the protesters and often trigger-happy security forces - particularly after both the government and the ruling Zanu-PF vowed to crush the demos, claiming that the protests were meant to topple Mnangagwa from power.
"The momentum that has been gathered, as well as the buy-in from Zimbabweans, is so overwhelming that nobody - not even the police or the convener - can stop it.
"The decision to demonstrate was reached while we were already under lockdown. So, there is no going back.
"We are not going to let go if we don't get the result we want," the main organiser of the protests, Jacob Ngarivhume, said on Thursday.
"So, let it be known that it is not going to be business as usual. This is not one of those demonstrations that have been held where people march and go back home.
"This one is going to mark the turning point for this country. It is a defining moment. We, therefore, do not expect the police to interfere with the demonstration because we have notified them," Ngarivhume added.
The demos also come as political tensions are rising in the country over Zimbabwe's deepening economic crisis, which has triggered anxiety and restlessness among long-suffering ordinary people.
Source - dailynews