News / National
Live highlights of the burial of National Hero Major General Elliah Bandama at the National Heroes Acre
17 Jul 2014 at 11:00hrs |
Views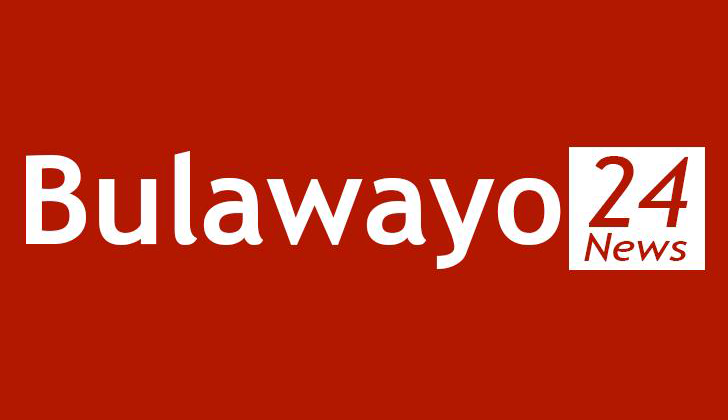 10:56 -
The body of Maj-Gen Bandama arrives at the National Heroes Acre.
11:00 -
The casket is carried to the Tomb of the Unknown Soldier with President Mugabe in tow.

11:30
- Live highlights of the burial of National Hero Major General Elliah Bandama at the National Heroes Acre.
11:33
- Proceedings currently under way. Home Affairs Minister Kembo Mohadi invite President Mugabe to take to the stage to deliver his address.

11:35
- President Mugabe takes to the stage respecting and honouring the family of the deceased.
11:38
- Mugabe expresses concerns at the rate at which national heroes are dying asking what the rate at which the people are dying in the country could be signalling.
11:39
- Mugabe opens by applauding Bandama for deciding to risk his life for the liberation of the country.
"Zvairwadza kudzvinyirirwa, hondo yerusunungoko yairwadza zvakare..mutoro yekuva musango… kudya kusina kukwana..zvirwere zvinouya zvichienda"
11:47
- Mugabe says it is unfortunate that Major General Bandama died before he was bestowed honours as Major General which had already been accorded to him.
"Zvairwadza kudzvinyirirwa, hondo yerusunungoko yairwadza zvakare..mutoro yekuva musango… kudya kusina kukwana..zvirwere zvinouya zvichienda"
11:58
- Mugabe takes swipe at Zimbabweans who left the country for the UK describing them as cowards who lied to the British government that they were fleeing Mugabe's persecutions.
12:00
- He says he is shocked that now the British Government is asking the Zimbabwean government to take back the people who fled persecutions.
"Nhasi uno zvaita sei ve Britain vati vanhu venyu takuda kuti vadzoke..ko makambo vatore sei..vakatorwa vachiuya nechichemo chekuti varikudzvanyirirwa, makuda kuva dzose futi kuudzvanyiriri?"
12:04
- Mugabe reverts to his written speech written in English.
12:05
- Mugabe reiterates that Bandama unfortunately died before enjoying the fruits of his promotion and sacrifices he gave for the country.
12:10
- He commends Major Gen Bandama for agreeing to join the bigger family of liberators of the country before and after independence.
"That great family has its own web of relationships which connected him yes to the relatives but later on toothers who similarly had committed themselves to fighting a struggle, waging a struggle in the national interest."
12:18
- Mugabe takes swipe at the colonial powers who manipulated Africans because they had guns and thought they were more educated and clever.
12:20
- Continues to take swipe at colonialism blasting the Berlin Conference where Europe set to share Africa as if it was a beast.
12:25
- Mugabe says that these were the reasons that people like Maj Gen Bandama decided to go out and fight against.
12:27
- Says that it is only people like Bandama who deserve to be laid at the National Heroes Acre. The country rewards those who sacrificed for the country by giving the recognition that has been given to Bandama.
12:30
- Mugabe says that the Heroes Acre is not for anybody who dreams of being buried there and find themselves there. Says there are a lot of people who will claim to have worked for the country and helped people but its not a ticket to the National Heroes acre.
12:31
- "Let it be known here at this scared shrine that the act of conferring the hero status comes from the commitment to the life of struggle right to the bitter end"
12:40
- Mugabe says that the Zimbabwe National Army has highly educated and experienced personnel like Lieutenant Sibanda who has been commander of the UN forces and Maj Gen Bandama who had an MBA. He encourages all other members of the army to keep develop themselves so that society does not under rate the army.
12:46
- Commends the Zimbabwe National Army for inflicting very strict external discipline on its forces but goes on to urge people to have internal discipline which comes from an individual's internal control. Knowing what to do and what not to do and when.
12:50
- Mugabe takes swipe at men who change wives and have multiple relationships in very apparent reference to MDC T leader Morgan Tsvangirai describing them as highly indiscipled people not capable to be leaders.
12:54
- Mugabe turns to congratulating the Zimbabwean doctors who managed to carry out an operation to separate the Siemens twins emphasising the need for working in unity all the time.
12:57
- President Mugabe concludes his speech by sending farewell to Major General Elliah Bandama by assuring him that the country will never forget him for the hard work, sacrifices and efforts he gave for the country.
Source - Byo24News