News / National
Prophet Emmanuel Makandiwa turns down Zanu-PF Offers
11 Aug 2011 at 06:17hrs |
Views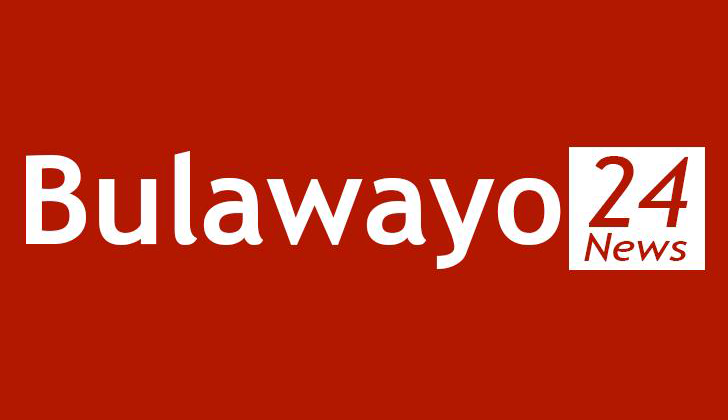 HARARE - Popular preacher Prophet Emmanuel Makandiwa has turned down underhand efforts by some top Zanu PF officials to lure him into President Robert Mugabe's propaganda machinery despite being promised farms, cars, houses and other luxuries, Daily News reported.

In refusing to join Zanu PF, Makandiwa is reportedly arguing that as a "man of God", he serves all people.

Zanu PF has of late been on a crusade taking advantage of gullible "men of the cloth", using them to play campaign roles for the party whose support continues to wane to general mismanagement of the economy, corruption, human rights abuses and a refusal to change leadership.

Aides to the hugely popular Makandiwa revealed to the Daily News at the weekend that top Zanu PF officials and cabinet ministers had now become regular visitors to Makandiwa's house and offices all in an attempt to sweet-talk him into campaigning for Mugabe and Zanu PF.

But Makandiwa, who is believed to be in the United States has reportedly refused even to meet them telling aides that his followers are from all political parties.

Reports indicated last week that Makandiwa had fled the country due to a number of questionable deals including his spiritual airtime deal but church members insist he will be back in the next two weeks.

Zanu PF is said to be desperate for support and they believe if Makandiwa was to endorse Mugabe, he would improve his support base for the next elections whose date remains unannounced.

Zanu PF officials yesterday strenuously denied approaching Makandiwa to force him to join their floundering train although they managed to use him for the opening prayer when they launched the largely discredited "anti-sanctions" petition in March this year.

At one point under pressure from Zanu PF, Makandiwa was said to have almost relented but fellow pastors even from different churches are said to have advised him against it.

Some of the pastors even wrote "dossiers" of advice to Makandiwa to warn him against supporting any particular political party.

The Daily News is in possession of one of the dossiers.

Despite the denials by Zanu PF, the Makandiwa aides maintain that some of them approached the United Families International (UFI) church leader claiming they had been sent by Mugabe to lure him to the former ruling party.

"There are some politicians and parliamentarians who have been visiting the "man of God" at home and in the office with gifts and offers to "buy many things" so that they lure him to join their party.

"He will speak to the Daily News about all these issues when he comes back but Zanu PF seems desperate to lure him. It has been a battle turning them away. The Man of God (Makandiwa) has refused to even meet them saying if they want any favours, they have to first attend his church like everyone else. He does not want to be used by Zanu PF or any other party," said one of Makandiwa's aides.

According to the aides, some Zanu PF officials who lost the recent round of elections in 2008 as well as some who were thrown into the political dustbins in the 2000 and 2005 general elections, and some who have never seen the Parliament door, although they aspire to be in the August house, were now Makandiwa's regular visitors at his services.

Some are said to be spending time waiting to see him at his office but with no success.

"His policy is simple. They should become UFI members first. This, however, does not guarantee them that he will campaign for them. He can only accommodate them," said the source. But questions have been asked why Makandiwa agreed to bless the Zanu PF anti-sanctions rally.

A friend of Makandiwa who is also a pastor, Bishop Albert Chikuni defended him and said: "There was nothing wrong for the prophet to "bless" the event as he was doing so in good faith and submitting himself to the rulers of the world.

"This man of God has been elevated from ministering to obscure men but now has access to minister to people of influence which is an opportunity desired by every cleric," said Chikuni.
Added Chikuni: "Most business owners have also found a fortune in Makandiwa's huge gatherings, for your quick references ask taxi drivers and kombi drivers only to mention a few," said Chikuni.
Zanu PF spokesperson, Rugare Gumbo told The Daily News that Makandiwa could "join the party as an individual like any other individuals if interested."
He said the party did not particularise on Makandiwa but would work with him like other churches who campaigning for Zanu PF.
"Why particularise on Makandiwa when we have other churches that we have been working with like apostolic sects," he said. "The position of the party is that we will work with everyone who supports us," added Gumbo.

They young and prosperous "miracle" worker has been making headlines since his controversial departure from his former church, the Apostolic Faith Mission (AFM) where he was a pastor at Hebron ministries in Chitungwiza to lead UFI.

He made headlines recently when he launched his spiritual airtime cards.

The cards are sold at $3 while they fetch as much as $6 in the United Kingdom and the United States of America (USA).

However, the launch of the cards has landed Makandiwa and his UFI church in hot soup after the Post and Telecommunications Regulatory Authority of Zimbabwe (POTRAZ) started probing how his spiritual airtime cards was operating. POTRAZ insists that Makandiwa will "face the music" if found liable.

There is suspicion that this service was illegally riding on officially registered networks, NetOne, Econet, and Telecel platforms. The spiritual airtime cards launch has also seen Makandiwa being dragged to court by a Harare man who claims the idea was stolen from him.

Pascal Nyasha, who dragged Makandiwa to the High Court seeking an interdict barring him from selling the airtime until the matter is resolved, told High Court Judge, Tedious Karwi last week that Makandiwa reneged on an initial agreement the two had made to work together in the launch of the service.

Karwi ruled that the matter was not urgent bringing relief to Makandiwa who can continue selling his airtime for now.
Source - Daily News