News / Press Release
Mthwakazi Nation's Address - MLF
13 Jul 2020 at 15:19hrs |
Views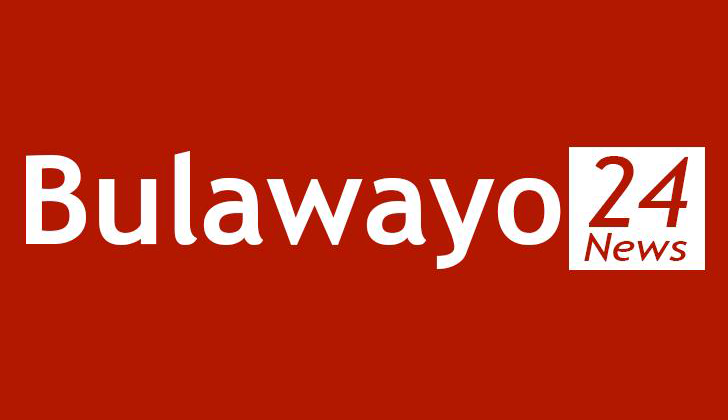 Revolutionary greetings to you all, in all corners of earth. I hope you are doing well and are safe from the coronavirus.
Fellow Mthwakazi citizens, this has been one challenging quarter of the year 2020. A year that gave us all the hope when it started, has become unbearable and emotional stressing.
In early March 2020, a league of nations of Africa (ICESA), that still seek to be free from fellow Africans colonisation and nations whose part of their land was fraudulently given to neighbouring nations by the whites colonial regimes was formed in Lesotho. The International Conference of Emerging States of Africa is a league of the following nations that seek to be free from colonial bondage;
1) Mthwakazi seeking to be free from Zimbabwe.
2) Caprivi from Namibia
3) Ambazonia from Cameroon
4) Biafra from Nigeria
5) Saharawi from Morocco
6) Barotseland from Zambia
7) State of Good Hope from South Africa.
On top of these nations, there are already existing nations whose land was fraudulently given to neighbouring nations by the whites colonial regimes who are also fighting to redraw their borders.
These are Lesotho and Eswatini, both claiming their land from the Republic of South Africa. ICESA seeks to;
1. To help initiate, achieve and maintain regional, continental and global peace through advancement and promotion of true individual and territorial freedoms.
2. To secure the respect of human dignity of the peoples of the illegally occupied territories – hereinafter referred to as 'Emerging States' – within established international legal and diplomatic frameworks.
3. To create a platform of mutual respect and cooperation among the occupied Nations or 'Emerging States', between the said and the international players in conflict resolutions.
4. To highlight and advance the interests of the illegally occupied territories on an international level and fight for justice of the peoples thereof.
5. To reclaim and recover territorial land that was not willfully given or ceded.
The conference had lined up a number of pilot events to spring up its member nations' liberation quest. Among others, was the Human rights Conference which had been scheduled for May 2020 in Johannesburg which then was disturbed by the imposition of lockdown rules by world governments in a bid to curb the 'Chinese' invented Covid19.
Fellow Mthwakazians, living in dire situations where our hospitals back home are in serious shortage of human and material resources, we thank the Almighty and the mediums of our nation for almost pulling us through. According to the reports, we lost about 50 people. May their souls rest in eternal peace and we convey our deepest condolences to their families. It takes too long for a heart to heal, having witnessed through the body viewing process, the departure of the loved one. We believe it is worse to one whom the satanic virus deprived of the chance to go through the body viewing process and or at least throw a stone into the grave. May you all find solace in Christ.
Mthwakazi, it was even more disheartening to learn that doctors and nurses despite the urgency and demand of their services, they continue to down their tools, demonstrating about poor working conditions and poor salaries. We cannot blame them. As much as upon joining the health care services, they agreed to put the lives of the nation first, they are also human beings. They are parents and breadwinners. Only an unprofessional healthcare giver would face the deadly covid19 without the protective garments and worse without being paid. More disgusting is to learn that developed nations donated towards the fight against the killer virus but the Zanu pf wolves embezzled the money, further exposing the lives of our people.
Fellow Mthwakazians, the time period between April and June has been unbearably difficult for our people across the globe. On home soils, Mr Liveson Ncube's (24) life was sacrificed by the state security agents, first before the virus itself took a single life. Then followed Themba Sibanda of Siganda and Danny Makhwelo of Nkayi. May their dear souls rest in peace too. As if that was not enough, the killer colonial regime went on to unleash terror on the Cowdray Park, Mpofu sisters and many others across the city of the Kings, badly hurting them.
During the first 30days of the lockdown in Zimbabwe, hundreds of thousands of children went to bed almost 4days per week, on empty stomachs. What a pain to a parent of such a child? Still on home soil, there were loud cries from Mthwakazi returnees from the neighbouring countries. In Plumtree and Beitbridge detention centres, women were raped for the whole 14day period of quarantine by the security agents. Some were even raped without any prevention measures used, putting them at high risks of contracting STIs and conceiving unwanted pregnancies. Some women, because of the hardships back home, tried to take advantage of the isolated situation on the South African border areas and cross over to fend for their families. They were caught by Shona robbers (amagumaguma) stripped naked in broad day light, raped, photographed and video recorded during their painful ordeal and the shameful video clips and photographs went viral on social media.
In neighbouring countries, the conditions were and continue not to be friendly for our people who survive on a hand to mouth basis. In the first month of the lockdown, many Mthwakazi people were forced back face to face with the virus in the streets searching for food. In Hillbrow and Yeoville, many were bashed by police in the streets queuing for food. Many others were arrested and released on hefty fines. Weeks later, many others were arrested in a crackdown against foreign nationals employed in the private security sector in Johannesburg. Their families still suffer today because their breadwinners were taken away from them. In an official announcement, the Minister of Finance said his government was going to use the covid19 restrictions to redirect the country's economy. He said it was the time South Africa' economic sector put the South Africans first. As a result, many of our people who survived on menial jobs such as street vending, hairdressing and in the hospitality sector have been badly affected. Many have lost their jobs with their companies liquidating while many others still idle at their homes without any form of income, unable to reopen their saloons etc. In that light, we express our gratitude to the Meals on Wheels organisation, the Heir to the Mthwakazi throne, Prince Bulelani Lobhengula Khumalo and many other organisations and individuals who made and continue to make sure that the Mthwakazi nation is fed during this testing time.
May 18, added more woes to the nation and the front itself. On the day, the front's leader, Mr David Mhlatshwa Magagula untimely succumbed to blood cancer that had not given any warning light before. His body was dispatched back home on the 26th and he was laid to rest at his home area in Gwanda. More painful was to see the hearse leaving with no one in it except for the driver as the covid19 rules restricted friends, family and his comrades from accompanying him. We express our heartfelt condolences to the Magagula family and the nation at large. Mr Magagula was a people's person and a hero who deserved nothing but a well dignified send off but, nothing we could do to ensure that. That Mr Magagula was a people's person is proved by the songs, poems, speeches and proposal to establish the David Magagula Foundation in his honour. He was declared a Mthwakazi national hero by his organisation MLF and Mthwakazi at large and his coffin was wrapped with the Mthwakazi national flag upon being buried. May his soul rest in peace. We however as a front, vow to take to completion the liberation struggle that he started at whatever cost. In that light, we call upon all Mthwakazi people to brace up for taking the bull by its horns in the foreseeable future in a bid to achieve the Mthwakazi independence dream.
In recent weeks, about 9 people inclusive of the four young and bright lives are reported to have died in Luveve due to the consumption of sewage infected water. It boggles some minds to learn that not even one day did Mthwakazi lose a single life to such a cause since 1893 to 1980 under the colonial white regime but 9 have already been lost in 40years of black colonial regime. One wonders how many lives will be lost to such causes should they rule us for 100 years and whether or not it is really true that a sewage pipe burst and thus contaminating water meant for human consumption or it is spilling from the fight to control the council by the Shona Councillors. How on earth can a sewage pipe burst spill into the pipe of clean water running in its own separate pipe? This indicates that the fight goes on.
Upon his death, Mr David Magagula warned that 33% of Mthwakazi independence has been achieved and only 67% is still under Zimbabwean rule. In that light we call upon you all to join hands with the front as we continue to fight for what is rightfully ours. Mthwakazi shall be free someday.
The assessment of this first quarter of 2020 highlights the reason for added need to exert more pressure on the Zimbabwe colonial regime and the world governing bodies towards the liberation of Mthwakazi which is the only solution to the touched on problems faced by Mthwakazi people both on home and foreign soils. Hence, the front recognises and urges for more participation and contribution of Mthwakazi people to the struggle so that together we can make a decisive turn towards victory as early as possible.
We therefore mobilize all the forces of Mthwakazi people, all their available resources in a steady march to victory. As of today going forward, we urge all Mthwakazi people to unite and march to the future with confidence, knowing that unity has an outcome of victory and a guarantee of achievement of our total emancipation.
This unity is an indispensable precondition for victory, for if we were to fight separately we would not be able to defeat this evil colonial regime. This unity must be preserved because it is the basis for victory and because it is the object of our enemy's attack. This unity will go as far as securing our victory. However, we should be aware that the path to victory is difficult and that we face not only the Shona speaking anti-Mthwakazi people but also the Mthwakazi languages speaking people who are, out of despise of the leadership of the front, are organising meetings and conferences in the name of unity, dragging the struggle back by 10years.
On a closing note, fellow Mthwakazi, as people fighting for their freedom, we are not afraid of anything but we value life. As fighters, we have the great mission of destroying the colonial rule that rules over Mthwakazi. In that regard, we ought to bear it in mind that there is absolutely no way one can create anything without destroying what has been in existence before. Let us shy away from any activities that directly or indirectly cement the Zimbabwean rule over Mthwakazi in one way or the other. Finally, may I inform you that on the 28th of June, the Front held a meeting where it intended to map its way forward after the untimely departure of its leader and it resolved that Mr Sibangani Ngwenya shall resume the post of the organisation's chairman as per the front's constitution. Mr Ngwenya used to deputise Mr Magagula as the chairperson. He will be aided by the front's High Command committee. We request that you give him the backing you gave to Mr Magagula.
We thank you!
Uyaph' uMthwakazi?
Vuka Mthwakazi Vuka
Source - MLF