News / Regional
Matopo Small Scale Miners tributaries beneficiaries at Logger heads With Police and Falcon Gold Proxy
26 Nov 2019 at 17:29hrs |
Views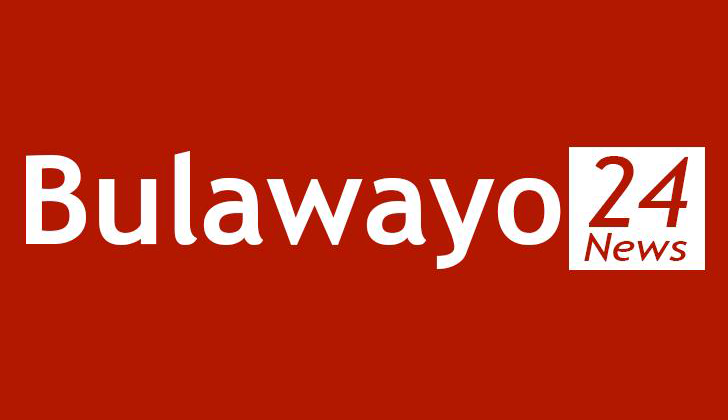 According to the Matopo Small Scale Mining Trust's members, the ZRP officers are making it difficult for them to fully utilize the mining production on their tributaries. This is due to Joseph Mupasi who is using names of senior Zanu PF party leaders to defy a High Court order and muscle out the rightful owners of the tributes.
When this publication visited the Matopo mining Community , the residents were dejected and calling on the government to protect them from greedy people who just want to reap from what is supposed to benefit them and their Social development.
A woman who preferred to be called MaNcube said, "Mntanami we are being victimised by people who are being assisted by the police claiming to have the backup of the big people from the ruling party and government.
"I am my family's bread winner and mining is my only source of income. The Community Trust ensure we are follow all procedures required by the government."
Antelope Mines under Thuthuka Matopo Cooperative Society, Legion Mine/Ihlabathi Ilifalethu, Nugget under another cooperative where abandoned by Falcon Gold Mine. All the production places are rich in mineral resources but abandoned by the owners due to their unknown reasons.
Falcon Gold mine offered tributes to the communities across the country but on a controlled production, setting that they will not go more than 15 metres deep. Which opens a kickback of the communities taking the burden of surveying the minerals on behalf of Falcon Gold.
"Falcon indicated to the community they had no good use of the mines. The Community in Matopo went ahead to utilize the mines as they were a source of socio-economic development. This was done under former white owners who had good spirits of coexisting between blacks and whites.
"Mr Beat was heading this good spirit of co-existing by allocating the said claims to the registered cooperatives. For best reasons known to him, Mr Ian Saunders disturbed the allocation program by discontinuing production through termination of well documented tributary agreements.
"Communities have resolved to stay on production on claims until Falcon renewed the tribute agreements extension .This has led to fierce fight between communities and Falcon which resulted Falcon Gold mine to appoint proxies from areas outside Matabeleland South which is against devolution," declared Moyo one of the Trust Heads.
The status call has lead the Communities to join hands through their mining consortium the Allocated Claims Trust to defend their noble cause which promotes Social development pointing to 2030 Vision.
The Community is bereft because of Joseph and Falcon Gold Mine for using officers from ZRP Matabeleland South, Bulawayo, Maphisa and other affected areas.
"Police officers are looting gold ores with Falcon Gold Mine proxy Joseph Mupasi who they give 25% and the police officers getting 75% which they term protection fee of Mupasi offered tributes."
Joseph Mupasi was first initially invited by the communities to be a go between for them to Falcon Gold Mine so he can assist in the renewal of the tribute agreement.
"He sweet tongued the community as he came as the investor. He conned the community when he approached Falcon to override the Thuthuka Matopo 3 year tribute extension which was legally well documented. Now he claims to be the new owner of the claims. From there the battle started between Mupasi and the communities. The battle has gone to greater heights Mupasi and Falcon fighting the leadership of the cooperatives and genuine representatives of the communities' 16 Trusts," charged the Community Leadership.
The community is furious with Joseph Mupasi and Falcon Gold Mine, who are claiming that they have a blessing and assisting hand of the Governor of Matabeleland South Honourable Minister Abedinico Ncube and calling on the Secretary of ZANU PF name of Dr Obert Mpofu .They say, Mupasi is declaring himself untouchable. This publication tried by all means to communicate with Mr Mupasi but his phone was not getting through
Armed with guns, dogs, baton sticks, tear gas canisters police officers attempted to remove the communities from the mines despite, the community applying for an interdict from the High Court against Mupasi and Falcon Gold Mine. To further protect the community another Hight Court application has been made to make sure police officers enforce Falcon and proxy not to disturb production.
The application is against a conduct of Officer Commanding Matabeleland South, Officer commanding mineral section Gwanda, Matare and also another Chief Inspector Gwanda.
In 2015, James Chikwangwe founded Allocated Claims Trust whose vision is advocating and fighting against closure of viable mines, disturbance of communities in allocated claims and disused dumped mines e.g. the former Germany operational shafts.
"The Allocated Claims Trust (ACT) approached government to find a lasting solution. The Honourable Oppah Muchinguri was assigned with other government officials to handle the matter and it was resolved no one should disturb the production from the communities.
The ACT leadership has been facing severe attack from Falcon Gold mine, Joseph Mupasi and police leading to arbitral arrest of the leaders .The Leadership was arrested on Tuesday and spent 2days in police cells .They were released after the Bulawayo Commercial Crime Department failed to process charges against the leadership as all facts supplied to them by Gwanda officer in Charge mineral section was based on malicious allegations.
Bulawayo officer's CID CCD and minerals are also questionable in the whole process as it was based on harassment and humiliation attempts. They were embarrassed by the Bulawayo Magistrates courts which did not accept to take the matter to court for hearing. The junior lady officer constable detective Rwatida acted shamefully, uttering unprofessional words to the ACT Secretary who had been arbitrarily arrested together with leadership. Her crime was only a contract of employment she has been offered by ACT. She vowed in Shona, 'Iwe no matter what, and tichakunyudza!' mourned Chikwange
They took photos of us while handcuffed, humiliate at its highest order and searched our bags without a court order nor an arrest warrant.
Their Lawyer, Mr Sithole complained bitterly both at police station and to the court where he sorts assurance for drastic action to be taken against the police officials involved in the delinquency.
The government and all stakeholders need to act swiftly in order to eradicate the untouchables and those with greedy mindset. People need to work and follow right procedure.
The violent makorokoza/mining barons' phenomenon that has hit this country over the last few years has in recent months reached alarming proportions that beckon for immediate action.
Is the mineral really worth killing each other for? Minerals should point to Social development.
Enos Denhere is a Journalist and Social Entrepreneur. Email ensodenhere@gmail.com .
Source - Enos Denhere