News / Regional
ZAPU programme of the handover of flood relief items to Binga community.
22 Mar 2020 at 16:53hrs |
Views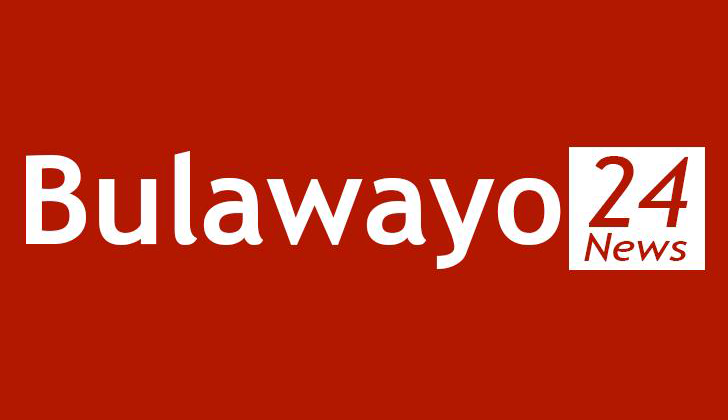 On Friday 20/03/2020 ZAPU held a Handover Ceremony of Donated Goods for Binga Flood Victims at its Offices at Rudd Road in Byo, after Invites were made to every Member of the Party.
Through natural selection, if I might say, the Ceremony was attended by a COVID-19 controlled number of ZAPU Members, overseen by Zimbabwe Security Police Details, from the President's Office, who just popped up uninvited.
The Ceremony was organised by the ZAPU National Secretary for Social Welfare Mildred Mkandla assisted by ZAWU and Youth Front. Of note was the ZAWU Chairlady Mrs Jane Mlalazi, representatives from Thenjiwe Lesabe, Look-out Masuku and Cowdray Park Districts.
Specially, invited were 3 Binga Representatives (two male Mudendas & one lady) from Chief Sinankona Area in Binga, who came all the way from Binga to receive the Goods on behalf of the Binga Flood Disaster Victims, on ZAPU merger donated coffers.
Victor Mkhwananzi, MatNorth Provincial Secretary for Treasury and Resource Mobilisation was in attendance. The Guest of Honour was the ZAPU Acting President & National Chairman Mr Isaac Mabuka.
The Speakers on the day were Mildred Mkandla, Johnson Mkandla and Isaac Mabuka. The response came from Mudenda and Victor Mkhwananzi. Edward Nare was the MC during this Handover.
On Saturday morning, 21/03/2020, most of the above mentioned Delegates accompanied these Donated Goods, on a long journey to Binga in MatNorth Province.
Bubesi Tours provided a Land Cruiser and Trailer for the Trasportation of the Goods. The Team left Byo at 08:00 hrs and reached Binga DA's Office at 15:00 hrs. As a precautionary measure, all Donated Goods must be declared at the Binga District Administrator's Office.
Every Donated Item is screened before it can be despatched to the intended Beneficiaries. And these Items are then distributed fairly to those most affected by the Floods. Any item which goes against the detects of Humanitarian Assistance is removed from the Consignment and destroyed. The distribution of political party regalia during this Exercises is totally denied, rejected and thrown away.
The ZAPU Team was welcomed by the Acting Binga District Administrator Farai Marinyambe, a very youthful & energetic civil servant. The Team was admitted into the DA's Office, where the impact of the Flood Disaster and the Disaster Response Action being undertaken by the Zimbabwe Govt and Local District Authority was explained to the ZAPU Team, in detail. A Reaction and Action Team which is composed of Govt Ministry, Council Authorities, Army, Police, Prison Service, NGOs and other Humanitarian Organizations have teamed up to face the challenge and workout a plan on how to mitigate and alleviate the Binga Flood Disaster Aftermath.
A Physical Planning Team has also been roped into this Exercise. The Challenge faced in Great.
Nandobe River which might be ignored as a small river, as Residents had their Homesteads and Fields perked along its "innocent" flood plains, suddenly woke up one morning, after a heavy night pour, with its banks over flooding.
It is understood that its upland 5 tributaries received torrential rains overnight and fed this water into Nandobe River, resulting in its heavy flooding, which saw one of the main Bridges being swept away. The surrounding Villages and Fields were destroyed and washed away. Houses fell to the groung, goats pens and fowl runs with holding property taken away by Floods.
Tress were uprooted and fell to the ground and Roads were washed away and only Gullies remained, where there were once Roads. This whole Drama happened whilist the Residents watched with much amazement and perplexity. Unfortunately, one old man who was tending his field down stream, was caught up in the marauding floods and lost his life.
Historical, these Villagers are the same People who were removed from the Banks of the Great Zambezi River Valleys, some decades ago. The Task Team on the ground has managed to grade the Road to a new piece of higher ground, at a place known as Nsigwale.
New blue and white Tents have been pitch up, forming what looks like a Refugee Camp. Currently Villagers have not yet moved into these Tents. They affected Villagers have taken temporarily refuge in what remained after the Floods or taken shelter at their Neighbors '.
These Tents will serve as Accommodation before these Flood affected Villagers can be properly resettled at a place yet to be identified by the Physical Planning Team, in conjunction with Govt Rural Resettlement Ministry and Binga Local Authority.
There are 181 Villages that were affected, with 37 of them highly devastated. With the poor economic situation in the Country, compounded by the political gerrymandering of the Ruling Party, the Binga Flood Victims face a long struggle to find lasting peace in their livelihoods.
The Tents Settlement hasn't been commissioned to allow the affected Villagers to move in. A Borehole Drilling Machine has been mounted nearby, to start drilling their new source of drinking water, in this new Tent Compound.
Pit latrines have been set up behind the Tents. A MatNorth Binga ZINARA yellow Road Grader is parked at this Tent Camp Site, ready for any appropriate job, when beckoned upon by the powers that be.
The Struggle for Survival for these Binga Flood Victims still goes on & more help is needed. ZAPU appeals for all Zimbabweans and the International Community not to tire in offering Assistance where possible.
ZAPU as the Mother of All Political Parties asks Zimbabweans to put their differences aside, when faced with such Challenges, as witnessed with the pandemic CORONAVIRUS. ZAPU further appeals to the Zimbabwe Govt to put its act together, beause People's Suffering must be challenged at all Costs. We have only One Life to Live on Earth, before the Might Lord takes over. We pray for Binga Flood Victims & Zimbabwe in general.
The ZAPU Team after briefing by the Bing DA, were shown around the Store Room, where an assortment of Goods from other Donors were kept. Visible were some extra Tents & assortment of Groceries. ZAPU Team was asked to handover their Donated Goods which shall be shown to the full Binga Task Force on Monday, & then sorting & distribution to the intended Beneficiaries will be done on a date to be advised to ZAPU, which is also allowed to come & oversee the Distribution.
The DA thanked the Party ZAPU & other Organizations which have come forward to assist the Binga Flood Victims. Letters of Appreciation to all the Organizations that gave a helping hand, will be made at the appropriate time.
The ZAPU Team left the DA's Office after offloading the Goods, & then proceeded to the Disaster Area & Tent Camp Site, where the Team met the Village Head (Sabuku Mr Mudenda), elder brother to the ones who travelled to Byo for the Handover Ceremony & Transportation of the Goods).
The ZAPU Team left Binga at 17:00 hrs on their long journey back to Byo. The Fuel that had been sourced for this Exercise, hit the red button on our return leg at Cross Dete. A good Samaritan came to our rescue, but at an extra cost.
The ZAPU Team reached Byo @ 01:00 hrs early this morning, after covering a distance of 447 km to Binga & the same distance back to Byo.
The Party ZAPU would like to take this opportunity to thank all those Members who made Donations in Clothing, Fuel, Cash, Commitment & Prayers, which made this God Given Assignment a Success.
May the Dear Lord Bless You All & Save Zimbabwe! 🙏🏼
# Mandla Khanye - ZAPU Secretary for Information, Publicity & Marketing, Byo Metropolitan Province, Southern Region of Zimbabwe.
Source - Byo24News