Opinion / Columnist
Wake up! The rains are nigh
06 Oct 2019 at 15:02hrs |
Views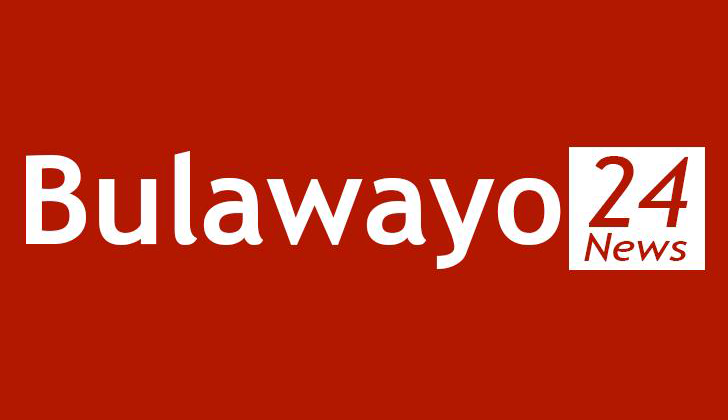 Politicians do not come as colourful as ex-Vice President Phelekezela Mphoko.
But for Bishop Lazi, his colourfulness came from his colourlessness.
The chap was just politically insipid and tepid.
Somehow, he had perfected the witchcraft of making the most weighty and onerous of tasks useless and inconsequential.
Whenever he talked, he sounded mute, and for a man-mountain â€" who was always distinguishable by his height and heft â€" he also had inexplicably mastered the art of melting into the crowd and becoming totally inconspicuous.
Not that this was part of the spycraft he had learnt as an intelligence officer â€" no!
Nor could it have been more by design than by default: the man was just hopelessly ineffectual.
A story is told by some veterans of the struggle, who knew him during his days in Zipra that he was once assigned to take delivery of a consignment of weapons in Mozambique in 1976 that was supposed to be handed over to combatants at the front.
That was the last time they heard of him, only for the lanky fellow to resurface in 1980 â€" long after the guns had gone silent â€" with a Mozambican wife in tow, so they say.
Our elders knew men like him fully well, and that is why they minted the idiom "kutuma bete kumukaka", which simply describes the figurative futility of sending a cockroach to fetch milk â€" of course, it will never return. Duh!
Even when the country transitioned to a new order in November 2017, no one even bothered to look or account for him.
It seems everyone knew that wherever he was, or whatever he was up to, the chap was already encumbered and imprisoned by his own uselessness.
Untamed tongue
However, Mphoko could shoot from the hip, like a cowboy; perhaps this is why he was fond of wearing those strapped cowboy hats â€" to look the part.
Every time his mouth gaped, Bishop Lazi was always assured that something unique and unmeditated would roll down his tongue.
Like this one Sunday afternoon on January 25 in 2015 when he was addressing Zanu-PF supporters at Davies Hall in Bulawayo during the "Meet the People" tour.
Nothing could have prepared those poor souls for what their leader said next.
"I have got my own views regarding vending, where you find an able-bodied man seated selling tomatoes. There are better things to do for someone who is fit, except for those who are indisposed and physically-challenged," mused Mphoko.
He was not finished.
"You should wake up and see what you can do for a living. We cannot tolerate a man who is fit, sitting down and selling tomatoes. No, let us do something better," he thundered.
As expected, his ungovernable tongue sparked yet another furore, which again he nonchalantly took in his stride.
Toil
Well, Mphoko might be interested to know that his vendors now do not only sell tomatoes, they are now buying and selling money.
So, as unhinged as Mphoko's intervention was, this is the only time that the Bishop agreed with him.
Surely, there is everything wrong in a people who leave tracts of productive agricultural land fallow to take over the cityscape to sell all manner of trinkets, themselves the fruits of labour for workers in foreign lands.
Now, we absurdly buy and sell an assortment of currencies in order to buy and sell foreign goods and trinkets.
We no longer work, but we now only buy.
And unsurprisingly we have become a huge cash register for foreign business.
We buy maize, soya beans, cooking oil, toothpicks, toothpaste, toilet paper, clothes, linen, undergarments, television sets, cars, tractors, irrigation centre pivots, software â€" in fact, everything â€" from foreign lands.
Undergarments here akomana? Kikiki.
We should be ashamed of ourselves.
It would not have been much of an issue if the country was producing enough for sustenance and surplus for sell to other countries.
A people can only be rich if their country is rich.
Conversely, a people cannot be rich if the country is poor.
Therein lies the crisis.
Bishop Lazi is often asked how the country can extricate itself from the painful circumstances it currently finds itself in, and his answer is always invariably simple: hard work.
Well, the Bible prescribes it; indeed, demands it.
Genesis 3:17-19 shows us how the naughty "Biblical First Family" â€" Adam and Eve â€" were condemned to a life of gruelling toil.
"Because you listened to your wife and ate fruit from the tree about which I commanded you, 'You must not eat from it,' cursed is the ground because of you; through painful toil you will eat food from it all the days of your life.
"It will produce thorns and thistles for you, and you will eat the plants of the field. By the sweat of your brow you will eat your food until you return to the ground."
Proverbs 12:11 is even more emphatic: "Those who work their land will have abundant food, but those who chase fantasies have no sense."
Also, according to Proverbs 14:23, the difference between profit and poverty is hard work.
"All hard work brings a profit, but mere talk leads only to poverty," it says.
This is the point Mphoko sought to convey, albeit clumsily, on that blundering Sunday afternoon.
Useless chatter
There are no shortcuts to success.
Long-term prosperity is borne out of short-term sacrifices and pain, while short-term gain often leads to long-term pain.
With the rainy season creeping up on Zimbabwe, the conversations that are exercising local minds are ominous and dispiriting.
If social media were, and is, a window into the mind of Zimbabweans, then we are doomed.
The useless chatter that dominates that space is not even remotely linked to issues that materially affect the well-being of the nation.
Bishop Lazi blames this on the millennials, whose psyche was fried by the rigmarole of more than two decades of economic turmoil.
Obviously, there cannot be expected to know normal when they have no known or experienced normalcy; they can only imagine it.
Most of them, barring a privileged few, have never taken a shower, all they know is the bucket system.
Until recently, most had never taken a bus to the city, all they knew were commuter omnibuses and their foul-mouthed crew.
Most have never seen a moving train, yet alone taken a ride in one.
In essence, their view of what is and what ought to be normal is inchoate (deformed); it is not a lived reality.
The country has to be normal again, and this entails unlearning abnormal values and replacing them with normal ones.
And this begins with preaching the virtues of working the land for sustenance and prosperity.
We might only get normal rains on this side of the rainy season, so time is of the essence.
Let us wake up. The rains are nigh.
Bishop out!
Source - sundaymail
All articles and letters published on Bulawayo24 have been independently written by members of Bulawayo24's community. The views of users published on Bulawayo24 are therefore their own and do not necessarily represent the views of Bulawayo24. Bulawayo24 editors also reserve the right to edit or delete any and all comments received.