Opinion / Columnist
Feminism has become Satanism designed to destroy African Families by the West
17 Oct 2019 at 19:48hrs |
Views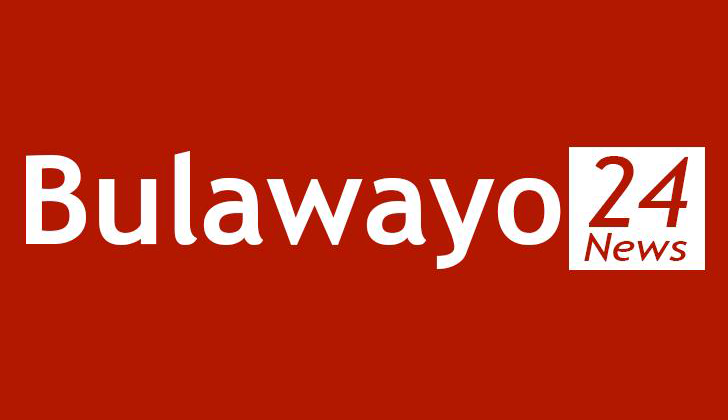 For any institution to work, there must be a leader to head that institution and this also applies to the institution called a home. In any institution, if the leader is weakened, the institution will fail. Be it a Country, a School, a Business, a Home or a Church, if the leader's wings are clipped, the institution will fail.
The Caucasian culture has destroyed the glue which held African families together. Slowly, Africa is being forced by strong Western Satanism, to fall together with the already destroyed West and produce failed families where children become Drug Addicts, Suicidal, Disrespectful, Knife Criminals and Single Parents.
When Feminism was introduced in Africa, it was meant to empower a woman and improve family life through equal rights. But, today's Feminism has proven to be a silent instrument invented by a Western Satan to destroy African families.
In the late seventies, one of my sisters was married by a White British man in Zimbabwe. As a young boy, I questioned myself why this educated White man would travel all the way to Zimbabwe from Britain to marry a Black woman of culture? Now that I live in Britain where men go as far as Thailand to marry a loyal wives, I fully understand. Feminism has destroyed British families so much that many people have tried five or more marriages to try and get a sustainable one. When I left Zimbabwe in the late 80s, you could marry a loyal and permanent wife and invest your entire life in her as a life-long commitment.
There were specific roles that a wife played in a home and roles that a husband played. Ninety-seven percent of the times, a marriage which was done before Western Satanism invaded Africa, became permanent marriages. Satan came and twisted the book as we had maintained it throughout African History. What we knew as loyalty, Satan, in the finer and corrupted definition named Feminism, called it an abusive relationship.
Our wives used to kneel down as a form of respect, to serve their husbands food. Western women saw this, and noticed that the Whitemen were beginning to prefer a respectful Black woman to a Western one, so they began educating our wives to stop the foolish culture. African men accepted that change, and our women stopped doing that. But, the essence of obedience, loyalty, commitment to her husband remained within an African woman. The Western woman slowly designed fine tools to change the behaviour of an African woman towards her husband.
Today, the good reputational advantage which an African woman had in the 80s, is almost extinct and the African woman is becoming incompatible for an African marriage. In the West, Black families who are settled there are in pathetic state. Children grow without fathers and they become the uncontrollable knife criminals.
White Scribes pen this pandemic as a failure by Black men to stay with a single wife. Reality on the ground points out that the State invests money to destroy Black families and commoditise the resultant children into the adoption system where White corrupted adoptive parents are paid money to look after those children. Those children grow up loveless, familyless, cultureless, directionless and they have no love of life at all. No one defends them from sex abuse, racism, educational and emotional support. At the end of everything, Feminism is the exact Satanism and its mostly directed by the British Government and its Councils to deliberately target and destroy flourishing Black family cohesiveness.
They create and sustains lies and use those lies to destroy Black families. It all starts with the African woman's weak mind. White psychologists are deployed to gradually penetrate Black mothers of low I.Q, and teach them that they are in an abusive relationship. They then invest a lot of money to lure the unsuspecting Black woman of low I.Q into a divorce. They then rear the Black woman for a few years, supporting her with money. Once she is ripe for harvesting, they pound on her, accusing her of child abuse and neglect, and they take the Black children for the adoption businesses.
By the time the Black woman realises her foolishness, the children will be drug mules, knife criminals and homeless dangerous street people. By then, the Black woman will be in her sixties, homeless, desperate and enstranged. Thus the payment for taking an unknown foreign Satanic culture which was never ratified by Africans.
In Africa, there is still a good percentage of women who still hold to the old book. That percentage is so tiny and hard to get because all men want to marry such women. The educated lot is the most dangerous one because they seem to believe that the English movies they watch are the real culture of a White man. When such women get married, they expect to be treated like Television models. There is a very thin minority of educated African women who still hold on to African cultural wife rules. That percentage is now as unlikely as winning a lottery.
African culture and the Bible suggest that man is the head of the family in an institution called marriage. The Bible says that a woman is an assistant to her husband. In the oldern days, this head of family and her loyal assistant, would take decisions together. In the event that the decision is hard to agree on, the opinion of the head of the family would stand. A good head would also allow her assistant to sometimes take final decisions on some contentious issues. This would cement them together to the extent that they would seem, to a distant observer, as one. The cemented couple would never allow any outsider to push his or her opinion into the affairs of their union. For such to be possible, the woman would need to be submissive to her husband as the bible says.
A Black woman who rebels from her cultural teachings to adopt Caucasian Satanism presented as Feminism, is guaranteed to die angry. She will migrate from one marriage trial to another and will never match the wife who never deviated from our cultural norms. Life is not about the joys you get in your independence as a free bird, there is a sour payment at the end where those who kept the rules get old as respected grannies. A free African bird dies alone and in shame.
So, our young girls who still want to cling to our old culture are sought like Gold. A rich, uncultured African woman with a series of failed marriages will only live to watch the happiness and satisfaction of cultural wives even in their poverty. Money is not everything, which is why White men seek for grounded women of culture. Many men in Diaspora are in hunt for cultured African wives without success. If you go home to seek for a cultural wife, you get disappointed that all the good cultured ones are taken. All that remains are corrupted women with speedy eyes who nobody wants. Who Shall Find a Virtuous Woman Of Yesterday....................?
-rytondzimiri@googlemail.com
Please donate!
If Bulawayo24.com has helped you, please consider
donating
a small sum to help cover the costs of bandwidth. Anything you can provide is appreciated, thanks!
Donate with PayPal
Source - Rayton Dzimiri
All articles and letters published on Bulawayo24 have been independently written by members of Bulawayo24's community. The views of users published on Bulawayo24 are therefore their own and do not necessarily represent the views of Bulawayo24. Bulawayo24 editors also reserve the right to edit or delete any and all comments received.