Opinion / Columnist
Sorry my elders, you nurtured the misery for yourself and your dependants
20 Oct 2019 at 23:19hrs |
Views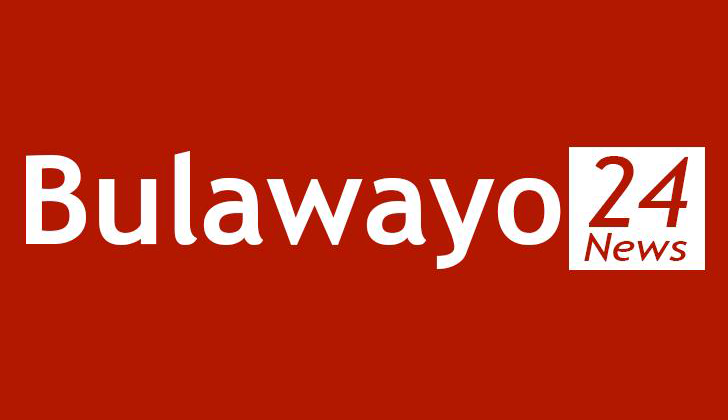 Being a true Methodist has allowed me to read the Old Testament, the New together with the gospels. Generational gaps become a matter that affect our nation today as we look at how power needed to be transformed and transferred. The nation has decided to potray Zimbabwe during the days of Moses – Aaron and is petrified to speak of the real covenant. Indeed no one can be claimed to be Jesus who was born and lived for our cause to be saved. Not even to be Paul who preached and taught from personal conviction.
I felt at pains the last time I spoke to those who lived their lives beyond working age. Each one submitted to the nation dictates where pension was being deducted from the monthly salaries for years. My economics taught me that the funds as pension are critical in the economy by channeling current pension savings into investments in financial assets and subsequently transforming these assets into a predictable post-employment income for many around the world. I would empathize with my madharas but then they allowed their colleagues to live and lead beyond the pensionable age for reasons better known by them. Being a benefactor of the Zimbabwe education, I got liberated to understand that pension fund is to provide financial security to members and beneficiaries in the event of retirement, fatality or invalidity.
The country has again gone back into another decade of hyperinflation after the removal of the multi-currency system. Pensioners made contributions in United States Dollars and now getting the current Zim currency christened bond. Most sponsoring employers are facing viability challenges and therefore they are unable to remit monthly contributions to the pension funds. Generally, a certain percentage of the employer contributions should be set aside to meet operating expenses of the pension fund.
Being on pension would have managed to sustain the lavish lifestyles of the senior citizens but it's painful that those kept in power are living large, yet the contributors are wallowing in utter poverty. No one is fulfilling the mandate of protecting and advancing the rights and interests of the beneficiaries. Due to the current economic environment being presided by my vote, ED Pfee, investments are not yielding good returns and this has resulted in actuarial discrepancies for defined benefit pension schemes. I am sorry to say that most of the properties we have read about as owned by pensioners are suffering the same fate we all know. Pension funds properties are affected by high default rates by sitting tenants who rent them as they are closing businesses because of the harsh economic environment. Recently one of the organizations that were paying rent for occupancy of pension properties in the city centre left for those outside the city and rental yields are declining.
I am not radical but the best solution would be not to allow those of your age and beyond to manage your assets, properties and investments because vanodya yese vega. I still have my reservations with NC and his energy to have gained the trust of madharas to have safeguarded their pension but maybe I am just being ideological. I am just sure that Mtuli has turned out to be even worse than Kuruneri.
It's unfortunate that the issue of sanctions with our nation has not yet been allowed to be changed to a civil conversation because some are hiding behind it. Investing offshore would have helped but again who would want to deal with our current situation without milking the desperate situation we are at. I don't need to preach to you regards the financial markets in Zimbabwe which are poorly developed, hence the need for international investment to access a range of financial instruments.
Allowing the clueless appointed board members to preside over your only valued economic means without the necessary continuous training that would ensure and guarantee confidence in dealing with the more complex aspects of running your funds is an unforgivable offense above your voting patterns. That NSSA board is divorced from your daily life's realities hence your misery What disturbs me more is that most of the people who sit in the highest decision making board PB in my party are all pensioners but they don't see anything wrong with your status because ivo vagere. Sorry madhara because the prevailing situation no-longer speaks of pension funds as an engine for economic growth and you will not enjoy your last days on this earth.
A pensioner in a thriving economy should be able to have a three course meal, afford holiday, buy new furniture and a comfortable vehicle, complete or buy a house that allows vazukuru to visit. You have actually destroyed the future of your vazukuru as they will remember you with nothing. Matukisa nzinza rese because of stupid politics you had all the days of your hay life.
Unfortunately the political situation you created madharas has taken all your benefits payable on retirement and I remain sorry for you. The decisions you took during the elections have a significant bearing on your financial security and that of your dependants. I am sure you considered advice when you decided upon your retirement options. I am glad the lists of what not to do for my generation is now in black and white as we have seen you losing normal options at retirement. I would urge those in the generation 40 to remember that all the political decisions we make may deprive us;
• tax-free lump sum, subject to limits set by authorities;
• receiving a pension (sometimes provided by an annuity);
• transferring some or all of our retirement savings to an Approved Retirement Fund (ARF)
• taking a taxable lump sum; and
• providing for dependants.
I plead to this generation for selfishness in making good political decisions for them to be able to enjoy their retirement. As people develop through their lifetime they have an expectation that a time will come when they will be able to retire. In other countries, the State pension is sufficient to provide a basic level of income. In a normal life you would have an opportunity to accumulate wealth through business ventures or other assets or to supplement with some form of pension scheme.
It is not deniable that when people come to retire they will experience a reduction in income and you then look up to a pension which would make up for some of this loss of income in retirement. Sorry madhara your lump sums cannot provide protection to you and your dependants in the event of your death. My government, of course made up mainly by the ruling party led by one of your retirees and the opposition led by one who has just entered the twilight phase of his life has failed to provide tax relief on contributions you made to your pension schemes and any growth in your investments.
I am forced to end here because the lesson that I want this current generation to learn is on what not to do especially in political decision making.
Pfari haisi break dance.
Iwe neni tine basa.
Asante sana!
MuHwisiry Chaiyeiye@43
Email johntchirinda@gmail.com
0772880870
Source - MuHwisiry Chaiyeiye
All articles and letters published on Bulawayo24 have been independently written by members of Bulawayo24's community. The views of users published on Bulawayo24 are therefore their own and do not necessarily represent the views of Bulawayo24. Bulawayo24 editors also reserve the right to edit or delete any and all comments received.