Opinion / Columnist
Iyasa continues to produce stars
20 Oct 2019 at 23:49hrs |
Views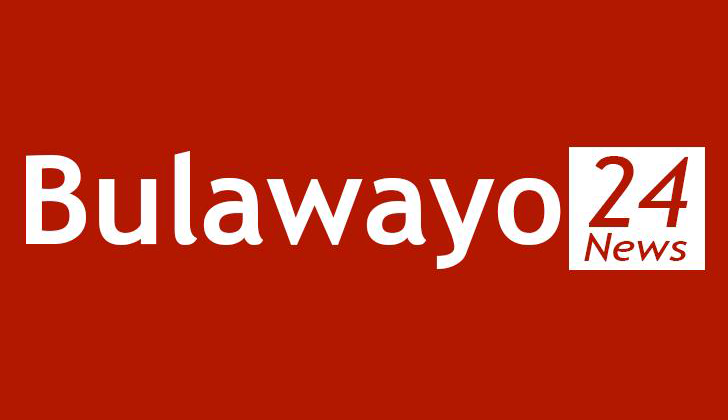 INTERNATIONALLY-travelled and acclaimed Bulawayo arts group, Inkululeko Yabatsha School of Arts (Iyasa) director Nkululeko Innocent Dube says its a myth that working overseas always translates into picking riches from the streets and he will never abandon his music career as he believes he was born an artistes.
The award-winning group recently celebrated its two decades in the showbiz industry.
Standard Style reporter, Sharon Sibindi (SS) caught up with Dube (ND) who spoke about the adventures and experiences of the group locally and internationally. Below are excerpts from the interview.
SS: Since you came back from your foreign tour, what are you up to?
ND: We have different programmes running throughout the year like the schools talent search programme - Isiphiwo Sami - and we also have shows continuing even when we are on tour. When a part of our team is on international tour locally we are also active.
Of note, however, since we returned there has been the launch of our new project Creative Diversity And Social Inclusion (CREDISI). It's our major milestone this year where we work with the Bulawayo City Council to try and revive venues through diverse arts activities and events in the city. It's supported by Culture At Work and it will run for a year.
SS: What's next for Iyasa?
ND: It's been two decades. We soldier on. One year at a time. We try to remain relevant and continue in our mandate, which is to become a resource centre for young artistes, nurturing and promoting talent. In essence, we remain positive and thrive to meet our goals each and every year ahead of us.
We don't bite more than we can chew, but we stay in the game adopting and adapting to the times as they come.
SS: How have you been surviving under this difficult economy, what kept Iyasa going?
ND: It's difficult for everyone including us and we cannot claim to have better solutions than anybody else. We work every day, market ourselves and salvage what we can under the difficult circumstances. We do a lot of private and co-operate events and commissioned work and that so far has given us a lifeline.
SS: What are your major achievements in the past two decades?
ND: For starters, the fact that it's been two decades counts for a major achievement. The numerous artistes some who have turned solo and created their own niche in the sector, locally and abroad give us enough inspiration to go on. The continued support we have received locally and internationally qualifies as an achievement on our part but we refuse to be complacent.
Success is so elusive and we have to keep on chasing it. The more artistes we empower and train then we feel certain that we are doing the right thing. Iyasa has become an international and local brand, that is an achievement we should not overlook. The awards and reviews are only testimony to the bigger achievement. We are not overwhelmed. We are just grateful. Humility is a virtue.
SS: What have been your disappointments over the same period?
ND: I would call them challenges rather than disappointments. Most of these are not worth mentioning because they come with the trade and are expected. It's been unfortunate to see promising talent for the arts diverting to other sectors and industries or migrating, especially to South Africa due to the tough economic conditions in Zimbabwe. We require more input from the government, non-governmental and private sector to be able to sustain ideas like Iyasa that play incubator to the future artists of the country.
Our own resources can never be adequate and our professional group cannot absorb all the talent we produce in a satisfactory way. I think we have proved beyond doubt that we are keen to keep on training and nurturing talent but unfortunately the financial support and buy in from other organs has been found wanting . It's been our lone battle save for a few projects once in a while. All hope is not lost though.
SS: How many people have you trained ever since Iyasa was formed?
ND: In the years we have trained an average of 30 to 40 artistes. Some come and go, but I believe our numbers are now way over a hundred plus artistes and students that have passed through our ranks. As far as our professional groups are concerned, we are currently having our fourth generation since Iyasa was formed.
SS: How many have left the group and how successful have they been where they are?
ND: Not all artistes that we train reach limelight or become very famous. There are so many artistes that we have nurtured that the world has never come to know. Of note, however, are those that have shined like Sandra Ndebele, Nkwali who is now based in Germany, Tsungai Tsikirai in the UK, Futurelove Sibanda in Austria, Silethemba Magonya in Turkey, Roben Mlauzi in Czech Republic, Nqobile Malinga, Nkosana Ncube (Dj Prince Eskhosini), Pepsie Magonya in Australia, Michelle Msopero in China and Prelude Sibindi based in South Africa, among many more. Most of them are either having their own bands, running dance studios, choreographers and performers in their different locations. As l indicated, there are many more who have not necessarily hit headlines, but are doing very well in their careers.
SS: Many people have argued that arts does not pay, especially in Bulawayo/Matabeleland, now that you have been overseas, has any of your successes come from Bulawayo/Matabeleland?
ND: It's a myth that going to work overseas translates to picking riches from the streets. Otherwise, there would be no reason for us to come back home. We are blessed as Iyasa to have local events that fairly support our cause financially too. It may not be enough but it counts for something. Like any career the arts pay but l have always felt that because it's a public career expectations are too high from society and this in turn affects the artists. Artists in Europe go through the same struggles as local artists.
The difference is that there are more opportunities they can explore. As for Bulawayo/ Matabeleland not paying for artistes, this is a theory that can be qualified or disqualified in comparison to other places not in isolation. Look at the industrial sectors and commercial sectors of the region for starters. The arts in essence suffer from the fact that for starters the region itself is underdeveloped. This has nothing to do with the calibre of artists. In a vibrant economy or industrialized and active region the artist is bound to thrive too. Grass is always greener on the other side of the fence.
SS: What can you advise up and coming artistes in terms of survival in Bulawayo/Matabeleland?
ND: I am not an expert and l cannot claim to have all solutions and answers, but focus on your goals. Also work hard. Treat your art as your employer. Make sure every day of the week you do something to enhance your work. Learn your trade. We live in an era where talent is no longer enough. You need to empower your talent with training and when opportunities arise, you can be able to show something for it, a certificate at the least.
Also remember you cannot be a Jack of all trades. You cannot be a performer, a marketer, an accountant and a manager at the same time. As you grow, brand yourself and respect your brand. Above everything, respect everyone and anyone who buys your work or is let alone keen or interested in what you do. Grow your following and know your market. Don't try and sell everything to anyone. Pick your market, nurture and grow it.
SS: Can you consider re-inventing yourself as a new different Iyasa, which would probably shock us, frighten us and exhilarate us?
ND: We reinvent ourselves all the time. We do our best to remain relevant, but we are sceptical about abrupt total changes. Change should be gradual. In a bid to shock people the results may shock you instead. I know artistes who tried to drop genres that made them recognised for "new" ones and dismally flopped. Our decisions and creativity is informed by our market. We are always listening to them.
We don't expect everyone to be our fan, such is art, it's a buffet. We however reiterate that we are always working hard to move with the times and cautiously so. We won't abandon a working formula, we will refine it and reflect on it as we go.
Source - the standard
All articles and letters published on Bulawayo24 have been independently written by members of Bulawayo24's community. The views of users published on Bulawayo24 are therefore their own and do not necessarily represent the views of Bulawayo24. Bulawayo24 editors also reserve the right to edit or delete any and all comments received.