Opinion / Columnist
We cannot change destiny
03 Nov 2019 at 06:50hrs |
Views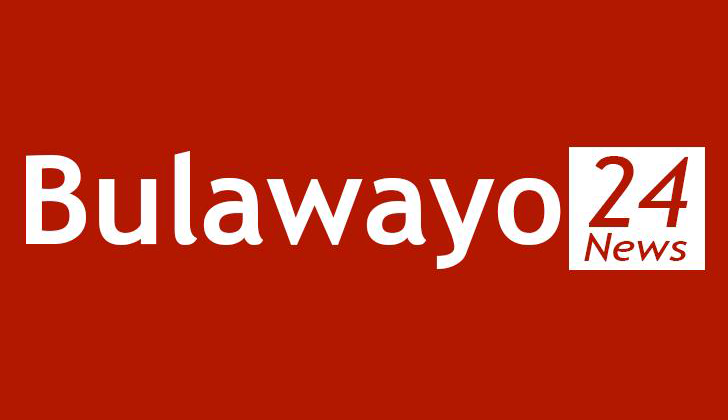 Destiny is the power which foreordains. It is a predetermined course of events culminating in a set divine decree of fate. God declares beforehand things that are meant to happen, whether good or bad. There is a purpose for everything that has a destination. We cannot change the things that the Lord has set to happen.
Even before each of us was born, the Almighty already knew what everyone was to be. Scriptures quote many verses in support of this fact. Thousands of years before Jesus Christ was born, his coming and purpose was foretold through various emissaries of the Heavenly Father. His fate was also sealed in advance.
Christ himself could not change it. Even though he knew that his appointed hour had come, he still prayed, wishing that his crucifixion could be set aside.
Matthew 26:39 reads: And going a little further from his disciples he fell on his face and prayed, saying, "My Father, if it be possible, let this cup pass from me; nevertheless, not as I will, but as you will." Alas, his earmarked purpose had to be fulfilled. God had already consecrated him to be the sacrificial lamb for the atonement of human sins. It had to be done according to His will.
When we are in a very bad situation, we might think that God has forsaken us, yet everything has a purpose. If I may again use Jesus' example to illustrate that it is not always glamorous like a bed of roses. God also ordains some of our worst situations, for a journey's end. In Mark 15:34 it reads; And at the ninth hour (nailed to the cross), Jesus cried with a loud voice, "Eloi, Eloi, lema sabachthani?" which means, "My God, my God, why have you forsaken me?" Our weakness of the flesh may compel us to think that God has abandoned us, yet He has a plan for everything. Our spirits should always stay within the periphery of the Lord. We should always be inside the circumference of our Heavenly Father no matter our situation.
David was by divine decree earmarked to be a King, despite him being the youngest in a chain of brothers. Nothing could change that. He rose from being a shepherd-boy to one of the greatest king of all time. One act of bravery against a giant called Goliath propelled him to what God meant him to be, a king.
Although each of us has a destiny, we may need to slay a Goliath along the way to our destinations. Some things do not always come free on a plate, but at a price or out of our own actions. There are times when we need to act to support our destiny. It is true of the saying that some people are born leaders, some have leadership thrust upon them, yet others have to work hard and sweat to attain leadership. The same applies to our lives.
We are who we are today because it was meant for it to be just that, with or without any effort. Sometimes we need to fight our way to get to where we are meant to be. At times the grace of God alone causes us to move forward to our intended positions in life. He positions us according to His will.
Joseph was sold by his brothers to passing slave merchants for mentioning to them he had dreamt that they were bowing to him (Genesis 37). His dream was what God had already destined him to be, but at that time he did not understand it. He underwent various trials and tribulations in Egypt but was eventually catapult into premiership. With it came the power over his brothers as per his dream. God had spoken through the dream. What God has spoken nobody can change.
Nobody can stop what God has consecrated. What He has ordained cannot be deviated from. It is set to happen.
Sometimes the Lord can use your enemies to achieve what he has spoken about you. A bad break, a closed door, a jealous co-worker, etc cannot change a destiny.
The people working against you are pawns in the hands of God. Negative circumstances can be used as a driver to get you to where you are supposed to be. The enemy thinks God is using them to work against you, yet He is using them, to eventually turn things around and work in your favour. It is the enemy who loses in the end and not you. It is crucial we should not always be disheartened by every bad situation. At times, it is necessary to act by digging out the hidden positives in any bad scenario to turn things around. As a habit of positive thinking, it can generate many positive changes to one's life. We can then cancel out our sorrows and replace them with happiness. God wants us all to be happy and not to live in perpetual agony.
The Lord wants us all to be "fruitful", to be who He meant us to be at creation. We can't all be the same in every respect. Some of us are rich and others poor. Yet, we also have the strong and the weak, both in body and spirit. The Lord wants us all to succeed in our endeavours and to be fearless in the face of adversaries.
Only one entity, the Lord our God, can alter the destiny of what He originally ordained of every individual. He also holds the prerogative to change the course of things which He has spoken of. We know him as a God of mercy, because when He is angered by our acts of sin He can refrain from punishment and exercise forgiveness. He can pronounce a repercussion, yet withhold the act of enforcing it. He can change things at the touch of a button.
One example of the change of heart by the Lord is in the book of Exodus after Moses had gone up the mountain (Mt Sinai) to receive the table of stone inscribed with the commandments. In the absence of Moses, the children of Israel decided to erect a statue of a golden calf as a symbol of worship. So angry was the Lord by that act that He told Moses that He would withdraw His presence from the people on their onward journey to Canaan, henceforth. Moses pleaded with God not to abandon them because they would be made a laughing stock by the Egyptians, who would then say that the God of Israel abandoned His people in the wilderness after rescuing them from the slavery. When He saw the sense in what Moses was saying, He made a change of heart.
Sometimes the Lord our God can make conditional changes to a destiny. The story of Sodom and Gomorrah is one case in point. Abraham pleaded with God not to destroy the city of Sodom should there be at least 10 righteous people in the city.
l Prosper Tingini is the President of the Children of God Missionary Assembly. Registration in progress for those who wish to undertake Bible Studies or train as Ministers of Religion. Contact 0771 260 195 or email: ptingini@gmail.com
Source - the standard
All articles and letters published on Bulawayo24 have been independently written by members of Bulawayo24's community. The views of users published on Bulawayo24 are therefore their own and do not necessarily represent the views of Bulawayo24. Bulawayo24 editors also reserve the right to edit or delete any and all comments received.