Opinion / Columnist
Restoration of Zimbabwe
04 Nov 2019 at 08:18hrs |
Views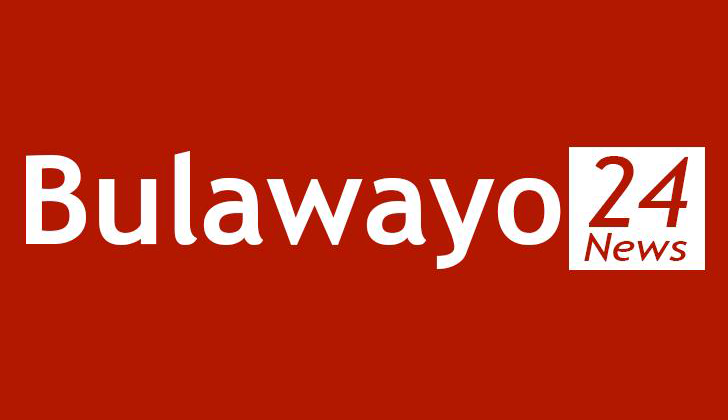 Dear All
As previously affirmed, there is no retreat, no defeat and no surrender for us because God is with us. But if we do not do or say that which God would have instructed us to do and say we won't succeed even if God is with us.
I am sure all of us have gone through the Devolution and Constitutional amendments documents which I sent and all of us have gone through or are still going through the Constitution. From the summary of the Constitution by position which I sent which is in the document titled Devolution 3 Metropolitan and Provincial councils, you will realise that the Constitution gives power to the people and to Parliament. It is therefore important for us that we request that our MP's enact the Acts of Parliament for Chapter 14 and 17 so that devolution at Ward level can be implemented before 31 December 2019.
If we look at the functions of each position in the Constitution we will realise that Parliament is responsible for the demise Zimbabwe, because six years after the new Constitution, it has not prepared the Acts of Parliament decreed by the Constitution. I spoke to our MP and it appears that all in Parliament think that the Acts of Parliament should be prepared by Cabinet, which means they have not read the Constitution. If one of the Parliamentarians had read the Constitution, he or she would have highlighted to others the need to prepare the relevant Acts of Parliament. If they have not read the Constitution it means they made oaths which they do not intend to keep when they were sworn in as Parliamentarians. The role of Parliamentarians is to defend and uphold the Constitution so how do they uphold the Constitution which they have not read or do not understand.
Acts of Parliament are systems and procedures which are aligned to the Constitution, which are used by different levels of government in executing their duties. The failure by Parliament to prepare Acts of Parliament makes it difficult for it to hold anyone accountable for failing to abide by the Constitution because the Constitution is incomplete without them. Without the relevant Acts of Parliament (systems and procedures) each level of government does as it sees fit, that is why there is so much chaos in government. Cabinet has been preparing bills and having them signed by the President without Parliament's involvement and Parliament feels powerless,seriously.We are the shareholders of Zimbabwe if we keep quiet and do not bring government to account starting with Parliament Zimbabwe shall continue going on a downward spiral and we won't possess and enjoy our inheritance.
I want to posses and enjoy my inheritance in this life so I am going to fight for the Promised Land .God has already instructed us in His word to fight for our inheritance, so if we don't obey because of fear we shall remain and perish in the wilderness like the Israelites of old. The Israelites of old were supposed to fight for their inheritance physically but we are to fight for our inheritance spiritually.
We need to be persistent and formal with our MPs and Councillors until the Constitution is implemented in full. Between now and December 2019 lets push for the enactment of Chapter 14 and 17 of the Constitution and implementation of devolution at Ward level. Lets also ask our MPs to give us a timeline for the preparation of all Acts of Parliament by 31 December 2019, by emailing them and the of Parliament at clerk@parlzim.gov.zw.We should keep all our communication with our Councillors, MP's and the clerk of Parliament in case there is need for us to take the battle to the next level.
Our options are :
i. If Parliament continues not to defend and uphold the Constitution we have to appeal to Parliament to resolve to dissolve Parliament in line with section 143(2).
Pushing for the implementation of the Constitution of Zimbabwe and for the necessary Constitutional amendments whilst continuing to study, meditate and testify on the word of God through the power of the Holy Spirit and living by the word of God is fighting for our inheritance spiritually.
ii. If Parliament prepares the relevant Acts of Parliament and government continues to underperform and not to uphold the Constitution we can appeal to Parliament for the implementation section 109 Vote of no confidence in government or for the implementation of section 97 the removal of the President for failing to uphold and defend the Constitution. From what we need to do, I am sure we can all see that we are in a spiritual war but because God is with us we shall achieve the impossible if we follow His leading and continue to live in and by His word through the power of the Holy Spirit.
Kind regards
Tarisai
Please donate!
If Bulawayo24.com has helped you, please consider
donating
a small sum to help cover the costs of bandwidth. Anything you can provide is appreciated, thanks!
Donate with PayPal
Source - Tarisai
All articles and letters published on Bulawayo24 have been independently written by members of Bulawayo24's community. The views of users published on Bulawayo24 are therefore their own and do not necessarily represent the views of Bulawayo24. Bulawayo24 editors also reserve the right to edit or delete any and all comments received.