Opinion / Columnist
I'm not a rebel: Cde Chipoyera
10 Nov 2019 at 08:28hrs |
Views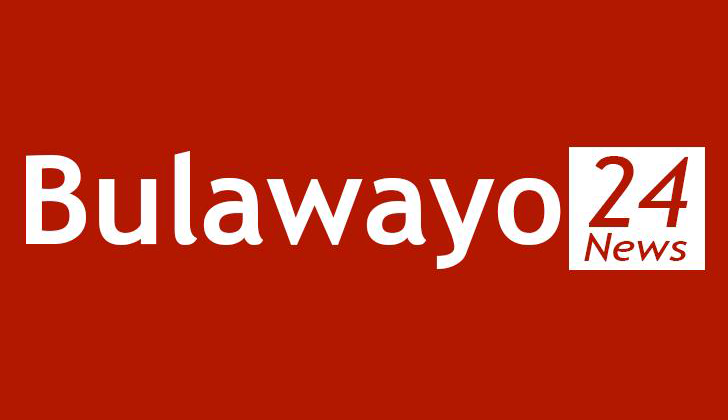 In a riveting account never before made public, Parker Chipoyera (PC) opens up on events leading to the arrest of the ZIPA leadership and how he ended up in captivity with his fellow comrades.
Sunday Mail Deputy News Editor, Levi Mukarati (LM), concludes his conversation with Chipoyera, whose account of the war certainly edifies existing compendium on liberation struggle literature.
*****
L.M: Chipoyera, can you tell us what was your immediate task when you got to Mozambique from Tanzania?
P.C: When we went to Mozambique, Samora Machel called for a meeting. The meeting had nine members each from Zanla and Zapu. At that meeting, Machel pledged to support us and emphasised the need to coordinate our war strategies.
That is when a position was reached between Zanla and Zipra that we should bring the fighters from Mgagao and other camps to launch three fronts of attacks from Mozambique into Rhodesia. Then there was one front from Botswana and another one from Zambia to attack Ian Smith's soldiers from all angles.
We agreed on these strategies and tactics, and how we were also going to source our war material. As Zanla, we were concentrating on the three fronts from Mozambique where we were concentrated. We left the other two fronts into Rhodesia for Zipra. But this did not mean that the fighters in these fronts were exclusively Zanla or Zipra cadres, we were mixed.
This strategy of May 1976 to intensify our attacks in Rhodesia remained in place and eventually won us independence. But for some of us, we did not fully implement it, takazenge tasungwa.
L.M: Briefly tell us what led to your arrest?
P.C: Mugabe had managed to get the trust of Machel. With Mugabe's political scheming, he knew he needed to get rid of the Zipa command element and with the assistance of Tongo, he succeeded.
Remember vanaTongogara vakanga vabva kujeri uye they had been released after our efforts to push for their freedom.
We had said we were not going to support the Geneva talks as long as our senior commanders and nationalists were in jails. Machel organised their release and they came to Mozambique. When they came to Mozambique, we had a command element of Zipa. These guys, when they went to jail there was a command element of Zanu.
As such, vadzoka, they found a new structure yeZipa and we briefed them that we needed to find a way to accommodate them in the new structures. We wanted them to come to Zipa, we briefed them that we had decided Zipra and Zanla must fight as one unit and coordinate our strategies under Zipa.
Initially, they agreed to the idea of being accommodated in the Zipa structures.Then there were machinations after the likes of Robson Manyika vapotswa ne ambush by some comrades in Tembue.
This attempt on the life of Manyika was read to mean that there were people in Zipa who did not like him including all those that had been released from jail. As such, there was a commission of inquiry into what had happened to Manyika.
I was in East Africa at that time, but I was recalled to be part of the commission.When I got to Tembue to do investigations, there was Sipho who was base commander.
At Tembue, there were four security points before getting to the main camp. At one of these points, we discovered, was where Manyika had problems.
But the issue, as we all thought, had been resolved. Little did we know pakanga pasisina trust amongst us. It was a power struggle as some amongst us felt Zipa was not Zanu and those in charge of Zipa should decide how to run war operations.
L.M: But comrade, isn't it correct to say that your group had taken over fully established structures of Zanla and Zipra and tried to elbow out the leaders by hiding behind a finger saying Zipa was a new thing altogether?
P.C: That confusion is the one that triggered the action by Tongogara to get rid of us.
Mugabe then struck a deal with Machel to "deal with us" and we were called to a meeting in Beira early 1977. The meeting had no clear agenda, but the impression was that we were trying to strategise our war operations.
Tongo, as head of defence, was the one who said the meeting would go into plenary sessions. He then ordered people such as Golden Mutsetse, George Shumba and others to exit through the door so that they would be taken to another venue where the meeting would be resumed.
Outside the venue there was a bus that was parked and that is how they were arrested and ended up locked in a basement of a hotel. After the arrest, people then heard (United States former Secretary of State) Henry Kissinger saying: "We have de-fanged the Zipa snake."
He had also brought it to the attention of (Ian)Smith that the United States had failed in Vietnam because of the type of war which was similar to that which we had launched. As such, they had to identify a suitable nationalist, and that was Mugabe.
Mugabe was to protect British interests.
I should point out that during the initial arrest of the Zipa leadership, myself and Dzinashe Machingura were left out.
But we demanded to be held together with our fellow comrades who included Happison Muchechetere,-PFepferere, Dzamatsama, Tichaona Mabhunu, Sithokozile (Muchechetere's wife), Kits, Jones Jichidza, Sam Geza, Wilfred Marimo and his young brother Willard, Castus Mudzingwa and David Thodhlana. Dzino was political director and I was head of training.
The charges that anaMugabe and Tongo were laying on these comrades were that we had recalled some field commanders and replaced them with "our people". They were saying we were preparing to take over the Zanu leadership.
When the comrades were taken, I went with Dzino to confront Tongogara to say pamakaona kuti negotiations that were being done naSmith and United ANC hapana zvaibuda, you gave us an instruction.
We told Tongo that it was him who had told us to go and do anything and everything possible to start the war. We had followed the command. Takabvunza kuti saka sei mavakuti macomrades akupandukirai? Makusunga vakomana vamakatuma? We then said isu hatingasiye vamwe vedu vachivharirwa nekuti hurongwa hwese hwekuronga hondo taive navo.
That is when we realised they had excluded Rex Nhongo, who was our leader, at the meeting because they wanted to arrest us. We told Tongo that they were going to regret the trust they had placed in Mugabe ahead of the commanders.
As such, we asked to be held with our fellow comrades. Tongogara's reply is still vivid to me. He said: "I agree with you strategically, but we differ tactically." I don't know whatever that meant.
Tongo then referred us to Zvinavashe who wanted us to understand that the arrests were necessary. Takati hazvigone kuti tisiye vakomana ava nekuti tainoshaya chimiro pamberi pavanhu. This resulted in us being taken to join our fellow comrades.
Takazonokandwa kujeri ku Cabo Delgado.
Takagarako sevasungwa asi ini na Dzino hatina kusungwa, we volunteered. But today people say vana Parker vakapanduka ndokusungwa. Handina kupanduka ini, even up to today I am a righteous person.
Not many people can articulate what happened, vanongoti takapanduka without understanding the underlying factors. But I should also remind my fellow comrades that kupanduka kunoonekwa in Zapu leading to the formation of Zanu.
L.M: How did you leave Cabo Delgado?
P.C: We wrote a letter which was smuggled to (then British foreign secretary) Lord Carrington. The letter was to inform him that as the Lancaster House negotiations were going on, there were prisoners in Mozambique.
As such our release became one of the conditions at Lancaster House.
We were to be taken to Rhodesia in January 1980, during the ceasefire period and just after Tongogara had died in a vehicle accident on 26 December 1979.
We were taken to Chikurubi Maximum Security Prison and then Skyline in Salisbury where we were released just before elections. I tried to be integrated into the Zimbabwe National Army in Gweru, at independence, but Rex Nhongo informed me that I needed to be cleared first.
I then abandoned the idea, trained in agronomy and never joined any political party to this day. After independence in 1980, we were supposed to get money under the Disarm Demobilise and Rehabilitate Fund.
This money was pledged at the Lancaster House conference and came. It was meant to integrate us back into society. This money remains unaccounted for even up to date. That is why you see some comrades being bitter.
L.M: What you have just said makes me ask if you are a disappointed man in Zimbabwe after independence?
P.C: I am bitterly disappointed with over three decades of our independence. We have not witnessed development to the levels we expect. Our first three decades of independence went to waste.
Please donate!
If Bulawayo24.com has helped you, please consider
donating
a small sum to help cover the costs of bandwidth. Anything you can provide is appreciated, thanks!
Donate with PayPal
Source - sundaymail
All articles and letters published on Bulawayo24 have been independently written by members of Bulawayo24's community. The views of users published on Bulawayo24 are therefore their own and do not necessarily represent the views of Bulawayo24. Bulawayo24 editors also reserve the right to edit or delete any and all comments received.