Opinion / Columnist
Zimbabwe should revitalise traditional medicine
10 Nov 2019 at 08:37hrs |
Views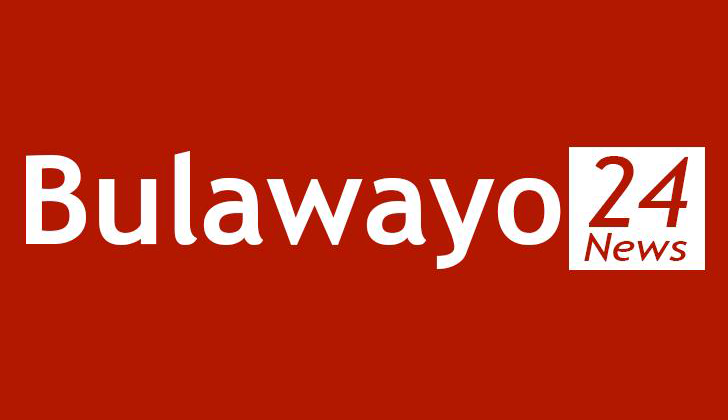 CLAIMS by Zimbabwean - and generally African - men and women to have found cures for complex diseases and medical conditions have often been dismissed as maverick, unscientific or outright fake.
In Zimbabwe, the spectrum stretches from the likes of Benjamin Burombo the revolutionary traditionalist some 30 years ago to Walter Magaya, a controversial church leader who last year introduced Aguma range of products that he claimed could cure cancers and other diseases.
He was hounded out of the innovation.
The then Health Minister Timothy Stamps made a salutary remark on Burombo's claims of curing Aids.
He said, "We believe traditional healers have an important place but have yet to establish that they have a place in the treatment of all medical diseases, and they do need discipline."
This has remained the official attitude towards traditional medical practice in Zimbabwe with but slow, perfunctory steps to integrate traditional medicine into the mainstream.
But at what cost?
The fact is that Zimbabwe could actually be paying a heavy price for the prejudice.
Research has shown that medical powerhouses such as China and India have built their health delivery systems on a strong traditional medicine foundation.
The two countries have managed to harmonise their known traditional medicines and Western medicine to come up with morally accepted medicines that remain the envy of many and Zimbabwe can pluck a leaf from the two Asian countries.
"We should revitalise and further develop traditional Chinese medicine, giving it equal emphasis with Western medicine; promote complementary and co-ordinated development between Western medicine and traditional Chinese medicine and encourage the innovative transformation and development of traditional medicine culture," said President Xi Jinping of China in the Governance of China compendium Volume 2.
He stressed the need to adhere to sound public health principles, prioritising community level health work driven by reform and innovation in the area of traditional medicine.
In Zimbabwe baby strides are being taken to harmonise the use of traditional medicine and Western medicine at an opportune time where the country has been facing problems in the health sector ranging from inadequate supply of drugs, their high cost, to issues related to general personnel welfare that has somehow hamstrung the country's health delivery system.
The Government and other stakeholders have been working to promote the use of traditional medicine which has been pushed to the periphery by conventional drugs.
President Xi's sentiments found expression in renowned medical scientist and Traditional Medicine Practitioners Council member Professor Bartholomew Mazuru Gundidza said prior to the advent of science and research that birthed conventional drugs, large numbers of African families (both rural and urban) used traditional medicine for their health care, much so because it was accessible, affordable, culturally appropriate and acceptable.
He said despite the increasing acceptance of traditional medicine in Zimbabwe's rural and urban communities, the rich indigenous knowledge was not adequately documented.
"Documentation of plants used as traditional medicines is therefore needed so that the knowledge can be preserved and the plants conserved and used sustainably," he said.
Prof Gundidza said it was encouraging that the Government recognised the use of traditional herbs in health care systems. He said it was the prerogative of the Complementary/Traditional Medicines Research Committee that he was part of to ensure that all research involving complementary medicines was conducted using high scientific, safety and ethical standards that ensures integrity of data as well as the safety of the public and the environment.
"A lot of homes in the country are aware of the herbs and traditional medicines and what they can cure. We have therefore made efforts of ensuring that there is harmony between health care service providers by educating people that traditional medicine is not evil. In fact, nature itself is a pharmacy," he added.
He said the Government just like that of China should promote cultivation of traditional medicinal plants for processing and exporting and earn the much-needed foreign currency. He added that a number of cancers could be treated by eating wild fruits.
Health and Childcare Minister Dr Obadiah Moyo said Zimbabwe was going to get a cue from China on the use of traditional medicine.
"We will get best practices from countries such as China, they use traditional medicine. In Australia too they use traditional medicine and in other countries they use cannabis to treat cancers. We will engage our department that deals with traditional medicine on the best way forward," said Dr Moyo.
Herbalist and director of Musimboti Traditional Science and Technology Institute Mr Morgan Zimunya said traditional medicine was working wonders in countries like India and China that were relied upon in medicine as powerhouses in the area of health.
He says in Zimbabwe research has shown that more than 80 percent of pregnant mothers have their primary health care techniques rooted in the use of traditional medicine and urged for a quick harmonisation of traditional and conventional medicine for the good of the country's health sector.
He said traditional medicine was holistic and culturally accepted adding that the bulk of African families rely on it for primary health care, especially in pre and post-natal health care.
"Traditional medicine has been in use since time immemorial. To this day 80 percent of pregnant mothers in Zimbabwe rely on it one way or the other. In any community traditional medicine forms the first line of health care as it is used at the first stages of illness," said Mr Zimunya.
He added that some of his herbs were sought after even by Western countries that were initially in the forefront of discrediting traditional medicine.
"Traditional medicine practitioners and herbalists are readily available and explain illness in terms that are familiar because they are part of the local belief systems. The practitioner and the patient are culturally bound, and the practitioner has a personal interest and stake in the patient, who may be a relative or a neighbour who they may want to come back to or to refer other people as well. Traditional medicine is an important part of culture," he said.
Source - sundaynews
All articles and letters published on Bulawayo24 have been independently written by members of Bulawayo24's community. The views of users published on Bulawayo24 are therefore their own and do not necessarily represent the views of Bulawayo24. Bulawayo24 editors also reserve the right to edit or delete any and all comments received.