Opinion / Columnist
Convicted January protest victim appeals to human rights lawyers
10 Nov 2019 at 09:01hrs |
Views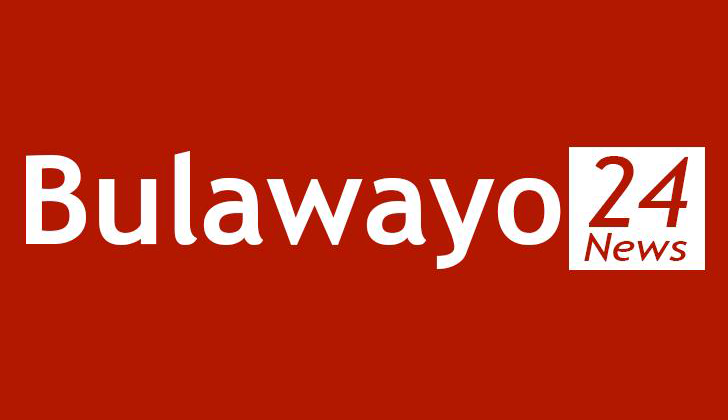 I have been following Mr Future Banda's case. He is 36 years old with two children, from Entumbane in Bulawayo. He was arrested on the 25th of January at the instigation of Mr Prayford Sibanda who owns Mlungu Supermarket at Entumbane, who alleged that he was part of the looters who looted his shop on January 15 2019 during the violent protests that followed Zimbabwean president Emerson Dambudzo Mnangagwa's announcement of fuel increase.
There is reasonable suspicion that the Western Commonage Magistrate court did not use fair and equitable laws of the country in the determination of this case but instead acted politically to serve the interests of the ruling party which at the time desperately needed to thwart and silence any protests or threats thereof.
A closer investigation into this matter as I have done, as well as have been advised the only reasonable judgement in this case was acquittal. It boggles the mind therefore as to how did the Magistrate arrive at a four-year jail term sentence against Mr Future Banda? During trial there was no evidence whatsoever suggesting that the Zimbabwe Republic Police ever investigated the matter. The courts only relied on two untrustworthy state witnesses who gave two contradicting testimonies. The third witness who in this case was cited as the Investigating officer Ms Sharon Sibve clearly stated that she did nothing other than reading what the accused said in the warned and cautioned statement.
On the other hand Mr Future Banda state that on the day in question he was at his sister's funeral in Makokoba and had two elderly witnesses who were with him the whole day, testifying but the Courts deliberately ignored such important evidence which is straight forward and simple means he couldn't have been a part of looters in absentia. Furthermore Mr Banda is a self employed man gifted with building, plumbing, tubing and tiling skills.
Mr Prayford the complainant in the case didn't report the case for ten days, he even gave Mr Banda a peace job to fix his water tapes at the said supermarket two days after the looting incident. It then raises questions as to how did Mr prayford, his son and one of his employees not report Mr Banda for ten days while they were with him if they were sure he stole from them? Mr Prayford then called Mr Banda drove him to the police station where upon arrival, he told Mr Banda that he wanted him to clear his name with police because there are suspicions that he together with two others who are his friends led the looting at his supermarket.
From that day it has been hell for Mr Banda who was denied bail until the 4th of April when he was sentenced to four years in prison. He is currently languishing there at the filthy Khami prison and still insists he is innocent. Mr kholwani Ngwenya of ZimRights represented Mr Banda. Though there was a miscommunication between the Lawyer and the family after his sentencing prompting the family to seek alternative lawyer Mr Sifelani Mlambo of Mojoko legal practitioners who has told the family that the court has turned down his appeal twice already.
The family is struggling financially and is kindly asking for assistance to Lawyers for Human Rights or alternatively Abameli Lawyers for Human Rights, or anyone who can assist in this matter, as they believe Mr Future Banda is innocent. Future's mother ugogo uMaTshuma is 77 years old and she is a vendor of late she has not been able to do her vending business owing to her blood pressure that has been rising , of late because of this case.
Mr Future Banda is said to have stolen a full pig carcass and 6 × 2L of Chibuku beer restitution being $180-00. Mr Banda does not belong to any political party neither is he politically active in any manner so he says it was news to him that he wanted to destabilise the government or overthrow it. He insists he wasn't part of that he was only concerned by the lose of a relative precisely his own sister.
In most cases where a group of people are involved the Courts normally deal with them concurrently in this case, the two accused friends were not charged the same way and were never asked in court if indeed they participated or if ever they were with him on the day in question. The family now believes that Mr Prayford just wanted to fix them for some reasons better known to himself, because there used to be a good relationship between the two families, to the extent that Future's nephew once worked for Mr Prayford Sibanda now they are confused as to exactly why did he team up with his son to fabricate such a lie.
The state on the other hand had an obligation to establish beyond any reasonable doubt that Mr Future Banda is lying that he couldn't have possible committed the said crime because he was at a funeral in Makokoba.
Read Lawyer Mr Ngwenya's submission to the Courts Below, before judgement all his stated facts were not considered. Why?
Source - Mbonisi Gumbo
All articles and letters published on Bulawayo24 have been independently written by members of Bulawayo24's community. The views of users published on Bulawayo24 are therefore their own and do not necessarily represent the views of Bulawayo24. Bulawayo24 editors also reserve the right to edit or delete any and all comments received.