Opinion / Columnist
Zanu PF brutality goes into overdrive, buoyed by EU ambivalence and indifference
23 Nov 2019 at 07:15hrs |
Views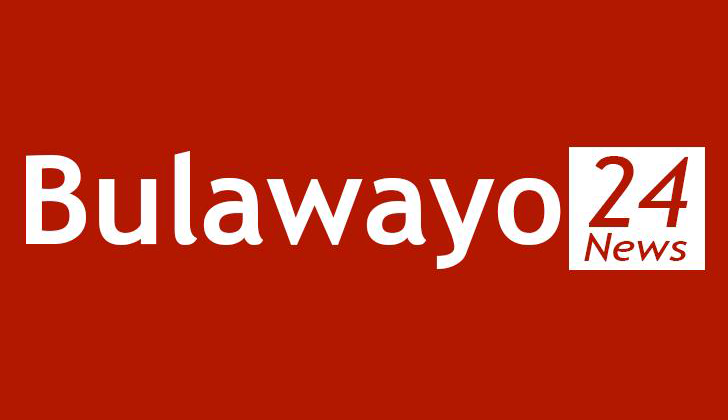 Let us all be very clear here; Zanu PF blatantly rigged last year's elections, the regime does not have the people of Zimbabwe's mandate to govern the country and must therefore step down, especially since it is now clear that it has failed to revive the economy. The duplicity of such major international players like the EU, who condemned the rigged elections but continue to treat the Zanu PF regime as the legitimate government, has only emboldened the regime to continue to ride roughshod over the people's hopes and dreams to end its reign of terror!
"The EU confirmed the talks on its official Twitter account, saying the talks, dubbed the second edition of the formal political dialogue, include issues on investment, human rights, rule of law and good governance," reported Newsday.
The EU had a high powered Election Observer Mission team of 246 individuals and their report was through and detailed and the condemnation of the elections as a farce was unequivocal.
"The final results as announced by the Electoral Commission contained numerous errors and lacked adequate traceability, transparency and verifiability. Finally, the restrictions on political freedoms, the excessive use of force by security forces and abuses of human rights in the post-election period undermined the corresponding positive aspects during the pre-election campaign. As such, many aspects of the 2018 elections in Zimbabwe failed to meet international standards," stated the EU Election Mission final report.
Whilst the Americans had made it clear the sanctions on Zanu PF leaders will remain as punishment for the blatant rigging of the elections and the use of violence in the 1 st August 2018 "post-election period" in which 7 civilians protesting the rigged elections were shot dead. The EU took off their foot off the sanctions pedal regardless of their own scathing election report.
Even when Mnangagwa followed the 1 st August "shoot to kill" order with yet another "shoot to kill" order in which 17 civilians protesting the soaring fuel prices were killed; the EU still turned a blind eye.
It is this ambivalence by key international players like the EU that have encouraged corrupt and tyrannical regimes like this Mnangagwa government to believe it can blatantly rig elections, use brute force to silence its political opponents, etc. and get away with it.
When Mnangagwa took over from Mugabe two years ago, he, like Mugabe before him, was cocksure he was going to revive Zimbabwe's economic fortunes. He expected his "Zimbabwe is open for business!" clarion call to be answered by a flood of investors. By failing to end corruption, to keep his promise to hold free, fair and credible elections, etc. Mnangagwa confirmed that Zimbabwe was still a pariah state ruled by corrupt and vote rigging thugs. Investors understood this message and have continued to shy away from the country.
It is no secret that Mnangagwa's "Zimbabwe is open for business!" is dead in the water and the country's economic meltdown, in a pitiful state he took over two years ago, has turned a decided turn for even worse. The country is facing a chronic shortage of fuel, cash, power, medicine, food, etc. Inflation, single digit a year ago, has surged to 400% plus.
Decades of under funding had left the country's health care and education services in a sorry state. The regime has just fired doctors because it could meet their demand a living wage, above their current US$ 40 per month. Without doctors and nurses the health care services is now all but dead! The same is happening in education; some teachers are now work two-day week because they not afford the transport costs.
How long are the people of Zimbabwe going to accept to suffer and died quietly the consequences of the economic meltdown, the chronic shortages, no health care, etc.? How long is a piece of string!
Mnangagwa and his regime know the country's economic meltdown is socially, morally and politically unsustainable. Still the regime is clearly determined to hang on to power for as long as possible; not by reviving the economy and alleviating the people's suffering and deaths, it has failed to to do so; by using brute force.
I for one, was not surprise that Mnangagwa used excessive force to disperse MDC supporters who had gathered to hear their party leader, Nelson Chamisa, give his Hope of the Nation Address. Mnangagwa is very jumpy and as the economy sinks deeper and deeper we can be certain he will be resorted to more and more violence in a futile attempt to silence all those protesting the economic hardships.
It is disheartening that whilst Mnangagwa was unleashed his riot Police to beat MDC supporters for no reason at all; he was having his re-engagement meetings with the EU officials, who continue to treat this illegitimate regime as if it won free, fair and credible elections.
If any of the EU member state's elections process "failed to meet international standards" the Union will suspend the same member's membership and follow this up with very stringent economic and political sanctions to punish those involved. Why is Mnangagwa and his cronies being treated differently?
Why is the EU turning a blind eye to the economic suffering and deaths Zanu PF misrule and barbarism is inflicting on innocent Zimbabweans whose only crime is to demand the same freedoms and rights EU nationals take for granted?
All articles and letters published on Bulawayo24 have been independently written by members of Bulawayo24's community. The views of users published on Bulawayo24 are therefore their own and do not necessarily represent the views of Bulawayo24. Bulawayo24 editors also reserve the right to edit or delete any and all comments received.