Opinion / Columnist
South Africa reignites historical bonds of unity
24 Nov 2019 at 14:10hrs |
Views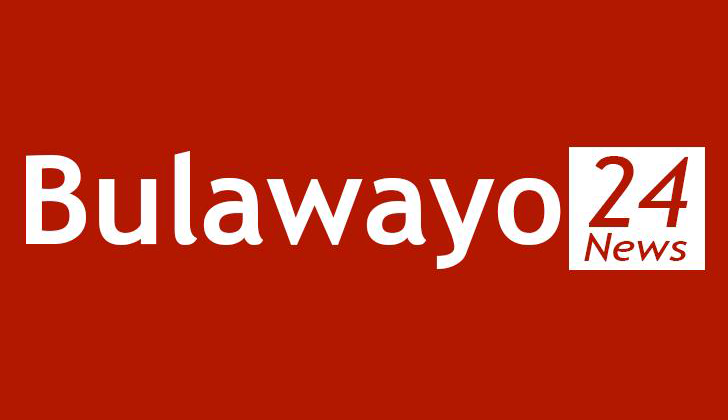 Something unprecedented happened on November 18, 2019 in South Africa.
For the first time in many years, a neighbouring country took it upon itself to hold a convention to pragmatically explore ways on how best Zimbabwe can resuscitate its economy and prosper.
Themed "The best path to a prosperous Zimbabwe", the symposium was convened by the Department of International Relations and Cooperation (DIRCO) headed by Minister Naledi Pandor.
The discussion took place weeks after leaders of the SADC region collectively decided to mark October 25 as a commemorative day which signifies a united call against sanctions imposed on Zimbabwe to be lifted.
Anyone who has followed southern Africa's history since the demise of apartheid will evaluate this move by South Africa's DIRCO as not just unprecedented, but a major turning point in moving diplomacy from simple declarations to actual action in support of a neighbour in distress.
While people are disposed to interpret the address by Minister Pandor in various ways depending on one's biases, wishes and prejudices — no one can dispute the fact that the major take-way from the symposium was that South Africa, as a geopolitical power, feels compelled to directly engage those that imposed sanctions on Zimbabwe to remove them to allow the country to chart its own destiny.
Yes, Minister Pandor talked about the need for protagonists in Zimbabwe to dialogue. She talked about Zimbabweans being the primary drivers in finding solutions to their problems. But most importantly, she rallied SADC to lobby for the lifting of sanctions on Zimbabwe. Even if the US have laid down their strict terms and conditions, Minister Pandor believes the time is ripe to assist Zimbabwe in helping itself.
Challenging SADC to take action, Minister Pandor said; "SADC may need to go beyond the resolution we adopted and engage those who have imposed sanctions to agree on lifting sanctions to support the recovery of sectors such as health, agriculture and education."
What seemed to escape the minds of many is the fact that the move taken by South Africa sent a strong message to the West and America that the era of divide and rule in the region is on the wane. You injure one, you injure all.
The DIRCO symposium must be viewed within the historical consciousness of solidarity bonds that used to bind southern Africa and the broader African continent during the fight against colonialism and apartheid. For some reason, this solidarity seemed to have weakened in the post-independence era as countries grappled with own unique survival challenges.
Yet if truth be told, it was the solidarity that manifested itself in the non-aligned movement, the old Southern African Development Coordination Conference (SADCC) and the Organisation of African Unity (OAU), now African Union (AU) that ultimately defeated colonialism.
Some of the foremost proponents of this continental solidarity were Kwame Nkrumah of Ghana and Julius Nyerere of Tanzania. Both were founding leaders of their respective countries.
Widely regarded as the father of African nationalism, Nkrumah is best known for declaring on the eve of Ghana's Uhuru on March 6, 1957 that his country's independence would be "meaningless unless it is linked up with the total liberation of Africa."
Nkrumah was to reinforce his quest for unity in his seminal speech of May 25, 1963 in Addis Ababa, Ethiopia, titled 'Africa Must Unite' when he said; "The forces that unite us are intrinsic and greater than the superimposed influences that keep us apart."President Nkrumah's contemporary, Mwalimu Nyerere shared similar views on African solidarity. In a speech delivered in Accra, Ghana on March 6, 1997, Mwalimu Nyerere told his audience that; "Unity will not make us rich, but it can make it difficult for Africa and the African peoples to be disregarded and humiliated."
Nyerere believed that only African solidarity would move mountains and this explains why he had no qualms in having the OAU Liberation Committee be head-quartered in his country. His support for liberation movements in southern Africa went beyond rhetoric. His country offered itself as a base for many movements fighting for the liberation of their respective countries. These liberation movements included ANC of South Africa, Frelimo of Mozambique, MPLA of Angola, ZANU and ZAPU of Zimbabwe and SWAPO of Namibia.
Besides offering sanctuary to liberation movements, Tanzania was also a key member of the Frontline States, an organisation dedicated to overthrowing the apartheid regime in South Africa.
By coordinating their approaches, the Frontline States exerted a greater influence than what could have been achieved in a fragmented fashion.
Many analysts believe that without African solidarity, the continent could have suffered much longer under the yoke of colonialism.
It was the solidarity that made the continent speak with one voice and made it possible for global progressives to empathise with the liberation cause.
It would, regrettably, be parochial for anyone conscious of history to interpret Pandor's speech at the "Best path to a prosperous Zimbabwe" symposium as a jibe against the Harare administration. Far from it, the major take-away of the symposium was the call to action by participants. A call that involves engaging the European Union and America. One does not need to look further than South Africa's DIRCO clearly enunciated foreign policy outlook, which is "based on its commitment to the values and ideals of Pan-Africanism."
It is without doubt that given South Africa's regional, continental and global influence as a major political player, its latest initiative of lending support to Zimbabwe would certainly gain some traction and hopefully those who imposed sanctions will reconsider their positions.
For feedback contact ranga.mataire@gmail.com or lovemore.mataire@zimpapers.co.zw
Source - sundaymail
All articles and letters published on Bulawayo24 have been independently written by members of Bulawayo24's community. The views of users published on Bulawayo24 are therefore their own and do not necessarily represent the views of Bulawayo24. Bulawayo24 editors also reserve the right to edit or delete any and all comments received.