Opinion / Columnist
The glue that keeps Zanu-PF intact
24 Nov 2019 at 14:16hrs |
Views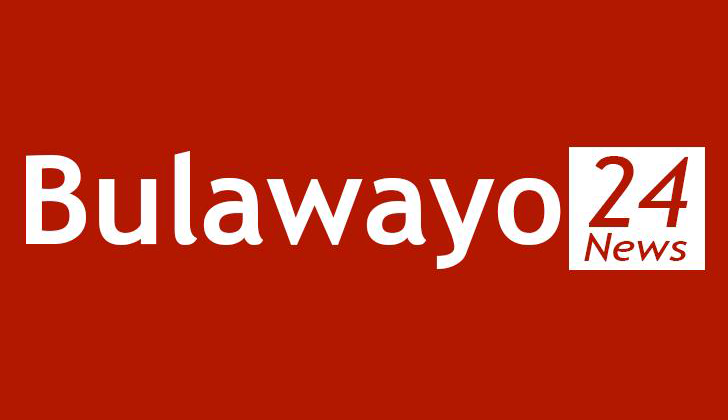 THE need for political parties to build themselves into formidable units where oneness, loyalty, discipline and an unambiguous unidirectional course is followed has remained a huge pie in the sky with a lot of defections, betrayals, factionalism and over-ambition overtaking the unity of purpose.
In Zimbabwe the spectrum stretches far beyond independence with history of defections, betrayal and plotting against each other littering the way and defining the politics of that time.
It did not end there but it dragged itself into the post-independence era where almost all political parties big and small have faced such developments. Some have even swallowed themselves and become extinct.
The few that have managed to stand the test of time have done so at the back of a strong ideology of unity of purpose, loyalty and discipline. Those that have not been able to contain the urge of divisive politics have continued to form themselves into multiple small units that could hardly be called political parties than a stake of timber be called a ship.
They have formed themselves into a hotchpotch of fragmented political parties characterised by a homeboy syndrome or at most a tribal identity not even capable of defeating a harem of old maids in any serious political contest.
This is because the values of loyalty, discipline, service to the people and having a clearly defined set of responsibilities will not have been instilled in the party membership. As a result, there is always the danger of confusing democracy with mobocracy.
The situation is almost dystopian.
Not least, the ruling Zanu-PF has been affected by these dynamics, with fears that the vicious cycle will continue and that the ruling party may not enjoy stability. This, however, led to the establishment of the Chitepo School of Ideology where ideology and expectation is taught and is almost in line with China's high discipline communist ideals.
A blueprint can be found in China where President Xi Jinping has set high expectations of party secretaries in the Communist Party of China (CPC).
He emphasises discipline saying party secretaries at all levels should work hard to serve the party and the people with a sense of responsibility and loyalty.
" . . . they face a heavy workload to promote reform, development and stability, the test of ensuring people's well-being and improving their lives, the test of resisting all kinds of defective thinking and the temptation of power, money and sex, the test of rejecting base and unhealthy practices known as the clandestine rules, to name a few," said President Xi in Chinese Governance compendium Volume 2.
President Xi has called on his secretaries not to look at themselves urging them to always follow the correct political direction.
"Always remember you are part of the organisation, always think of yourself as someone who belongs to the party and never forget your obligations and responsibilities towards the party. You must trust the party organisation, rely on it, follow its orders, and conscientiously safeguard its unity and solidarity," he says.
He believes it is not possible for someone with wavering convictions to be loyal to the party.
The CPC's ideology dovetails with President Mnangagwa's belief and calls in servant leadership in Zanu-PF where party representatives have always been encouraged to care for the people.
"You must not seek personal gain, and you should selflessly act in public interest, you should take lightly such things as reputation, position and interests and never be calculating in pursuit of these," urged President Xi.
Analogies can be drawn from the CPC's beliefs and that of Zanu-PF as both Presidents have been calling for party officials to desist from all forms of corruption and other covert deals as it has a danger of tarnishing the party's image and reputation.
Although the calls have not often been reciprocated by action on the ground, it is clear that the two Presidents share a common vision and interest of serving people with distinction.
Poverty alleviation is a key task for the two parties and party officials in impoverished areas have been called upon to be fully committed to the task and to lead the people to shake off poverty through hard work.
"If an official does not act on people's behalf, he would be better going back home and selling sweet potatoes. You must be dedicated to your work in a down to earth, realistic and pragmatic manner, and make solid and tangible efforts. You should work in the people's interests and never indulge in wasteful showcase projects to prop up your own image," added President Xi.
He is a man who abhors laziness and Zanu-PF officials should pluck a leaf from his ideas.
"You can not only think of seeking office while avoiding any actual work, only of wielding power while avoiding responsibility, and only of making a show while avoiding any real effort. There must be change for the better in your area during your tenure of office and stagnation must not happen," he told his party secretaries.
The idea of unity in the party has also been making headlines in Zanu-PF with President Mnangagwa making clarion calls at every fora for unity to be observed in the party and at national level.
The CPC also stresses unity with President Xi saying unity does not mean keeping on good terms with everybody and harmony does not mean papering over cracks.
"You should extend your education to your family and immediate staff, and restrain their conduct, ensuring that they respect the requirements of morality, discipline and the law," he said.
In Zanu-PF, the party leadership has been on record calling for discipline to be observed at all levels of the party structures. Like any other party defections, disloyalty, indiscipline and factionalism have characterised the party but that it has remained standing tall and strong speaks volumes of its history and its ideology whose analogy can be found in the values of the Communist Party of China.
Zanu-PF Commissar Victor Matemadanda called for observation of discipline at all levels of the party structures saying there should be unity of purpose and emphasised that party programmes must have a national outlook. He also spoke against abuse of party resources.
The party, he said, would not tolerate any acts of indiscipline.
Matemadanda recently made a thinly veiled attack at party senior officials who try to defend indiscipline saying such people would be sowing seeds of division.
"There are those who think that indiscipline will make them fearsome or visible. Discipline is very important and if you engage in any acts of indiscipline and think that a senior member will come to your rescue, you will be putting that senior official in trouble.
"If you see something that you are not happy with, speak out procedurally. If you just speak recklessly while powered by cheers from MDC, we will kick you out," said Matemadanda.
"We don't want leaders who say they own people, all people belong to Zanu-PF. No one belongs to Matemadanda or any other individual. We will not tolerate seeds of factionalism.
"If we see that you are not following the line we will kick you out. We want to give our party time to push for development, not factionalism," he said.
His sentiments were echoed by the Principal of the Chitepo School of Ideology, Munyaradzi Machacha, who warned members against abusing their proximity to the First Family to violate party procedures.
Source - sundyanews
All articles and letters published on Bulawayo24 have been independently written by members of Bulawayo24's community. The views of users published on Bulawayo24 are therefore their own and do not necessarily represent the views of Bulawayo24. Bulawayo24 editors also reserve the right to edit or delete any and all comments received.