Opinion / Columnist
Matabeleland Zambezi water project remains a mirage
24 Nov 2019 at 14:36hrs |
Views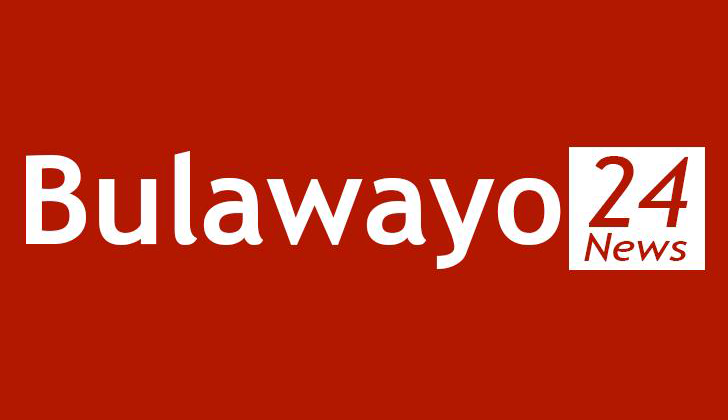 BULAWAYO mayor Solomon Mguni was in the news recently calling for action to bring the Zambezi River water to Bulawayo. The city of kings, if I may join those who want us to remember the city's history, has since 1912 been calling for action to complete construction of a pipeline to the city.
In the colonial days the bambazonke mentality that everything must happen in Salisbury ensured that nothing was done about the dream pipeline. Since then the need to get the job done has gone through a series of militating lows and highs without anything being done to implement the project.
One of the most devastating lows was the decision of the frontline states in Kasane in 1991 to turn down apartheid South Africa's request to draw water from Kazungula for its dry north western region.
The South African government had in that request offered to build a spur pipeline from Francistown to Bulawayo, a city which was already suffering from a crippling water shortage.
This forced the Bulawayo City Council — out of budget — to construct an urgent pipeline from the Nyamandlovu aquifer to the city's western suburbs.
The Kasane decision was blamed on former president Robert Mugabe's undue and hostile influence. In 1992 — a crippling drought year — amid mounting grumbling by civic society and political leaders in Matabeleland, government announced a new plan to draw water from Kariba Dam to Ncema, with a major dam at Kudu to serve farmers in this rich area of Kadoma district.
Since then, the Zambezi to Bulawayo pipeline project has suffered a number of politically motivated setbacks with politicians outside Matabeleland describing it as a pipedream.
Money has been diverted from the project to support completion of Tokwe Mukosi dam, which was originally scheduled for completion behind the Gwayi Shangani Dam.
Dam sites around Bulawayo, which have been touted as the answer to its growing water problems, have never been identified. Not even the Mtshabezi dam can be shown to be a supply dam for Bulawayo. Most of its water must go to Gwanda whose phenomenal growth needs more water.
As already stated, 1992 was a drought year countrywide, and there were frantic efforts by government to minimise the problems of water shortage.
Lake Mutirikwe, Masvingo city's lifeline was down to a small dam near the dam wall, with cattle grazing on most of its area.
The crisis was the same Marondera where supplies were compounded by a worrying pollution of resources and sewer systems, which were constantly clogged, causing serious public health hazards.
Major problems faced the city of Mutare despite the fact that nearby Osborne Dam on Odzi River had been completed. The dam's waters were ear-marked for sugarcane plantations in the Middle Sabi Chisumbanje complex of irrigation land, to be delivered through Save River, which is sand-abstracted for irrigation purposes.
The city of Mutare was in the grip of a crippling water shortage and government was working overtime to complete the 58-km pipeline from the Pungwe Elbow to the city's Christmas Pass water purification works.
This work was not without its problems as environmentalists fought running battles with government to delay or even abandon the idea of a pipeline altogether.
They were worried about up-rooting a few msasa trees along the pipeline route and disturbing the quite of animal and bird life along the route.
The pipeline goes through 4km of a mountain. I had the privilege to visit a huge Msasa tree that had been dug up roots and all and then re-planted away from the route.
In another section of the route, the pipeline passes no more than 30cm from the grave of a villager, leaving the man in dead peace.
Now let me go back to Kazungula, which is an international water point with most of it belonging to Zambia under international conventions.
Upstream from Katima Mulilo Zambia shares the water of the Zambezi with Angola, with Kazungula a meeting point of four countries of Namibja, Botswana, Zambia and Zimbabwe, with Zambia owning most of the water at that point.
The point is that had the Frontline States granted South Africa water rights Zambia, which owns the lion's share at that point, would have been the main beneficiary, with the city of Bulawayo benefitting immensely.
It is pertinent that one should mention the fact that between Kazungula and Tete the international riparian rights belong to Zimbabwe and Zambia, with Zimbabwe taking 36%.
Malawi enjoys a trickle through the Shire River, but downstream from Tete to the Mozambique Channel all the water belongs to Mozambique.
There is an international agreement, which ensures that Mozambique receives adequate water to ensure that its power plant in Cahora Bassa has enough water.
Jonathan Maphenduka is an author and political analyst/commentator.
lContact email; maphendukajkiye@gmail.com
Phone: 263 772 332 404
Source - the standard
All articles and letters published on Bulawayo24 have been independently written by members of Bulawayo24's community. The views of users published on Bulawayo24 are therefore their own and do not necessarily represent the views of Bulawayo24. Bulawayo24 editors also reserve the right to edit or delete any and all comments received.