Opinion / Columnist
What is sphere of our influence in the global village?
24 Nov 2019 at 14:40hrs |
Views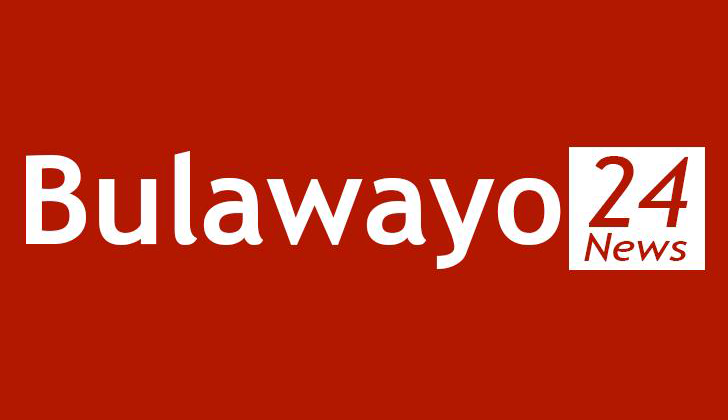 IT is the ability and willingness to stay in your club. What is one's club? It is the body of those who share common beliefs and values. When Robert Mugabe stormed out of the British Commonwealth of Nations in (2004) he created insurmountable problems that are haunting his successor today and are showing no signs of going away.
He thought he could replace the influence he enjoyed within the Commonwealth by joining tyrants in the Non Aligned Movement which is a polyglot of nations that believe in absolute power. In the long term that move lost him influence in the sphere of the West and became his downfall.
While he remained in the movement, travelling extensively in the sphere where he was building influence, on which he lavishly spent money that he stole from the people of Zimbabwe, his influence soared. But when he was overthrown with the influence he had gained in the movement gone, he cried foul.
Whether those he associated with like it or not, Mugabe leaves a glaring legacy of infamy among the people of this country. In the current state of affairs in which Zimbabweans suffer privation among many other economic evils, one often hears such snide remarks as "Mugabe was better than Mnangagwa".
Really? Perhaps if one is cursed with a short memory. Those who remember the most inhuman and degrading episode of "murambatsvina" , which targeted the old, the poor and helpless in the high density areas of our cities will disagree.
For the duration of the horror of that episode the police enforced that heartless operation without mercy across the country, leaving many dead from shock it caused.
For a long while no one protested and even the Church were stunned into silence. This was an operation in which the police held the licence and Zimbabwe truly became a police state.
In the mind of those who remember the operation he was the sole licensing authority to ensure its success. He remains (even in death) the sole culprit responsible for the current situation which resulted from his profligacy for personal gain and aggrandisement.
Mugabe leaves a vast illicit estate — some of it stashed away in foreign lands — for his family to enjoy. And we want to perpetuate the infamy by naming an airport in his honour!
But we are not out of the so-called waves of death engulfing us just now, the legacy of one who was named Gabriel.
We have in this country a situation in which Mugabe's legacy can be repeated all over again for the benefit of a few powerful people.
Zimbabweans are under siege Mugabe-style due to a government that is unwilling to tolerate our protests.
In this respect one does not envy president Emmerson Mnangagwa his job which started in a flurry of confidence-building led by slogan shouting about a new dispensation in the offing.
Since then, his government has suffered major setbacks in the sphere of international relations. This has led to a worrying disarray in the thrust of his international policy which has failed to convince, not only members of the Commonwealth but also those other nations that share the same values and beliefs.
One of Mugabe's fundamental blunders was his apparent belief that Zimbabwe could protect its sovereignty and influence by double-dealing. He was imbued with an obsession about his power and judgment of international relations which led to his isolation from the sphere of influence in which he grew up. He chose to play the East against the West.
In this regard Zimbabwe was seen to be flirting with certain countries in the East against the West. How did he expect those in the West that gave him the reins of power to react?
This is perhaps the factor on which he decided the side he wanted to lead Zimbabwe. Mugabe owned Zimbabwe and wanted to be left alone to rule his own back yard un-pestered by those who believed in the principle of protecting human rights and such other tenets of the club against which he had turned his back.
He hallowed corruption and no one in this country or out could influence him to stop. So he chose to join those who would not interfere.
It remains to be seen how his successor Mnangagwa will tackle the problem of increasing or growing isolation of the country and the devastating effects resulting from this position.
Is he going to go all out to bring about change timeously or continue playing for time in a pious hope that things will work out in his favour?
One thing that he does not have on his side is time to get things done to turn around the misfortunes which were wrought by his predecessor.
Zimbabweans are not obtuse and must learn from history.
One of the most telling episodes ever witnessed in the global village is the United States Soviet Union Cuban crisis of (1967) which came very close to precipitating a third world war over Cuba.
Cuba (rightly or wrongly) had appeared to shift its natural sphere of influence in the Western hemisphere in favour of joining the Soviet Union in the East.
The United States moved swiftly to confront the Soviet Union on Cuba's territorial waters.
Although the confrontation stopped short of World War III, Cuba continues to suffer from a blockade of its territory more than 50 years since that episode.
In 1979 a revolution overthrew the Shah of Persia in Iran, leading (rightly or wrongly) to the overthrow of his pro-western government and the Shah fled the country.
Perhaps the most dramatic event that followed was the occupation of the United States Embassy in Tehran by university students. Forty years later Iran remains a flash point of conflict with the West.
This is despite the signing of a denuclearisation agreement in 2015 from which — perhaps unfortunately – the United States has since withdrawn.
When Mugabe withdrew Zimbabwe's membership of the British Commonwealth of Nations in (2004), the country lost its sphere of influence in the Western hemisphere.
Even worse was Mugabe's move to join the East by espousing the "look east" policy which led the country (wrongly) to Iran's camp. This is the country which (wrongly or rightly) is considered US' enemy number one.
Now we have a situation in which Zimbabwe has in the past 40 years flirted with nuclear power North Korea and Iran, a country which is (rightly or wrongly) believed to have nuclear ambitions for military purposes.
But Iran says its nuclear programme is for peaceful purposes and has signed an agreement limiting its freedom to advance nuclear development.
Zimbabwe's security lies in its willingness to remain in the Western hemisphere where the country's sphere of influence has a long historical beginning.
The country does not need to stand on the hilltop to shout about its relationship with the West but actions speak louder than words.
This relationship cannot be secured by making rash statements and resorting to bluster against any member of the Western hemisphere which shares the same values and beliefs.
It is understandable why Mugabe chose to seek refuge in the Eastern bloc.
This region of the world is not famous for its condemnation of corruption and violation of human rights.
l Jonathan Maphenduka is an author and political analyst.
Contact him on email address: maphendukajkiye@gmail.com
Source - the standard
All articles and letters published on Bulawayo24 have been independently written by members of Bulawayo24's community. The views of users published on Bulawayo24 are therefore their own and do not necessarily represent the views of Bulawayo24. Bulawayo24 editors also reserve the right to edit or delete any and all comments received.