Opinion / Columnist
Zanu-PF Annual People's Conference: The place to be
01 Dec 2019 at 05:57hrs |
Views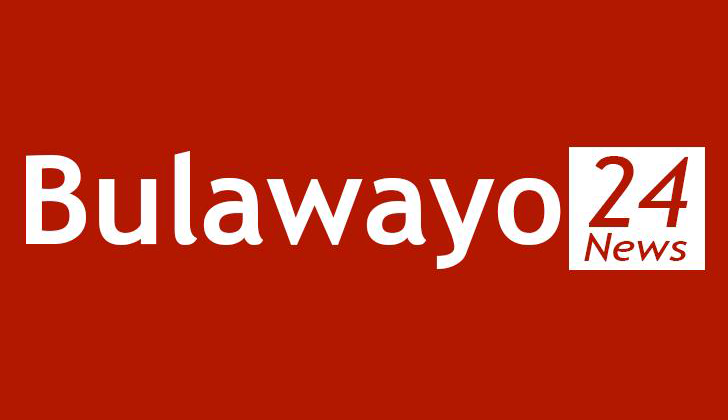 ZANU-PF will be holding its 18th National People's Conference from 10 to 15 December 2019, at Goromonzi High School in Mashonaland East Province.
This event is not just a mere gathering, but this is where the Party meets its members and takes serious stock of the past year and strategise for the following year in terms of national development underpinned by infrastructural development, food security and industrialisation.
This year's edition of the conference will be held under the theme "Mechanise, Modernise and Grow the Economy Towards Vision 2030". In this article I will unpack what this theme is all about and how President Emmerson Mnangagwa and Zanu-PF dovetail in taking the nation forward to a better and prosperous future for all Zimbabweans.
Mechanise
As a country there are a lot of processes which need to be mechanised to make them more efficient and effective. On farms, our farmers need to adopt the latest farming technology on farm implements which plants the correct number of seed per hectare to achieve high yields.
In the face of erratic rains brought on by climate change, farms should move a gear up and make use of centre pivots and drip irrigation to supplement natural rainfall as well as curb mid-season droughts. On 6 April 2019, President Mnangagwa visited his farm in the company of Rwandan Ambassador to Zimbabwe, Mr James Musoni to show the latter his farming operations at his farm in Kwekwe. During this visit, President Mnangagwa spoke highly about the usage of technology in farming operations.
The President said "I am not a cellphone farmer. My brothers move around researching on the latest technology and how it can be used at the farm. As a result I am expecting between 12 and 14 tonnes per hectare in terms of maize. We do, however, use cellphones in our production purposes. I have a pumping station that serves nine pivots collecting water from a distance of 7 kilometres and that is when I use a cellphone to operate the latest technology. It is all about technology, moving around seeing technology and how to apply it because what is necessary is that each hectare must produce more."
Given that land is a limited resource where every inch of the land must be utilised to the maximum benefit for the farmer, President Mnangagwa said, "Our land cannot expand anymore. We have to make use of technology to utilise what we have to ensure that we realise more from it. When you have modern technology, you can maximise in terms of production and that way agriculture becomes profitable."
Most industries are using obsolete equipment and retooling with the latest equipment is the only way out. Industries have to go for retooling in order to make use of efficient machines which cuts on production costs which in turn would make the goods cheaper on the market.
The informal sector has been making use of outdated methods of producing goods which are laborious and not cost-effective and others opted out. However, by mechanising, the informal sector would compete with well established companies in this fourth industrial revolution. The Minister of Women's Affairs, Community and Small to Medium Enterprises Development, Sithembiso Nyoni, has been calling for the mechanisation of SMEs given the sector's contribution to the country's economic growth following her visits to Magaba and Gazaland in Harare.
Modernise
For a very long time, SMEs were being viewed as any other backyard operation which does not change anything. But, the 18th edition of the Zanu-PF Conference is set to change all that by advocating for the formalisation of SMEs. In other countries, SMEs are no longer backyard companies, but ones that can produce quality goods that can equally compete with imported products.
Mainstream media estimated that SMEs contribute over 50 percent of Gross Domestic Product (GDP) and employ 60 percent of the population. This piece of statistics shows that SMEs are equally important in the country's economic revival strategy, hence Zanu-PF's thrust to see them being modernised and formalised.
The modernisation aspect also entails the acceptance of new forms of payment. The Party would be encouraging delegates to accept other forms of payment such as bank cards and mobile money. The world is moving towards a cashless society and Zimbabwe should not be an exception. The people should move away from the tendency of spending more productive time in bank queues, but to focus on carrying out productive work.
Growing
In an encouraging message to promote economic growth, President Mnangagwa made this historic statement, "We work together. No one is more important than the other, we are all Zimbabweans. We want to grow our economy; we want peace in our country". These are words of wisdom from someone who has his nation at heart.
Zanu-PF is alive to the fact that there is a need to increase productivity in mines, farms and industries with a view to register a notable Gross Domestic Product (GDP). The Party is pushing a growth matrix across all sectors of the economy to achieve the three percent economic growth envisioned in the 2020 National Budget.
In the mining sector, there is now a new policy of "use it or lose it" in an effort to urge claim holders to carry out mining activities or lose the claim to others who want to carry out serious mining.
Growth in companies means employment creation which in turn will see the standard of living improving. Fully functional companies would see both companies and individuals paying taxes to Government. This in turn would see Government carrying out various infrastructural developmental projects and other social-economic related works.
Vision 2030
Since the inception of the new dispensation, President Mnangagwa has conceptualised the new trajectory of seeing a better Zimbabwe by the year 2030. This resulted in the crafting of Vision 2030 which entails Zimbabwe becoming an upper middle income economy by 2030. The country has been implementing the Transitional Stabilisation Programme (TSP), which is itself the first phase of the Vision 2030. Zanu-PF through its lower organs is encouraging people to take up various empowerment projects through funding from Empowerment Bank and Women's Bank.
The Party
Zanu-PF has the Politburo portfolios for Business Development and Liaison and Economic Affairs which are led by Minister Nyoni and Mike Bimha, respectively. This shows the seriousness of the Party in improving the living standards of Zimbabweans.
While the conference would be underway, the Party has also organised an exhibition for various companies. This would enable delegates to visit these companies' stands and view their products and select those they need and purchase for use back home or make arrangements to visit their business premises later.
Conclusion
For any serious and business minded person, the Zanu-PF Conference is the place to be where one can mix and mingle with like-minded people. This conference also sets the tone for the year 2020 outlining what the Party would embark on and which policies would be articulated and projects to be prioritised.
Source - sundaynews
All articles and letters published on Bulawayo24 have been independently written by members of Bulawayo24's community. The views of users published on Bulawayo24 are therefore their own and do not necessarily represent the views of Bulawayo24. Bulawayo24 editors also reserve the right to edit or delete any and all comments received.