Opinion / Columnist
'Let's smoke peace pipe' Chamisa invited ED - never had peace, ain't tobacco they are smoking
15 Feb 2020 at 18:25hrs |
Views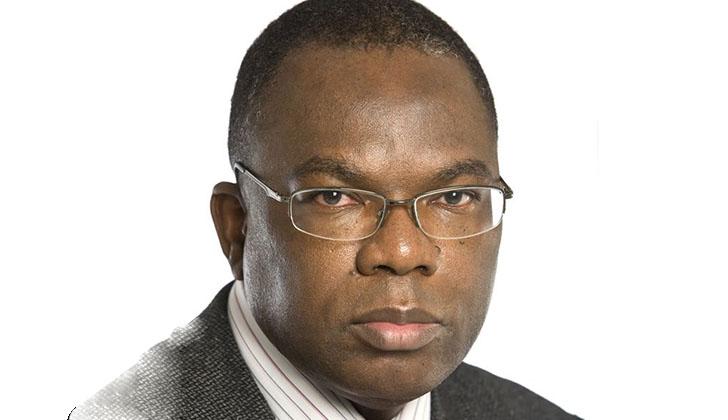 "Zimbabweans have their rights. They are the authors of the history of this country. They are the last line of authority in this country. It is not just the question of Mr Mnangagwa. Mnangagwa has no power to define the course of this country alone," Chamisa said.
"He is just an individual, one citizen. So the future must be defined by all of us. We must, therefore, come together and break barriers so that we have an initiative, whereby we have a national consensus."
He said 2020 was the year his party would take over power.
MDC and Zanu-PF had their dialogue in 2008 following a flawed and illegal elections that even SADC and AU known for digesting rigged election found too foul to swallow. SADC hammered out a Global Political Agreement (GPA) in which they got Robert Mugabe to agree to the implementation of a raft of democratic reforms designed to stop Zanu-PF from rigging elections.
Morgan Tsvangirai and his MDC colleagues were the GNU partners tasked to implement the reforms. Sadly, they took their eyes off the ball and failed to get even one reform implemented in five years. Not one!
Chamisa has been wittering about wanting a dialogue with Mnangagwa and claims that MDC will get "comprehensive reforms implemented" this time. The National Transition Authority (NTA), as he calls it, is a watered down version of the 2008 to 2013 GNU; for one thing, Zanu-PF will retain its 2/3 parliamentary majority since MDC has accepted the 2018 parliamentary result as legitimate. A Zanu-PF controlled parliament will never approve reforms to end the party's carte blanche powers to rig elections.
Besides, Zanu-PF leaders know that MDC leaders will participate in the next elections, set for 2023, even if not even one reform is implemented. MDC has been proclaiming these redline demands for decades but when push came to shove they are the ones who have crossed the same redlines!
What Chamisa is fishing for is a cabinet post for himself and his fellow MDC leaders and in return would proclaim Mnangagwa and Zanu-PF legitimate. Zimbabweans may be fooled into believing the addition of a few MDC manikins into Zanu-PF cabinet will transform the pariah state into a democratic one; investors and lenders are more savvy, they will not be fooled.
Zimbabwe is a pariah state ruled by corrupt, incompetent, vote rigging and murderous tyrants. By blatantly rigging the July 2018 elections Mnangagwa confirmed that Zimbabwe had not change one bit from the pariah state of Mugabe days regardless of all Mnangagwa's post November 2017 coup propaganda. The suggestion that Chamisa can sell this pariah state as a democracy, for the right price of thirty pieces of silver, is simply preposterous!
If we, Zimbabweans, want the world to help us get out of the this serious economic and political mess; of our own making it must be said; then we must start coming up with at least sensible solutions. Proposing same failed GNU; insisting in giving it a new name, NTA, as if that changes anything; only proves we are not serious about change.
"As you know, it takes two to tango. We must smoke a peace pipe for this country to have peace. Zimbabweans are suffering. The whole country is in trouble. We have to look into the problems affecting us. Look at the region, it's not stable because of us," argued Chamisa.
The root cause of Zimbabwe's economic and political problems is our political leaders; we have corrupt, incompetent, vote rigging murderous thugs in the ruling party, Zanu-PF, and equally corrupt, incompetent and utterly useless opposition parties, all 130 of them!
Both Mnangagwa and his Zanu-PF regime are illegitimate because the July 2018 elections were flawed and illegal. Zimbabwe is in exactly the same position it was in after the 2008 elections were declared null and void and failed to produced legitimate government. We need to appoint an GNU to implement the reforms and take us to the next elections.
Both Zanu-PF and MDC cannot play a role in the new GNU, they failed to get even one reform implemented and it is naive to believe they will do any better. Besides, Zanu-PF and MDC leaders are the root cause of our problems; how can they be the solution too!
In a heathy and functioning democracy the opposition is there to hold the government to account. POLAD and NTA will completely silence the opposition! We have a very weak opposition as it is and now we want it completely silenced!
"We must smoke a peace pipe!" The country have been sinking deeper and deeper into this hell-on-earth of our political leaders' making. So whatever it is these village idiots have been smoking, it is certainly not tobacco!
Source - zsdemocrats.blogspot.com
All articles and letters published on Bulawayo24 have been independently written by members of Bulawayo24's community. The views of users published on Bulawayo24 are therefore their own and do not necessarily represent the views of Bulawayo24. Bulawayo24 editors also reserve the right to edit or delete any and all comments received.