Opinion / Columnist
FW De Clerk denialism, Zim can draw lessons
18 Feb 2020 at 18:02hrs |
Views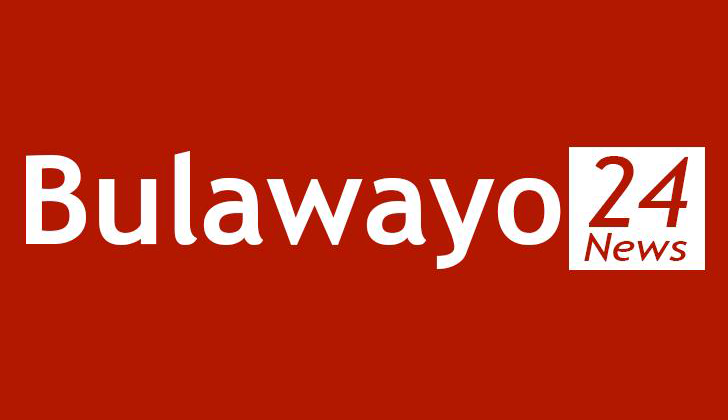 South Africa is a country on tenterhooks!
Race relations are to be handled with meticulous care.
And without a doubt, Julius Malema and his party, the EFF are an 800-pound gorilla in South African politics.
They might be the third largest party, but the youngsters matter. EFF banks on populism that resonates with the masses. And beautifully still, they are mad on national issues as wrongly shot hogs.
Over the weekend, during a State of the National Address (SONA), EFF parliamentarians bedecked in their traditional red worksuits and safety helmets have since crossed the Rubicon cementing a view that Parliament is not a place to look fancy in designer apparel and exotic fragrances- the Red Berets shape national discourse.
They have done so since their arrival on the political stage.
Comments by the last apartheid era President FW De Clerk that the oppressive system was not a crime against humanity are very unfortunate if not shocking to a country barely recovering from the aftershocks of the white supremacist ideology.
South Africans have been running helter and skelter for expletives to attach on De Clerk's name. A denialist, an apologist, a liar and it seems Malema himself took all the glory at the Parliament precinct labelling him 'an unrepentant apologist of apartheid'.
In response to the political brute punch, the De Clerk foundation said EFF comments were ' Soviet agitprop'- propaganda meant to agitate and stir emotions in the masses.
A Nobel Peace Prize recipient himself co-received with late legendary Nelson Mandela , De Clerk has garnered uncalled for notoriety to himself and most probably has eroded all the goodwill his legacy as a peace technocrat who helped lay the foundations on which a new democratic South Africa stands today.
Concious African institutional think -tanks such as the Desmond Tutu and Leah Foundation, South African Council Of Churches, Nelson Mandela Foundation have made a very public clarion call speaking out against De Clerk sentiments.
All wanted a thorough and proper apology from the former Statesmen.
Social media has been ablaze with Dali Mpofu initiating an online petition to set off a process to get he Nobel Peace Prize Committee to review Dr Clerk as a worthy recipient.
Firebrand former DA leader and South Africa's Ambassador to Argentina Tony Leon, an Afrikaner himself has also added his voice to the hullabaloo intimating that apartheid itself was a crime that has disadvantaged the majority of black people. He held no punches.
It's is an indisputable political axiom that arpatheid had tentacles socially, economically, educationally and geographically.
For South Africans, apartheid was and is still a vice that need to be crushed whenever it's symptoms are apparent.
Unless and until the white folk in the country accept and admit they unduly benefited from an entreched system that negated the black people treating them as second class citizens, driving them off ancestral arable lands rich in mineral deposits and water, fondly remembering the era whips up emotions that are proving to need both a very long time ,compassion and sensitivity from perpetrators to heal.
For Zim, Gukurahundi is an albatross around the neck of the current regime.
Robert Mugabe might be gone but enforcers of his power are roaming freely causing as much wanton destruction both to the economy and social fabric.
Mugabe was an old wily fox but for him luckily, he exited the stage before he could be made accountable for Gukurahundi. He was the mastermind.He had an agenda against the Ndebele people.
Admittedly, Bob even said the atrocity was a ' moment of madness', That alone was not enough.
Hitherto, there has never been an open admission from government things went wrong in Matebeleland.
Then again last year January shootings of protesting unarmed civilians by the Army at '45 degrees' on the streets of Harare CBD are also a case in point.
A Mothlante led Commission of Inquiry into the shootings made recommendations, but to this day, zilch has been achieved. It is water under the bridge for the authorities and the blame game continues unabated.
But for families, loved ones are gone inexplicably.
Munangangwa's government hides behind a finger and does not have the guts to take the bull by the horns.
Perpetrators Gukurahundi are known, dossiers have been collated.
The President himself was a Minister of Defence when the Perrance Shiri- led fifth Brigade wreaked havoc in Matabeleland.
Reportedly, he ordered the rape of women and oversaw killings of people in the region deemed to be sellouts.
The British trained 'Black Jesus' as he was known is still a government minister and no tangible reparations have been made to the haunted people of Matabeleland.
Yet still, the Matebeleland people are expected to be lovey-dovey with a regime that has no remorse, is unapologetic about the political blunder that is Gukurahundi. What hogwash!
Thousands skipped the border to seek out a new life in neighbouring countries especially South Africa. Homes were burnt down as Shiri and his gang of bandits became a law unto themselves.
Black Jesus is remembered for always being in a drunken stupor during that period as he moved about with hip flasks of exotic whiskies.
The stone in the water does not know how hot the hill is, parched by the sun. For Zanu PF, President Munangangwa and his acolyte, Black Jesus, a time of reckoning will come. Gukurahundi cannot be wished away by merely posturing politically. It is the biggest elephant in the room. Matebeleland can never know peace and respite while pepertrators and thugs continue to pretend nothing happened.
De Clerk might have forgotten the pain of apartheid, but the people have never erased their memories. The apology from his foundation is not inspiring. It came a little late and is not from the heart. Old wounds have been reopened and there is bad blood between the black and white populace.
Zimbabwe could take notes too. A stitch in time saves nine. Gukurahundi is a ghost on the national phsyche.
Josiah Mucharowana is a Zimbabwean trained journalist living in Pretoria. Feedback, joemasvokisi@gmail.com, +27 84 587 4121
Source - Josiah Mucharowana
All articles and letters published on Bulawayo24 have been independently written by members of Bulawayo24's community. The views of users published on Bulawayo24 are therefore their own and do not necessarily represent the views of Bulawayo24. Bulawayo24 editors also reserve the right to edit or delete any and all comments received.