Opinion / Columnist
Alternatives for Matebeleland
20 Feb 2020 at 13:26hrs |
Views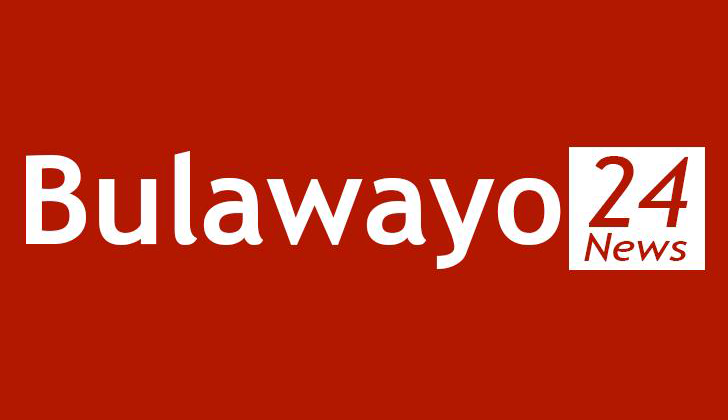 After the signing of the Unity Accord, Zimbabwe had a semblance of National peace and calm. At face value one would think that the country was now poised towards true peace and national development. However, the reality on the ground told a different story, particularly for the people of Matebeleland. It was a story of pain, trauma, confusion, cruelty and abuse. The Unity Accord did not effectively stop the haranguing of the masses by a bloodthirsty government. Mass murder was reduced yes, but other forms of abuse continued. The genocide had left a legacy and set a precedent that the right to self determination was a crime punishable by death. Gukurahundi opened cracks to the core of the foundations of the young nation of Zimbabwe. Gukurahundi planted serious seeds of hegemony, tribalism, violation of rights, abuse of the citizenry by the state, marginalization, a culture of defending wrongs and a serious caste system. The people who must have had confidence in their Black government were left vulnerable, with a reduced resolve to fight for what is right. Those who fought in the Liberation War began to ask themselves if it was worth it. Some were now so war spent to the point of accepting the status quo.
In every struggle, regardless of how the people are vanquished, I am a strong believer that God preserves or raises a remnant. These are the battle hardened, strong spirited people who continue the fight after some have given up. Matebeleland has always had such people who do not mind losing everything including their lives in a quest to achieve a specific goal. Amongst the prominent Matebeleland voices post Mugabe's so-called Moment of Madness, was Sydney Malunga. If ever there is a man who stands tall for speaking truth to power in Zimbabwe, Malunga is that man. He took the people's struggles to parliament and fought for them fiercely. He gave the voiceless a voice. He asked the hard questions in Parliament where he had privileges and asked the same outside Parliament where he was as vulnerable like any of us. This he did regardless of the many evil things that he had gone through in the hands of the white man and worser things in the hands of the Zanu government. Eventually, the system that he fought, pounced on him and killed him proving that fighting for the poor and the marginalized is a crime punishable by a sudden, tragic and premature death.
The other towering figure in the fight for Matebeleland is the 'Lion of Nkayi', Welshman Hadane Mabhena. Mabhena spoke against all the major issues that bedevil Matebeleland from state sponsored tribalism, unfair distribution of resources and discrimination of locals in local opportunities. His fight earned him enemies even from his comrades from ZAPU. He ruffled feathers and spoke uncomfortable truths. He became an outcast for speaking for the region. The other person who also fought fiercely at some point is Joshua Malinga. Malinga served as the Mayor for Bulawayo at some point. He was unequivocal in the call against the marginalization of Matebeleland. These brave men amongst many others made sure that the plight of Matebeleland is known and the fight for her does not die down.
As some fought for Matebeleland at the national table, others continued fighting that she leaves the Zimbabwe table altogether and gets her own as a Sovereign State of Mthwakazi. The efforts of these brave cadres are commendable as George Mkhwananzi once put it, "to pretend Zimbabwe is one state is a dangerous hallucination". As some pursued Joshua Nkomo's unitary approach, which yielded little, it was noble to have others pursue Chief Khayisa Ndiweni's Mthwakazi approach as well. When all else fails, we will need to choose between total subjugation and an armed struggle to liberate ourselves from Zimbabwe. I am a firm believer in the Zimbabwe project but Zanu Pf daily squanders my optimism. I have resolved that if the Matebeleland question is not resolved by the next government which is not going to be Zanu, then we will have no choice but take up arms and deliver a country to our children as their heritage. The Mthwakazi remnant had the likes of Paul Siwela, George Mkhwananzi and now Mqondisi Moyo. All these efforts seek to solve the Matebeleland question.
I have long pondered on the Matebeleland question and what needs to be done. I feel Matebeleland must accept certain facts and calibrate efforts and operations within their context. We can't ignore certain issues in our fight for Matebeleland. One of the things that we must never ignore is that people in Matebeleland are very divided and there are very few things that unite us. The only thing that the people of Matebeleland seem to have in common is Highlanders. Unfortunately, we cannot reclaim our region using Highlanders only. Highlanders does not accord us a platform to strategize about the region. We meet for 90 minutes after which we celebrate, hug and merry make, that is if we won. If we lost, we curse everything that plights us, blame the Shona and we go back home emotionally wasted. No opportunity to discuss our real problems.
To think that we can unite our people using politics or a political movement is a joke in the current context. Politics by nature is divisive, we cannot use it as a starting point for uniting a people. As is, the electorate does not vote for Matebeleland Headquartered Parties. We can argue about why that is the case but we must accept that it is the reality on the ground. I strongly advocate for the establishment of social institutions as a starting point towards the uniting our people. We need a Matebeleland Workers Movement, a Matebeleland Students Union, Farmers Union, Lawyers Association, Doctors and Nurses Association, CSO Association, a Matebeleland Sports Fraternity and many Matebeleland Issue Specific Associations. The goal will be to make sure every son and daughter of Matebeleland belongs to a home platform where Matebeleland is discussed. How these will then feed to the national discourse can be worked on once everyone has found a home in the many pro Matebeleland platforms. We need Matebeleland Hospitals, Schools and a Matebeleland University built by our people and not government. We cannot seek to unite everyone under a political banner when there is nothing else that unites them.
We need to establish Matebeleland led Churches and Prophets (including fake ones). I don't think that it is normal to have only Shona Prophets on both true and fake sides. Our people are being Shona cultured in these churches with a few opting for a white culture. I attended two funerals on two separate occasions. In one occasion it was in Matopo at the burial of one distant maternal relative. The officiating 'Apostle' was a Shona chap who preached in Shona. I had to play the role of an interpreter cum translator. Our people had reclined and cowed in their different colors of the Zion garments. I confronted them and their response shook me to the bone. They said Shona lulimi lwesikhosini (royal language) and they said many died during Gukurahundi for saying they don't understand the language. The other time it was at Esigodini at the funeral of my wife's cousin. The chap preached in Shona regardless of the fact that we the bereaved were not Shona. Shona songs now dominate our funeral wakes. Churches are vehicles that also advance cultural values and norms. I have an AFM trained pastor friend of mine; he is now Shona through and through. I was shocked one time when a popular Bulawayo Prophet apologized for Gukurahundi during a Sunday service. What was more shocking is that our people flocked to the front to forgive the Men of the Clothe and his kinsmen. The prophet should have called the perpetrators to do the right thing. He had no mandate or any ground to apologize on behalf of the Zanu Government. Religion unchecked can seriously undermine our cause as a people.
One other fact that we must embrace is that there is no struggle without a financial muscle. We need to establish a strong entrepreneurial drive for our people. At the moment, what do our people have? Which businesses do they own? We need to pressure government to open Bulawayo Industries but we also need to develop financial streams outside government jobs. We need to start asking ourselves why most vending sites are in the hands of other people? Who owns car washes in our communities? Who runs tuckshops in our schools? Where do vegetables that we buy from the market come from? Who fixes cellphones and laptops in town? Who is the icecream man by the corner? Who is the money changer at Tredgold and Bootleggers? Who owns the pirate taxis, ama Honda Fit. They are establishing themselves here whilst we layitsha each other to South Africa! We must be awoke to the simple fact that daily we give money to businesses that do not support our cause. The fuel we buy, who do we buy it from? who owns the taxis from Mbundane, Cowdray Park etc? Who owns the mobile service provider from which we buy airtime and data bundles religiously? Who owns the bakery that sells bread to me? Where do eggs we buy come from? Who supplies Chicken Inn with the chickens? Where does the beef we buy come from? Bantu bakithi, are we saying there is nothing that we can do to own some of these things? We need a serious resolve to make money. We need the Nkomo strategy of pooling money to establish businesses. What is stopping us from buying buses to service our rural areas? Why are we failing even as families to put monies together and start businesses? Who do you pay tithe to? Where do your offrings go and whose oils do you buy? We must answer these questions honestly and then ask ourselves how all that benefits our cause as a people.
Some have cried foul over the Land Redistribution Program. Not surprising at all, what has Zanu ever done and we have not cried foul about? Our fathers cried foul the day Zanu was formed. My question for our people has always been whether or not we have exhausted the land in our rural areas. I believe we must own, occupy and utilize every inch of Matebeleland land. We must make it profitable. We can't blame others when they occupy land that is not owned. As a starting point, I urge all of us to go back to our rural homes, siyevusa amanxuwa abobaba. Where our fathers' homesteads are still in place, we need them basitshayele ihlahla and we build. That way our cause can be spoken about edibheni, elimeni and many other such platforms. Once we have land, however small, we can start developing projects. Sesingafuya, sibengabamnumzana abapheleleyo. I believe this could be where we start.
I avail myself to serve our people for such a cause…
By Mthulisi Gaja Masumbilka Hanana
Ezibhalela nje
Asixhumane sincokole +2637842 444 020 noma ku cogmin1@gmail.com
Source - Mthulisi Gaja Masumbilka Hanana
All articles and letters published on Bulawayo24 have been independently written by members of Bulawayo24's community. The views of users published on Bulawayo24 are therefore their own and do not necessarily represent the views of Bulawayo24. Bulawayo24 editors also reserve the right to edit or delete any and all comments received.