Opinion / Columnist
Gukurahundi commissions nothing but a waste of taxpayers money
20 Feb 2020 at 13:27hrs |
Views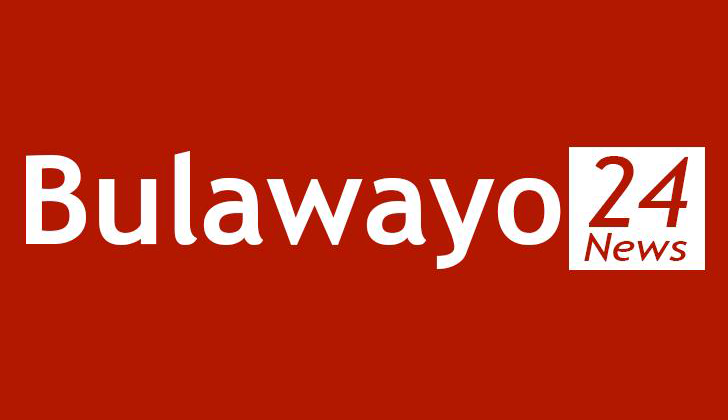 The meeting that took place between ZANU-PF president Emerson Dambudzo Mnangagwa , who is also the chief architect of the Matabeleland Gukurahundi Genocide and so called Matabeleland Civic Society (formerly Matabeleland Collective) as well as some questionable opposition parties last week at Bulawayo State House, is nothing but a ZANU-PF public relations and sensitization program meant to hoodwink the public nationally and internationally so that they believe that the coup government that calls itself "The new dispensation" is doing things differently and is genuine about engagement and re-engagements.
The truth of the matter is that these commissions and illegal bodies are nothing but a waste of taxpayers money. We need to understand the background of the so called new dispensation group's rise to power. This is a group of people mostly made up of those who started corruption some of them way before independence and they were motivated by their own crimes to flee and join the armed struggle. Some of them were petty thieves, while some were involved in armed robbery and so on, when the then Rhodesian police sort to arrest them they went to war it was a do or die situation for some of them. Many of those that were genuine politicians and fighters they remained true to the vision, agenda of the struggle, aims and objectives thereof, most of which died either poor or moderate while others are still alive today and feeling pitch of economic crisis like the majority of us.
While those who were never genuine, regrouped together towards independence as well as in the first years of independence they started finding each other till now as we all know birds of the same feather flocks together. This group have never been for the people or for the good of the nation. They don't have the interest of the nation but themselves. Hence they planned Gukurahundi genocide, created cartels and started engaging in all manner of corruption activities as early as the eighties up to this day. The list of their corrupt activities is publicly known, hence no need to list them all here, ranging from retaining power at all cost including killing people through different ways and systems tribal genocide included, Willowvale scandal, farm lootings, election rigging as well as coup among others is their flagship product.
So in 2017 when it was another do or die situation for them, considering that they were faced with the first scenario as in the sixties and seventies to either surrender themselves to the law, lose poor, their ill gotten wealth and prestige or they had to fight back. They chose to fight back, predictable so and the result was a coup that followed the 2018 disputed election, which wasn't free fair and credible that have led them to struggle to get legitimacy approval from local and abroad, hence the formation and funding of the above mentioned bodies.
It must be understood that ZANU-PF as the ruling party always have willing people to help it consciously or out of ignorance in some cases forcefully they acquire individuals, opposition parties and civic society outside of itself, to help them whenever their stronghold to power is threatened.
The so called unity accord, unbudgeted warvets payouts, land reform programme, global political agreement, new constitution that is only being implemented in part, Ariben Menashe, Dr Thabo Mbeki, few international organizations in UK and America advocating for the removal of sanctions, the SADC anti sanctions march, bringing in of Professor Jonathan Nathaniel Moyo, Professor Mthuli Ncube, etc. To ZANU-PF's rescue in different times and seasons is a well calculated move and a ZANU-PF strategy to stay in power. All the funny schemes created by government and sponsored using taxpayers money like Command agriculture, Basic Commodities Supply Side Intervention (BACOSSI), printing of bearers cheques, printing of money, Demaf, these and others were never meant to help the nation or anyone else outside themselves in their quest to stay in power and get more wealthy.
Back to the above mentioned bodies, nothing will come out of those bodies they will die a natural death like many others that have been used and dumped. We know that these will expire at the next election. Emerson Dambudzo Mnangagwa and his ZANU-PF government are not sincere about dealing with Gukurahundi Genocide, they are not sincere about Devolution of power, they are not sincere about electoral or any other reforms, they are not sincere about democracy or respecting the will of the people, they are not sincere about Matabeleland development or the betterment of people of Matabeleland.
National Peace and Reconciliation Commission (NPRC) will never do any conclusive program in it's life time it's a fallacy.
The march talked about so called Anti Corruption Commission will not successfully recover any loot and get any high profile politically connected individual prosecuted.
The presidential advisory council is made up of opportunistic individuals positioning themselves for further looting, same as the Matabeleland Civic Society grouping (formerly known as Matabeleland Collective) though the idea started well before it was hijacked, it is now nothing but a cash cow for some old and tired activists who are now singing for their super.
Polad is a group of mostly failed unknown insignificant people, unpopular individuals and briefcase political parties, in some cases hungry, angry, bitter individuals, these are individuals who makes up what is called Political Actors Dialogue today, some of them have never addressed even a single rally in their life time let alone putting a flier or a poster anywhere simple because they have nothing to say. We have to forgive these ones they are too weak to resist ZANU-PF let alone speak the truth to power, if ZANU-PF party has the capacity to mobilise the so called main opposition party the MDC, it's Leader the Late (may his soul rest in peace) Dr Morgan Tsvangirai into their coup and post coup rebranding scheme, what can Brain Muteki or Lovemore Maduku do? "Kungopinda chete"
Don't expect anything tangible from ZANU-PF and it's allies today and forever. The only reasonable solution is to do away with ZANU-PF.
*WE ARE DOOMED*
Source - Mr Mbonisi Gumbo
All articles and letters published on Bulawayo24 have been independently written by members of Bulawayo24's community. The views of users published on Bulawayo24 are therefore their own and do not necessarily represent the views of Bulawayo24. Bulawayo24 editors also reserve the right to edit or delete any and all comments received.