Opinion / Columnist
Land grab: Zimbabwe's euphoria
29 Feb 2020 at 07:34hrs |
Views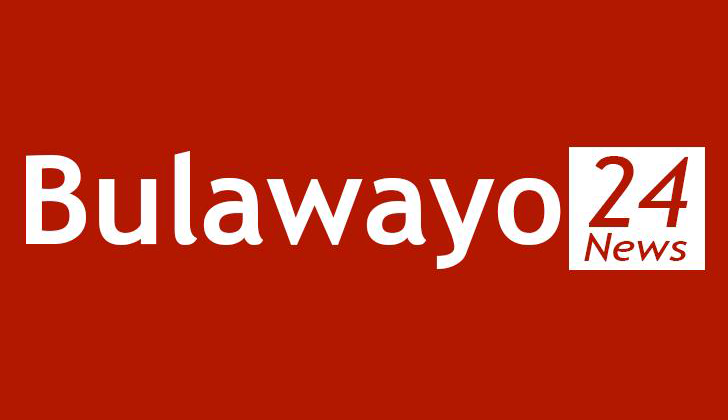 Many of us thought the introduction of land grabs from white owners was noble since most of our rich agricultural soils was within the possession of the whites - a minority group, against the black majority whose land had fallen on white settler regimes during Chimurenga 2 under which most part of our land was taken by the whites. However the move provided pathways that extricate production and industrial development for the ruling elite has used it on electioneering and vote buying to maintain hegemony on governance issues in the country as perceived enemies and the opposition lost opportunities to repossess farms. The distribution criteria was purely partisan, the vendetta was buying support from beneficiaries. To no surprise Zanu-pf has very significant support from resettlements.
Meanwhile the major talking point is on economic resuscitation since agriculture remains the mainstay. How does the turnaround strategy works under a dilapidated agriculture? What are the detriments of turnaround strategy? How do government extricate them? These are some of the major sticking points government must address before we start to reap from economic turnaround mechanization. Firstly, the land tenure act should be enacted if we are to attract robust producers. Government's 99 year leases are purely unacceptable - they are flimsy documents which are not bankable at all compared to title deeds issued by Ian Daglous Smith. Banks need something that provides assurance before they start to disburse a single cent otherwise consternations between the two shall remain unresolved. This suggests a continued suffocation of our entire economy at the negation of formidable agricultural sector like it was 3 decades back.
G40 cabal
Secondly, the ongoing crackdown on black farmers - apparatchiks of Mugabe (the G40 cabal) who have gone to exile after the military led Operation Restore Legacy is catastrophic. At present government has withdrawn offer letters for farms owned by Patrick Zhuwawo, Saviour Kasukuwere, Jonathan moyo and Kudzai Chipanga. Information at hand hints on intensification on repossessions of farms of other G40 members on the list. Former tourism minister Walter Mzembi, Mandi Chimene and others are set to loose theirs, according to state media reports.
Though government distances the repossessions from retribution, taking over the farms of now perceived enemies set wrong precedents on the country which is on course to recovery. It's important to note that foreign investors are watching with an eagle eye all the events unfolding, wether the environment is persuasive or repulsive depends on government approaches on laws governing the country. Do we respect our laws? Do we respect property rights? In a couple of years back we saw a number of whites flooding foreign embassies complaining about violence and looting on their properties under which valuable properties, farm equipment, companies and factories were violently taken. To date the evil has not vanished, Kasukuwere and others lost their farms, Why?
Indeed the motive behind takeover of farms belonging to G40 members soils every step government made on transformation. In actual fact, talking of a new Republic is futile and defective under such toxic laws.
The truth is so many farms owned by top government officials including the President are under utilised because most of them own hordes of farms at the expense of the poor who have no land hitherto. If common sense is given room to prevail, then the audit report by Justice Uchena must be made public as well be implemented. In it, we saw insurmmont corruption and land heist driven by Zanupf as most of the beneficiaries were party officials. How does it exonerates the President and the two vice President when the ruling party in its entirety is involved in all this mess. Simple reasoning tells us that the commission omitted naming the presidency for fear of nervousness from the dreadful security apparatus and their jobs, but in the absence of such fear, the whole Zanupf is rot and have a case to answer on dodgy land deals from commercial land to urban state land countrywide.
Which means repossessing G40 owned farms is a clear violation of our law, and is an embezzlement on its own right. Who is not aware of team Lacoste shenanigans to this day when we all know how it rose to power. The tussle for power in the late days of Mugabe was never a secret nor hidden, Mnangagwa disliked Saviour Kasukuwere and others who were close to the former first lady Grace Mugabe. Hence an excuse to the violent takeover will not serve purpose here. Government took the farms for political reasons.
Does it make sence that security of properties is only a preserve of those in power? Such euphoria will have ripple effects on our justice delivery system. Above all the state is creating a situation whereby those in power will refuse to smooth power transitions fearing to loose their properties. By either means it should be known that one day President Mnangagwa shall leave power so the laws he enacts will one day catch him out of power. The point here is parliament must craft laws for all the people of this county unlike laws that target certain people. Who knows Mugabe would one day be a victim of the same repressive laws he enacted for the opposition?
Is it for good the country?
Zanupf is a party which thrives on violence, killings and intimidation. So they are not worried about the future of this country. They're unafraid of what haunts the nation after their actions. We saw it for quite sometime now, the party has never reformed and will never intent to reform itself for the good of this country if the current temperament still exists - where people wanted to vote them out of power, they will never reform.
This culture is an elephant in our room. For now, talk of a better Zimbabwe today is untenable. In fact the people won't listen to that version because of the callous experience we gone through under Zanupf where we lost many loved ones including our properties, our jobs and hard earnings. So what will again stop them from taking back Jonathan Moyo's farm they violently took from a white farmer? He is punished for being loudmouth - exposing the rigging machine at Zec, people can say.
However, to some of us, Moyo's Excelgate is no surprise. Elections were rigged since the formation of a formidable opposition MDC. Who don't know how rigging takes place in Zimbabwe when the number of registered voters was surpassed by the number of voters at so many polling stations on the last elections? What explanations do we further need? Whether Moyo's Excelgate book unearthed the giant computer at Zec or not, we knew that the figures were computer generated. And the national command centre did the job. At provinces we voted nicely and counting was perfectly done, results disseminated safely to the national command centre where duplication and manipulation later took place. This was why the opposition 's chief elections officer Mr Morgan Komichi and team were not allowed entry to the counting and verification room. SIMPLE. What else do we need from Moyo's Excelgate.
This is to say Moyo's Excelgate gave us no hope or joy for a new Republic. He has done no harm to the current government because we all knew election rigging is in place in the country. Even the international community is well aware of it. We have sanctions, a doom economy, turbulent political environment and high poverty attributed to Zanupf maladministration, nepotism and kleptocracy. So the violent takeover of Moyo's farm will further harm our prospects of economic turnaround which will obviously harm the already poor population.
We are saying Moyo is an evil like other evils at Jongwe building, he deserve to be an evil farm owner like others. There's no wrong which can correct wrong things. Zanupf in collaboration with war veterans unleashed a violent takeover of white owned farms on reasons deemed to be pro-people but rather it stood to benefit politicians and a few big wigs as most of the war veterans are poor. No one seems to care for their welfare. They were used and dumped soon after the task was accomplished. Mugabe knew that physical confrontations with the people would further made them disliked by regional comrades because a lot of life would be lost, therefore he resorted to use of computers to rigging the elections in order to continue governing. He learnt it from Kenya where President Kenyatta's violent electoral victory tainted his legitimacy in 2007 elections. A national government of national unity was upon formed in Kenya when the regional leaders refused use of violence in the run up to polling day. Kenyatta later on dumped violence and resorted to computer manipulations. If we trace the Kenyan trend, we see the uniformity though a mere asymmetric approach may be detected. But do we applaud the evil way of doing things in Zimbabwe? Who stands to benefit or loose. These are the daunting questions at our desks.
Source - VaDhira Mhinhau
All articles and letters published on Bulawayo24 have been independently written by members of Bulawayo24's community. The views of users published on Bulawayo24 are therefore their own and do not necessarily represent the views of Bulawayo24. Bulawayo24 editors also reserve the right to edit or delete any and all comments received.