Opinion / Columnist
'Kamba is turning in his grave at heartbreaking oppression' - rubbish, never bothered him alive
02 Mar 2020 at 07:17hrs |
Views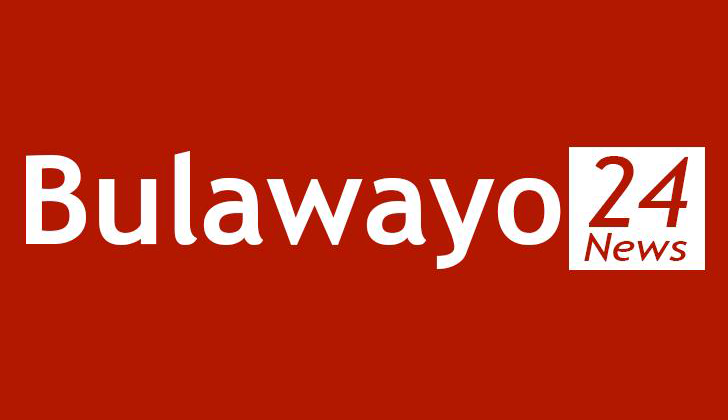 It was the Spanish-American writer and philosopher George Santayana who said, "Those who do not remember the past are condemned to repeat it!"
We, in Zimbabwe, have yet to sit down and learn from the last 40 years of corrupt and tyrannical Zanu PF dictatorship. And before we have even started, we are being bombarded by village idiots not only falsely claiming there is a material difference between the Zanu PF dictatorship under Mugabe to the same under Mnangagwa but worse still portray the former period as a golden age of unparalleled peace, justice, tranquility and economic prosperity!
"In just one year, the human rights environment has deteriorated to such an extent that it is heartbreaking for me.
"I am sure for Walter Kamba, had he been alive, he would see so much suffering and the hopes for Zimbabweans for a better future under a new government dashed," said Ms Navanethem Pillay in a recent Walter Kamba memorial lecture.
Whilst no one would deny the human rights situation in Zimbabwe is heartbreaking. Still, the present is situation is but a continuum of the past which, if the late Walter Kamba had been as conscientious and prudent as Ms Pillay is portraying him to be, would have been equally appalled. If he was appalled, he certainly did not show it much less do anything to stop it.
Indeed, as the chairperson of the Election Supervision Commission in post independent Zimbabwe and Vice Chancellor of the University of Zimbabwe Walter Kamba was placed in an opportune position to nip in the bud the curse of rigged elections. He chose to turned a blind eye to it all.
Even after the blatant vote rigging and near fatal shooting of an opposition candidate, Patrick Kombayi, in the 1990 elections all Kamba and his fellow commissioners ever did was write a report!
A report Mugabe ignored as he went on to pardon the two CIO operatives convicted of the attempted murder of Kombayi. The two were acting in the interest of the late Simon Mudenda, the Zanu PF candidate in that election. They never even spent one night in prison!
Ms Navanethem Pillay is a South African top lawyer and human rights defender and a former United Nations Human Rights Commissioner. She is no stranger to Zimbabwe and its culture of political violence. She visited Zimbabwe in her UN capacity in 2012 and commented on this very scourge of election violence.
"I was able to raise many areas of concern from a human rights point of view, such as nonrecurrence of violence that occurred in the last elections and what steps are being taken to protect ordinary people from such violence," Pillay said, following her meeting with Zimbabwe GNU leaders in May 2012.
She was warned that no meaningful reforms had been implemented and that time was fast running out! She did not listen and instead produced a wishy-washy report suggest everything was fine and the next elections would be free, fair and credible. All nonsense as we now know!
"In every facet of life, deterioration of civil and political and economic social and cultural rights has reached crisis proportions," Ms Pillay told her Walter Kamba lecture audience.
As if to suggest during Mugabe's day, when she was here last, things had never ever "reach crisis proportions"!
Trying to compare Mugabe's Zimbabwe to what the country asunder Mnangagwa is just as futile as comparing a cobra and a black mamba - these are deadly snakes, there is no such thing as being better off being bitten by one and not the other!
For your own information, Ms Pillay, the late Walter Kamba was just one of the many Zimbabwean professionals who have compromised their professional ethics and self-respect for thirty pieces of silver.
He knew that Zanu PF was a party of corrupt, incompetent, vote rigging and murderous thugs, he knew the regime appointed him to spruce up its tarnished image. He accepted the cushy job and pinched his nose. Of course, Kamba is a sell-out and he knew it himself.
When Kamba finally stepped down as Vice Chancellor of UZ, he complained of "interfering hands in the running of the University". He did not have to say it himself because everyone was saying it to themselves "And throughout your tenure as VC, you have done nothing to stop those interfering hands!"
To be fair Walter Kamba was not the only sell-out Zimbabwean professional; both Mugabe and Mnangagwa have had little trouble recruiting professionals to spruce up the image of the party and government. There is Professor Jonathan Moyo, Professor Mthuli Ncube, Tendai Biti and his MDC friends, Minister Kirsty Coventry, etc., etc.
Hacking off the 37 Mugabe years; sanitised them as having been better than the last 3 Mnangagwa years; will help us forget and forgive Mugabe. But if we are to learn all the important lessons from the Zanu PF dictatorship, then discard the Mugabe years; they are not just the Genesis of the dictatorship but the Old Testament!
"Kakangamwira Mugabe, kukanganwa chezuro nehope!" (To forgive and forget Mugabe is to forget yesterday's trials and tribulations with night's sleep!) as one would say in Shona.
We in Zimbabwe must remember Robert Mugabe as a corrupt, incompetent, vote rigging and murderous tyrant. Mnangagwa was his pupil who learnt well from the dictator and has taken over from where he left off. As for Walter Kamba, he was just one of the many sell-out Zimbabwean professionals; we have the great misfortune of having many, dead and alive.
The true purpose of history is to teach us the lessons of the past. Those who speak kindly of the dead to the point of falsifying the past are therefore doing a great disservice to the nation and the living by denying the living the opportunity to learn from the past. Falsifying the historic facts for no end and purpose as the dead are dead and gain nothing from good name spoken in truth or falsehood.
Source - zimbabwelight.blogspot.com
All articles and letters published on Bulawayo24 have been independently written by members of Bulawayo24's community. The views of users published on Bulawayo24 are therefore their own and do not necessarily represent the views of Bulawayo24. Bulawayo24 editors also reserve the right to edit or delete any and all comments received.