Opinion / Columnist
The pupil who survived the dreaded Selous Scouts raid
02 Mar 2020 at 08:50hrs |
Views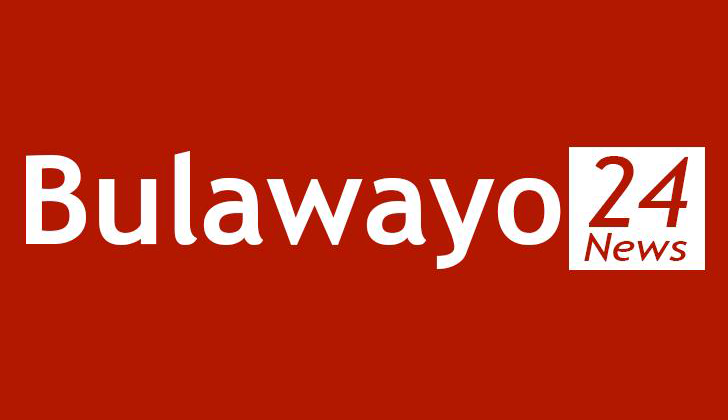 ON 9 August 1976 a column of 84 Rhodesian Selous Scouts led by Captain Rob Warracker attacked Nyadzonya Camp in Mozambique, a facility that was populated mainly by non-militants and massacred over 1 000 Zimbabweans among them defenceless women and children. Among the survivors on that sad day in the country's armed struggle journey are now Cabinet Ministers Cdes Oppah Muchinguri-Kashiri and Monica Mutsvangwa.
Last week our Assistant Editor Mkhululi Sibanda (MS) traced one of the survivors of the Nyadzonya massacre, now Retired Major Wurayai Levis Masimbi pseudo name Simbi Dzewondo and today he begins the interview by giving an account of how he left school to go and join the armed struggle. Rtd Maj Masimbi was to later on undergo military training and subsequently deployed to the Zanla operational area code named Gaza Province that covered parts of Masvingo and Matabeleland South provinces. Below are excerpts of the interview.
MS: May we start by you giving us a background of yourself. Who is Retired Major Masimbi? Where were your born and so on?
Rtd Maj Masimbi: I was born on 22 December 1954 in Bikita District of Masvingo in the Dewure Ranch. My father stayed there. I am told that when I was a toddler I became seriously ill and at one point people had to gather in one of our huts expecting the worst, but I managed to pull through. Then for my education I did not immediately go to school when the time came because of the economic situation my family was in. We did not have much in terms of cattle, sheep and goats, so my father could not afford to send me to school. I then found myself working for a Marikopo family, herding their cattle and I was not that old. Then in 1966 when I was fairly grown up, I approached my father and asked him whether I could go to school and permission was granted, so in 1967 I found myself enrolling for Sub-A when I was more than 12 years old at Gudo Primary School. So, during that year I went to Gudo with my younger brother, Christopher. Then in 1969 there was a change of the education system with the introduction of grades as the system moved away from standards. I then moved to Mutikizizi for Grade Four and Five. I later on proceeded to Mazungununu Primary School, which was 60km away where I completed Grade Seven with flying colours. There I had been staying with my teacher, a Mr Mlambo. After Grade Seven I showed my father what I had achieved and I indicated to him that I wanted to continue, but he said he could not afford. I then suggested that I could join the police force as Grade Seven was a basic qualification one could use to join the force then.
MS: How did he take it?
Rtd Maj Masimbi: He flatly refused and said he did not want his children to work for the Rhodesian government. He said he could not entertain the idea of having me working for Ian Smith. My father was politically conscious having come across nationalists like Joshua Nkomo and others. However, as fate would have it I moved to Jerse Tea Estate down there in Chipinge District, Manicaland Province, which was right at the border with Mozambique. At Jerse I was joined by my younger brother, Christopher. In the morning we would be working in the tea fields, plucking tea and then later on attending classes. We managed to continue with our education, we did Form One and Two without any incident, but when it came to Form Three I failed to cross over.
MS: What was the reason for that?
Rtd Maj Masimbi: The winds of the revolutionary spirit had started sweeping through the school, that intractable type of spirit had engulfed the school. Then on 15 July 1975 I could not resist the pressure of the revolutionary spirit and at around 4am, the 10 of us moved across the border to join ma camaraderie as Mozambican soldiers were referred to.
MS: Was it not difficult to cross into Mozambique?
Rtd Maj Masimbi: Not at all, from where we used to stay at the estate, the distance was just less than a kilometre, in fact we used to see the Mozambican soldiers just across the border. When we got to the ma camaraderie they asked us what we were doing and in response we said we wanted weapons, which we could use to fight the Ian Smith regime and remove it from power. From there the Mozambican soldiers took us to Machazi and by that time I think it could have been between 3 and 4pm. It was at Machazi that we met a sizeable number of people, recruits to be specific who had also crossed into Mozambique. Also there was Mandebvu, a heavily bearded man. Machazi was between 60 and 70km from the border. Those reading should be wondering where my younger brother, Christopher was when the situation was moving so fast like this. What I had done is that when I left I had emphasised to him that he should take all our belongings back home in Bikita District. However, that was not to be as when word reached the Rhodesian security forces that some pupils had left the school to join the armed struggle, the Rhodesians in a show of cowardice and panic raided the school and beat the lights out of everybody there. So after that incident, Christopher decided against the idea of going home in Bikita and instead moved along with the revolutionary spirit and crossed into Mozambique as well. So I was surprised to see him being part of the recruits, a few hours after we had bid each other goodbye. With Christopher joining it was a little bit worrying as there was that belief then that it was sort of taboo to have people from the same family going to the war. However, at that stage there was no going back, we had to accept the situation as it was.
MS: Then take us through your first days as a recruit.
Rtd Maj Masimbi: The situation was very, very difficult, in fact unbearable. The numbers kept on swelling and getting food became a problem. So maybe we would have one meal a day and to supplement that, the comrades would go to the bush to look for anything that they could eat. Facing such a situation some comrades and I decided to leave Machazi and proceed to another camp 150km away, Masengere. However, we were intercepted by the Mozambican security forces and brought back. Then word about our situation could have got to the late former President Robert Gabriel Mugabe. He was in Tete enroute to Beira and he came down to Machazi, he was in the company of Cdes Tsana and Bombadier. He understood and acknowledged our situation as we expressed to him that we were itching for military training as we were in Mozambique not for the sake of being in Mozambique, but to fight the Smith regime. Mugabe gave assurance that things would be put into motion and true to his word after a week we were moved to Masengere. From Masengere we were moved again and this time to Nyadzonya, which was a refugee camp. The camp derived its name from the nearby Nyadzonya River, a tributary of Pungwe. To our utter surprise the place was teeming with people, they could have been between 67 000 and 70 000 there.
– To be continued next week with Rtd Maj Masimbi giving an account of how he survived the Nyadzonya bombing.
Source - sundaynews
All articles and letters published on Bulawayo24 have been independently written by members of Bulawayo24's community. The views of users published on Bulawayo24 are therefore their own and do not necessarily represent the views of Bulawayo24. Bulawayo24 editors also reserve the right to edit or delete any and all comments received.