Opinion / Columnist
Inviting hyenas to a sheep's party
08 Mar 2020 at 08:17hrs |
Views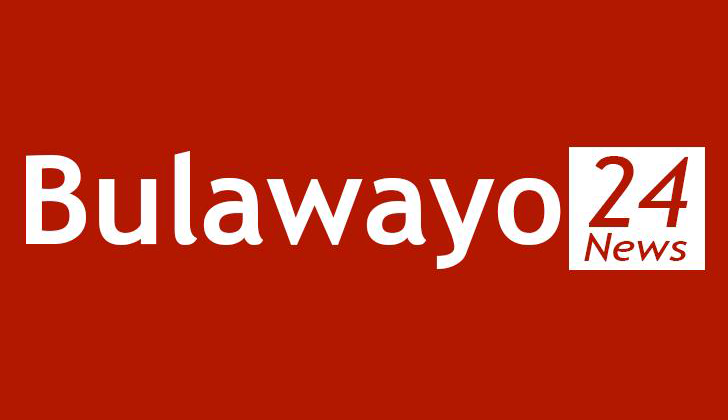 Someone somewhere in Zimbabwe is currently praying incessantly that the plague that is coronavirus somehow finds its way into the country in order for the envisaged resultant fatalities to eloquently prove their long-held belief that our health care system is in shambles.
And, to them, nothing can prove this point more eloquently and forcefully than the optics of men or women in hazmat suits hovering over body bags of their fellow kinsmen — never mind that the unfortunate victims could be their dearly beloved.
You can also be sure that someone somewhere in this teapot-shaped republic is ceaselessly praying for the current rains to give way to a scorching sun that would ultimately douse prospects for a decent harvest, as the subsequent food and power shortages would emphatically prove that Government is incapable of feeding its own people and supplying them with power.
As true as the Pope is Christian, you can also bet your last bond coin that someone somewhere is praying for this treasured country of ours to explode into a bloodletting violent cataclysm that would somehow destroy their perceived enemies and leave them to gloat happily ever after.
They also would want sanctions against Harare to continue indefinitely so that the resultant economic morass can be used as fodder to interminably accuse the national leadership of economic mismanagement and failure.
Sadly, for some among us, violence, death, calamity, failure and misfortune have perceivably become a convenient scaffolding and ladder to both political success and acclaim.
This cynicism and weird sense of fatalism — either born out of crass naiveté or abject stupidity — unfortunately works against the country's progressive nation-building project.
It is pure witchcraft!
As Bishop Lazi always says, nothing good can come out of something bad.
Violence does not beget peace, but more violence; and ill will does not engender good will.
By implication, goodwill cannot be expected from men and women of ill will.
You simply cannot expect those who preach violence to be putative future leaders who value peace.
Human beings can be better judged by whatever they think, say or do — everything else is inconsequential.
Matthew 15:18-20 drives the point home: "But what comes out of the mouth proceeds from the heart, and this defiles a person. For out of the heart come evil thoughts, murder, adultery, sexual immorality, theft, false witness, slander. These are what defiles a person. But to eat with unwashed hands does not defile anyone."
Proverbs 15: 26 also adds: "The thoughts of the wicked are an abomination to the Lord, but gracious words are pure."
Swirling Vultures
This is why for Bishop Lazi the yobs that barricaded roads, stoned cars and a Zupco bus in Chitungwiza last week cannot be a force for good.
You cannot make the situation worse in order to make it better.
But it is not fortuitous that these micro-demonstrations — which are being choreographed as a microcosm of an already ill-fated planned broader "popcorn revolution" — happened near St Mary's in Chitungwiza.
It is also not fortuitous that St Mary's is home to the pseudo-militant and voluble politician, Job "Wiwa" Sikhala.
Yes, that chap who infamously sealed his place in comical immortality in October last year by improbably trying to fit his bulbous body in a hideous seemingly hand-made three-piece suit. Kikikiki.
You see, the story of those ineffectual and innocuous demos has not been told fully as yet.
It is mainly because we listen but do not hear and we look but do not see.
Actually, they have more to do with the internal political dynamics and power play in the MDC-A than they are a protest against the current economic challenges.
Unfortunately, those yobs, who are conveniently used as cannon fodder, will never know.
As they always say, being stupid is the same as being dead — you will never know it.
What we are beginning to see is a contestation for the leadership of the MDC-A.
There are comrades in the MDC-A that are angling to wrest the levers of opposition political power from the young Nelson Chamisa, who, despite the meaningless charms of his oft-recycled rhyming speeches, is viewed as powerless, directionless and spineless.
His mea culpa on February 17 this year through which he seemingly admitted to his leadership shortcomings also did not help matters.
"People want to be in the street as early as yesterday to have the situation resolved.
"They look forward to the political leadership to resolve the crisis, which is not happening. But what I want to assure people is that change will come and it is not far. This situation is not sustainable, it cannot subsist for a long time," he said.
This is important for context.
Many people seem to have forgotten that August 15 meeting last year when US Ambassador to Zimbabwe Brian Nichols and his wife had to leave their luxurious and commodious home for a "casual social meeting" at Wiwa's dingy Chitungwiza home.
The unguarded, unhinged and obsequious Sikhala did not miss the opportunity to tell his gracious visitors that he stood in good stead to replace Chamisa, whom he accused of "cowardice".
In his considered view, he and Tendai Biti were brave enough to provide leadership for the radarless opposition.
And there is an equally ambitious Douglas Mwonzora, who was rudely rapped by his successor, MDC-A secretary-general Charlton Hwende, last week for making comments on behalf of the party.
Wise men usually say people must always be wary of quiet man like Mwonzora, because while others speak, they watch; while others act, they plan; and when others rest, they strike.
One big strategic blunder Chamisa made, which is now beginning to haunt him, was to re-invite MDC ambitious rebels such Biti, Sikhala and Welshman Ncube to the party in order to give him political gravitas in his fight against Thokozani Khupe.
For the Bishop, this is akin to inviting hyenas to a sheep's party.
If these chaps, who are known to nurse vaulting political ambitions, acrimoniously rebelled against Morgan Tsvangirai — the master — what would they do to Chamisa, his student? Kikikiki.
Maturity
Well, this is what youthful exuberance brings.
Bishop Lazi told you last week that it is not a mere coincidence that the leadership contest for the powerful job in the world — the presidency of the US — is between a 73-year-old Donald Trump, the incumbent; a 78-year-old Bernie Sanders and a 77-year-old Joe Biden.
Do you think there are no youths in the US? Hmmm?
Maturity is an invaluable asset.
The Bishop sorely learnt this lesson from a very young age in the village.
For example, during the cropping season, the youngest of the bunch always had the unfashionable and colourless task of leading the animals by the rope halter, while those who were relatively older would enjoy the razzmatazz of sonorously cracking the whip.
And it was the most mature of the lot who was charged with navigating the plough.
These are simple life-lessons that obviously eluded the young Chamisa.
Well, now he has to sleep with one eye open for vultures and hyenas are on the prowl.
Bishop out!
Source - sundamail
All articles and letters published on Bulawayo24 have been independently written by members of Bulawayo24's community. The views of users published on Bulawayo24 are therefore their own and do not necessarily represent the views of Bulawayo24. Bulawayo24 editors also reserve the right to edit or delete any and all comments received.