Opinion / Columnist
Selous Scouts were led to Nyadzonya by sellout Nyati
08 Mar 2020 at 08:24hrs |
Views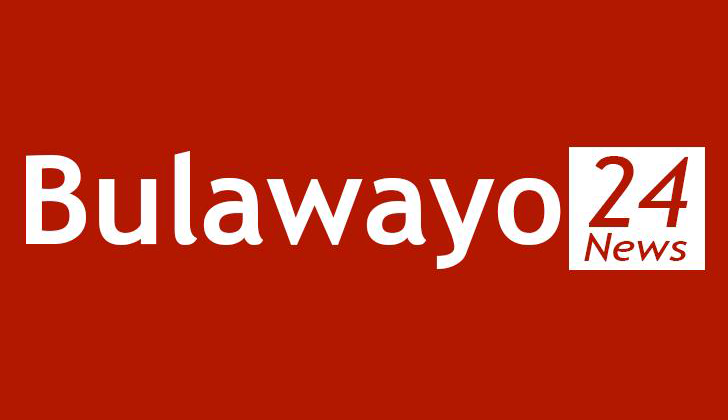 WE continue our interview with Retired Major Wurayai Levis Masimbi pseudonym Simbi Dzewondo who on 9 August 1976 was one of the survivors of a callous raid by a column of 84 Rhodesian Selous Scouts led by Captain Rob Warracker, which attacked Nyadzonya Camp in Mozambique, a facility that was populated by liberation fighters. More than 1 000 Zimbabweans among them women and children died in that incident, which has been described as murderous act by the Rhodesian security forces as they went on a killing spree of people set to undergo training. Among the survivors on that sad day in the country's armed struggle journey are now Cabinet Ministers Cdes Oppah Muchinguri-Kashiri and Monica Mutsvangwa. Last week, Rtd Maj Masimbi told our Assistant Editor Mkhululi Sibanda (MS) how he joined the armed struggle by giving an account of how he left school to go and join the war in neighbouring Mozambique. Rtd Maj Masimbi was to later on undergo military training and subsequently deployed to the Zanla operational area code named Gaza Province that covered parts of Masvingo and Matabeleland South provinces. He operated in the Chikombedzi area where he was a platoon commissar. Today Rtd Maj Masimbi gives an account on the attack of Nyadzonya. Below are excerpts of the interview.
MS: Rtd Maj Masimbi may you take us through from your time when you moved from Masengere Camp to Nyadzonya until the time the camp was attacked by the Selous Scouts.
Rtd Maj Masimbi: At Masengere vehicles were brought in and we were taken to Nyadzonya and I think you have heard about it, I mean Nyadzonya Camp. When we arrived there, I was surprised to see so many people. They could have been between 65 000 and 70 000 living in grass thatched barracks. So we stayed there until we were attacked by Selous Scouts who were led to the camp by Nyati. Have you heard of Nyati?
MS: Morris, yes I have heard of him.
Rtd Maj Masimbi: I understand Morris Nyati had been involved in some issues that called for disciplinary action to be taken against him. You know we had no jail to put those who had been caught doing some misconduct, so jail during the war was a sjambok. I think he was beaten up by some comrades there at Nyadzonya as a disciplinary enforcement measure and that infuriated him. So he was sent back to the front for operations, that is when he turned against the struggle, he became a turned guerilla. He then decided to take revenge against fellow Zimbabweans who at that time were unarmed.
After we had almost forgotten about him he then led the Selous Scouts straight to Nyadzonya for that massacre. You know what used to happen is that everybody was itching to go for training so that they could take up arms and go to the battle field. But we could not all go at the same time for training because of the large numbers as a lot of logistical issues had to be taken into consideration. So whenever vehicles got into Nyadzonya everybody would jump with the hope that they would be the first to be taken for training, so it became a tradition sort of that the sound of a vehicle meant that the camp was either receiving food supplies or it was the time for the collection of recruits to go for military training. So, the sound of a vehicle excited the comrades so to speak. So Nyati was aware of this and planned his game with the Rhodesian security forces well. So the attack was executed on a Zanu Day, Nyati knew that when he and his Selous Scouts masters arrived at the camp and they blew a whistle everyone would converge on the parade square. On that fateful day Nyati and the Selous Scouts did exactly that after arriving in military vehicles painted in the colours of the Mozambican Defence Forces. So when the Rhodesian security forces vehicles drove into the camp, comrades actually jumped up thinking that time for going to the training had come. They blew a whistle and all the comrades rushed to the parade square, that entailed a huge number of people dying. That was because the comrades swarmed and remember that if you are in a group it is easier to kill people. We were shocked to hear the sound of guns, but at the same time we were lucky because we had received preparatory military training where we were using wooden rifles, that was a very good advantage for us. We could crawl and roll, but the stampede was too much. However, the river, Nyadzonya, which the camp derived its name from was stretching from the west to the east, and made things worse as it became a big obstacle for the comrades as they tried to run away from the guns of the Rhodesian forces which were spitting fire. The river contributed to the death of many comrades as those who could not swim drowned.
MS: As for you Major when all this unfortunate incident was unfolding where were you, I mean when the whistle was blown did you rush to the parade square as well?
Rtd Maj Masimbi: When the incident started unfolding, I was actually teaching abantwana, the youngsters about the Zanu Day. We did not rush to the parade square as such but we were moving towards it and when the guns were fired we were close by and we had to quickly take positions to secure our lives. I was among those who started rolling out of the camp towards the river. Fortunately, I managed to swim across. The Rhodesians were callous as they also went on the rampage destroying all the buildings, setting fire and even our hospital where there were sick people. People were burnt alive as all the structures at the camp were razed to the ground. Comrades were sick from various diseases, there was the troublesome matekenya, a disease that was caused by insects that were biting people, especially legs. Those who had also fallen down during the stampede the Rhodesians killed them by driving over them, such scenes were very terrible. After managing to escape the bullets of the enemy forces we had to walk the whole night. After that we were taken to Masengere Camp and then Chimoi. It was at Chimoi that I got real military training under Chibhaza and his set of instructors. I should add that the Rhodesian security forces had very easy access to Nyadzonya because we had few comrades who were armed there. It was a purely refugee camp but in the cruel minds of the Rhodesians it had to be attacked as it was viewed as a breeding ground for terrorists as they used to call us, the freedom fighters.
MS: Take us through your military training at Chimoi.
Rtd Maj Masimbi: I did my training at Chimoi for six months, which was basically infantry where we were taught guerilla tactics, weapons such as AK-47s, grenades and so on. The training was rigorous as it prepared one for life as fighter on the battlefield. After finishing the guerilla warfare training I was one of the newly trained guerillas who were seconded to go to the Herbert Chitepo School Ideology for commissariat. Our training in commissariat was headed by Munetsi whose real name I never managed to get. At the Herbert Chitepo College I was in the same class with the current Chairman of the Zimbabwe National Liberation War Veterans Association, Chris Mutsvangwa and other comrades such as Shingirirai and George Kashiri.
MS: How long was the commissariat course?
Rtd Maj Masimbi: We were there for six months after which I was deployed to Xai Xai where I was one of comrades who were responsible for giving political orientation to the new recruits. I was at Xai Xai for five months before I was eventually deployed to the front. My area of operation was the Gaza Province, which covered parts of Masvingo and Matabeleland South Provinces.
– To be continued next week with Rtd Maj Masimbi talking about what he saw on the battlefield.
Source - sundaynews
All articles and letters published on Bulawayo24 have been independently written by members of Bulawayo24's community. The views of users published on Bulawayo24 are therefore their own and do not necessarily represent the views of Bulawayo24. Bulawayo24 editors also reserve the right to edit or delete any and all comments received.