Opinion / Columnist
New settlements turn into squatter camps
18 Mar 2020 at 06:40hrs |
Views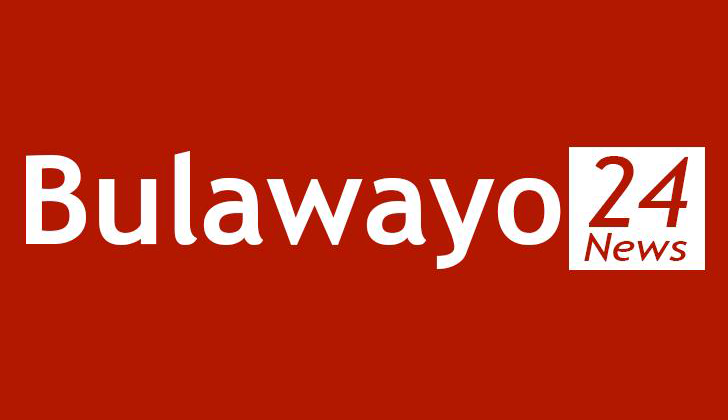 Michael has to wash cars along George Silundika Street in Bulawayo so that his wife, Luba, and their 10-month-old daughter do not go to bed hungry. Besides the food he has to budget for on the $25 he gets for each car he washes; Michael also has to factor in transport money so that he can get into town to wash more cars the following day.
But greater than his feeding and transport woes is the agony of figuring out where to put his head down to rest every night. He has since resorted to a small wooden shack built on a residential stand where a house is under construction in Mahatshula North suburb.
The cabin has no windows and flooring is a luxury but all he needs is a roof and a door to protect his family from unfriendly elements.
"That's my house over there," says Michael, singling out his shack.
An uncompleted house in Luveve suburb in Bulawayo where a family lives without paying rent "That small wooden house over there; with a door that's open. That's where I live," he continues. There is no safe drinking water, ablution facility, electricity or adequate ventilation.
It is no mansion but he is peaceful knowing that his family has a place to call home. He has an arrangement with the owner of the property to guard the property in exchange for the cabin.
"The owner of the stand presented an opportunity which I took because I can't afford rentals. I'm unemployed and have to wash cars to earn a living. The money I get from washing cars is what I use to buy food and other things for my family. It also covers my transport costs. Things are now so expensive, it's hard to get by on my small income. I can't even dream of buying or building my own house," he said.
He said his wife sells low cost cane spirits to augment his earnings. Michael has become accustomed to the discomfort of his living conditions. Actually, he does not view them as discomforts anymore. He also does not realise the implications of his living arrangement on the environment.
"We use firewood to cook and ask for water from our neighbours. Sometimes we get water from burst water pipes that the (Bulawayo City) Council would not have attended to. When we're desperate for water, we buy it for R5 per bucket from our neighbours," said Michael in a loud, husky tone.
He said they relieve themselves in a nearby bush and use a bucket at night, which they empty every morning.
"We keep the door open for as long as possible to ventilate the room but I'm not worried about all that. I just need a place to live," he said.
Zimbabwe is a signatory to the Sustainable Development Goals (SDGs) agenda which was adopted by the United Nations on September 15, 2015. The new global agenda presents a much wider framework in that it incorporates a specific and unique goal to address the challenges of cities and urban population.
The need to put more energy on this goal comes from the observation that the growth of cities in Africa has been happening with increased social and economic challenges faced by the urban population and Zimbabwe is not an exception.
SDG 11 speaks about the need to ensure that cities and human settlements are inclusive, safe, resilient and sustainable between 2015 and 2030.
"Abanye bami sebebaleka bathi sebebotshelwa ukutheza inkuni (They're running away because they think they'll be arrested for chopping down trees)," said Ms Sithokozile Dube of Cowdray Park suburb.
Similar to Michael, Ms Dube lives in make-shift accommodation she has to share with her three grandchildren.
"This is all I can afford at the moment. I pay $200 for this room. It's too much considering that I still have to feed my grandchildren and pay their school fees," she said, trying hard to keep the load of firewood on her head balanced.
Ms Dube has to regularly find alternative sources of water for laundry and watering her small vegetable garden in order to keep her water bill in check.
The unavailability of clean running water due to water shedding presents a health risk as she and her grandchildren are packed like sardines in their room, with not enough space to observe hygienic practices. Her security is also compromised as the property has no gate or perimeter wall.
"Just the other day, thieves got away with a television, mobile phones, a decoder and some clothes from my neighbour's house. Bayatshontsha abantu (Thieves are always on the move)," said Ms Dube.
A woman prepares a meal at an unfinished house in Mahatshula North suburb in Bulawayo In Luveve suburb, Ms Precious Tshuma and her family live in a house that is still under construction.
"The owner of this house lives in Nkulumane suburb. I'm just here to guard the property so that building material is not stolen," said Ms Tshuma as she kept a close eye on her daughter who was playing a few metres away.
She continued: "We don't have electricity yet so we use firewood for cooking. There's a tap outside so we have clean drinking water but the flushing systems have not yet been fixed. We just relieve ourselves in the bush. As you can see, there's a lot of bush space over there."
Ms Tshuma said the owner of the property brings them firewood every now and again.
"There's nothing else I can do about my living situation because my husband and I can't afford rentals. It's a win-win state of affairs. We look after the property and get a roof over our heads in return even though the house is not yet finished," she said, insisting that the house was safe and habitable.
The doors that lead to the outside of the house had not yet been fitted.
"The only door that has been fitted currently is the bedroom door. We just lock it and sleep. That's the only room we use," she said.
Although the roofing had been completed, the house did not have windows and other fittings including doors which would assist in shielding the family from the elements and thieves.
Because they use only one room in the house, Ms Tshuma said they often got requests from commercial sex workers asking to use the other rooms as a base for their business.
"We've never said no. We allow them to do their business here as long as they don't disturb our sleep. They give us a little tip in the morning when they're done," she said.
In most new settlements, housing clearly has a negative impact on the environment.
With many boreholes also being drilled in the new residential areas which do not get water supplies from council, the water table is being compromised each day.
Sanitation issues also arise as most people building in these areas use septic tanks and Blair toilets, and even open defecation, a hazard on its own. The provision of housing for the low-income group has been a major problem in many countries and the developing world has been hard hit.
This has been the chief cause of the burgeoning slum settlements in cities of the globe where an estimated one billion people live in slum areas.
The key to the housing problem lies in the opening up of stakeholders' participation in the provision of housing, where government, non-governmental organisations, multilateral agencies and the community can play a critical role.
Critical in the whole process is the involvement of the urban poor in the provision of housing for the poor, where they are critical actors in defining housing programmes that best suit them.
Source - chronicle
All articles and letters published on Bulawayo24 have been independently written by members of Bulawayo24's community. The views of users published on Bulawayo24 are therefore their own and do not necessarily represent the views of Bulawayo24. Bulawayo24 editors also reserve the right to edit or delete any and all comments received.