Opinion / Columnist
When democrats discover despotism as a cure
29 Mar 2020 at 07:27hrs |
Views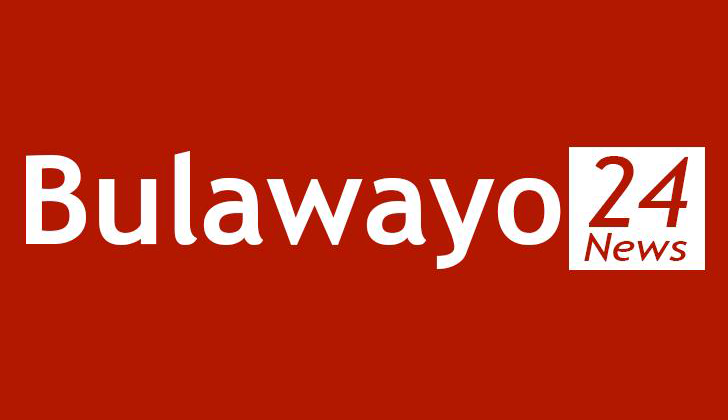 MOST often, in times of crisis, it seems no one remembers to secure the asylum, from which looneys - fools, nutters, ignoramuses and the downright stupid - always escape.
If only they spent their time barking at the moon in their newly found freedom, no one would care to notice, but they always unfailingly insert themselves in weighty matters and succeed in making them trivial, which is tragic, especially in times when wisdom is sought the most. During Bishop Lazi's time, hoary village elders wouldn't suffer fools and they systematically and programmatically devised ways to ensure that at times when great minds and preponderant ideas were needed, this lot wouldn't be the proverbial fly in the ointment.
So they made sure that they would be so occupied by trivial stuff that they could not contaminate or infect the village with their stupidity — talk of quarantining by another name.
And there was, and still is, a time-honoured method to keep them occupied: task them with skinning an animal that would provide relish for the gathered sages.
To make the assigned duty needfully inordinate, the condemned lot would be made to assist in delicately preparing the innards of the animal — invariably a goat — into wrapped succulent pieces called zvinyenze.
Dear reader, inasmuch as this dish is insanely delicious, the process of making it, which meant elaborately wrapping the goat's intestines around carefully diced pieces of tripe, was maddeningly tedious. Well, this worked miracles.
By the time the "quarantined" posse would be through with sanitising their hands after the inherently dirty business of processing the offals, the village elders would have dispensed with and ruminated on weighty village matters.
The only time the two groups would unite was when they joined in bingeing on the village brew, which served as a cocktail to celebrate progressive decisions that would have been made.
So, the next time elders ask you to go and skin the goat during village meetings, you should think again.
Global Village
However, we are told that times have changed and we are now living in a global village, where wise man and lunatics are indistinguishable.
It gets worse: even mad men now own mobile phones and can easily publish and broadcast their nonsense to the world through the internet.
They call it net neutrality.
Back in the day, we knew that information was hierarchically assessed, winnowed and sieved before being put out to the consuming public.
Essentially, this guaranteed the integrity of the information. But now, every Tom, Dick and Harriet has the incredible power of sharing their views — however doughy — to the world, and all they need is a smartphone and a data bundle.
They call it citizen journalism. How unfortunate!
Argh!!! Well, maybe the Bishop is just old-fashioned. But at a time when humanity is facing probably the greatest existential threat of the modern age — the coronavirus pandemic — you would think that sanity or good counsel would prevail.
Alas, what we now have are multiple crises compounded by misinformation and disinformation, which have mutated into another pandemic.
Unfortunately, in this technological age, the twin pandemics of misinformation and disinformation travel at a supersonic speed than the feet-dragging truth.
You should have seen how multitudes of our people were munching on garlic, ginger and lemons after a genius circulated a message on WhatsApp that these "prescriptions" could neutralise the pandemic.
There are other geniuses who are using specious information and falsehoods to also actively manufacture public outrage for cheap political point-scoring.
Bishop weeps!!!
It is a lesson painfully learnt: these geniuses should be securely locked up either in asylums or behind bars. Nxa!!!
A New World
As Bishop Lazarus told you last week, the outbreak of the coronavirus, its fallout and result consequences are an epoch-marker.
After resolution of this virulent and present existential threat, the world — both its politics and economics — will never be the same again.
In Isaiah 43:18-21, God says: "Forget the former things; do not dwell on the past. See, I am doing a new thing! Now it springs up; do you not perceive it? I am making a way in the wilderness and streams in the wasteland, to give drink to my people, my chosen, the people I formed for myself that they may proclaim my praise."
Folks, a new world is in the making.
Covid-19, as with other communicable diseases, has shown how the world is inextricably linked, both in success and grief.
The sanctions you impose on one part of the world today will come back to haunt you tomorrow. Imagine how this pathogen has reached every corner of the Earth and managed to make a round trip back to China within three months.
But I digress. What is currently unfolding before us is a seismic shift in the global political psyche.
When images of Chinese authorities literally dragging Covid-19 suspects to isolation and quarantine centres began emerging in January and February this year, we were told that such draconian and authoritarian methods were unconscionable in the 21st century.
We were also dutifully reminded that such practices were an affront to inalienable rights such as freedom of association, freedom of assembly, freedom of . . . blah! . .blah! . . .blah!.
Fast forward to today, whole democracies — with long tails ashamedly tucked between their legs — are now adopting the same, albeit using a different name.
As the Bishop writes this, the number of Americans, who pride themselves of these rights, under lockdown — a euphemism for arbitrary and draconian directives for people to stay at home — is creeping towards 100 million. Shocking!
If you had told anyone during the beginning of the year that one would need a special permit to jog or walk the streets in Spain, Italy and France, you would have been rudely dismissed as part of the lunatic fringe.
I could not for the life of me ever have imagined seeing surreal images of police officers in some of these democratic countries either flogging or frog-marching people who had violated stay-at-home orders.
Even our own supposed democrat Nelson Chamisa, the leader of MDC-America, sorry MDC-Alliance, could not resist stridently calling for a national lockdown.
He tweeted: "Zimbabwe must have a nationwide lock down to radically and swiftly disrupt the transmission chain of the virus. Encouraged by President @CyrilRamaphosa who has just announced a 21-day lockdown with effect from this Thursday accompanied with specific measurable economic measures."
Argh!!! Surely, this is the day democrats discovered that "benevolent despotism" could be a cure. But how is the coronavirus different from any other national security threat, and why would the prescription be different?
You see, now all those jokes about the Chinese do not seem that funny after all, do they?
China, which prides itself for using scientific socialism, immediately recognised the threat and acted boldly and decisively to deal with it.
Now that it is beginning to reopen its society, the whole world is unsurprisingly shutting down. It actually went a step further by using seemingly science-fiction technologies such as smart helmets worn by police to detect people's temperatures and GPS and Quick Response (QR) codes that are pervasive in its cashless society to trace people who could have been potentially infected.
Clearly, China's political ideology has mutated into an enduring smart socialism that is capable of delivering both security and prosperity for its 1,3 billion people.
Now look at the result of the so-called democratic-peppered half-hearted measures in America. The Bishop just prays that we will all get through this. But make no mistake about it, we are bracing for a new world order, where the pre-coronavirus political epoch, including its leadership, will be robustly challenged.
And democracy, in its current form, will also not escape scientific scrutiny.
Let us all stay safe!
Bishop out!
Source - sundaymail
All articles and letters published on Bulawayo24 have been independently written by members of Bulawayo24's community. The views of users published on Bulawayo24 are therefore their own and do not necessarily represent the views of Bulawayo24. Bulawayo24 editors also reserve the right to edit or delete any and all comments received.