Opinion / Columnist
Zimbabwe lockdown more of entrenchment than fighting #Covid-19
30 Mar 2020 at 11:20hrs |
Views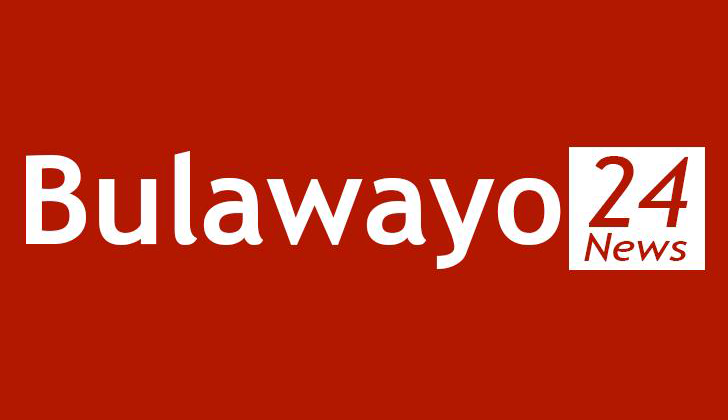 Zimbabwe tonight will go on a countrywide lockdown following a worldwide outbreak of Covid -19 pandemic, an illness caused by the novel human corona virus.
The pandemic first emerged in China before spreading to all continents rapidly. Over 600 000 confirmed infections have been reported, with over 30 000 fatalities worldwide.
Many governments around the world have been undertaking mitigatory measures to cushion their respective countries from the adverse effects of the outbreak. Some were taken by surprise and found flat footed while some, quite many, were afforded a grace period to prepare for the marauding virus.
Among those countries that were given grace to prepare is Zimbabwe and indeed many African countries, with some yet to record any infections. However, as evidence shows, Zimbabwe was and still is not prepared for this pandemic that threatens to wreck havok in the southern African country whose healthcare infrastructure is destroyed and lies in comatose. In his words, President Mnangagwa, unashamedly remarked recently that the virus did not warn him and his government and as such, they are not prepared to deal with it. This is despite the fact that the disease first emerged late last year, November to br precise and only got to the southern parts of Africa in February and March.
To make matters worse, there is absence of leadership in Zimbabwe, with the governing party only concerned with consolidating power while the main opposition is in a race to replace the ruling party while maintaining the evil governance systems that have not only impoverished our socio political space but also destroyed a jewel of an economy in less than fifty years. The system has sown divisions, hatred that have seen the country being polarised with no hope of closing the gap.
Double standards and evidence of an opposition in a race for relevance at the expense of citizens are vivid from the photo expedition that was embarked on by its president at Wilkins Hospital, after which he gave thumbs up to the state of preparedness at the centre which he boasted his party owns and controls, only for tbe centre to fail yo provide the most basic of medical equipment needs such as a respirator and an electric wall socket to plug the appliance. Patient died due to this and in usual fashion, the same party disowned Wilkins and sought to blame central government for tbe horrible state of the hospital.
They had, previous to the Wilkins debacle, suddenly disowned Thorngrove Hospital in Bulawayo whose state is even more deplorable tban Wilkins. Member of Parliament for Bulawayo Central Nicolla Watson was at pains apportioning both responsibility and blame for the blatantly dismal failure to maintain infrastructure at Thorngrove to government. This has become the escape route the party takes whenever they are called to account in municipalities they control.
The corona virus pandemic finds Zimbabwe in this state in as far as leadership is concerned, with the two parties feeling too entitled to sharing power only between themselves, which they have agreeably done right at the expense of the poor people of Zimbabwe. Evil birds of a feather is the best description of these two, whose modus operandi has been patronage and ethnic politics.
Lies have been manufactured and extensively propagated using tbe media over which they have monopoly and domination. They have used lies to cover their collusion in many selfish agendas especially in parliament, where they literally are looting the legislature that is funded by the impoverished taxpayer and sharing the proceeds.
The other instance they are colluding is now, right in tbe middle of a world pandemic threatening to take millions of lives. The lockdown is as a result of collusion between Zanu PF and Mdca, not for tbe benefit of Zimbabweans but for them to furtber consolidate their stranglehold on the state.
The two know for certain the virus has exposed their ineptitude and failure, each in respective area they are expected to deliver. Zanu PF, as party in government, presided over the destruction of the countrys healthcare system since 1980. They presided over economic destruction for as long a period. The Mdca, on tbe other hand, presided over decay of major metropolitan municipalities, with service delivery eroded, infrastructure decay going unabated and taking Zimbabweans back to the stone age way of life in urban areas. The two achieved these embarrassing milestones through corruption, nepotism, looting and sheer incompetence to lead.
Now fearing the virus could cause a revolution in Zimbabwe, which it will, the two have come up with a way of suppressing dissent, popular disapproval and anger by calling for a lockdown when they know prety well Zimbabwe cannot afford one.
The first and most visible tale tell sign is the unexplained change of guard at the national Covid-19 Taskforce with ailing Vice President Chiwenga taking over from the clueless minister of health, its chairmanship right after landing from China, where he was seeking medication in the corona virus hotspot country. He did not have time to self isolate, of course, for reasons we all know. The inclusion in the task force of Oppah Muchinguri, who proudly and unashamedly displayed her lack of understanding of the pandemic also explains that the efforts are totally divorced from fighting the pandemic but is an operation to consolidate power and creating a reason to unleash the military into the streets.
Our unemployment rates are at over 96%, with the informal econony forcing citizens to live one day at a time and from hand to mouth. Our people have to work one day at a time to have a days meal. Our people can not afford to stock up food reserves for 21 days because they cannot afford that. However, where power consolidation is prioritized, none of the above matter, and as usual, the two did not disappoint. disappoint
They grabbed an opportunity to self entrench with both hands. As a result, we have a lockdown when we could have explored other ways of mitigating against the spread of the disease, that has mainly come to our shores as import from Europe and America through the airports. These could entail partial isolation of affected areas that make hotspots for easier tracing and tracking as well as isolating and treating the infecred. This would have allowed other parts of tbe country that are not affected to continue functioning and provide a buffer zone to the country's broad economy.
The only reason why we have a lockdown and the military is out in the streets once again in a short space of time since 2017 is to prevent popular uprising and a civillian coup. No one in their right sense of mind can quarantine or lockdown a hungry population.
People do not have enough food to last them 3 weeks and the two parties know this is recipe for widescale civil unrest if the army is not deployed as a deterrent in the streets. As I speak there is a scramble for the scarce basics, with unscrupulous businesses hiking prices. President Mnangagwa, in his usual lack of wisdom has announced a closure for informal markets, where the basics are found. 10kg pack of mealie meal at $130 cannot be found anywhere except in his, finance minister's and mealie meal commission hallucinations, while in the informal market it's going for $250 and is readily available to those who can afford the price.
The Zimbabwean state, unlike other pro people governments around the world, has not and does not intend to provide any social nets to cushion the econonically vulnerable against hunger and starvation. There is no economic nets as well to cushion the informal sector businesses against effects of this pandemic. Is this not evidence their main aim is not to control the spread but control and suppress the masses? The big question is why would a government be so resolute in controlling a people while at the same time is not prepared to cushion them against effects of a rapidly changed livelihood where incone is suddenly cut by halted economic activity?
Energy and water are scarce, with Bulawayo in day ten with no water supplies in many suburbs. This is while the government and local authorities are heard every minute they open their ever lying mouths urging people to wash hands and maintain high degrees of hygeine. Some councillors and former councillors in Bulawayo have been caught selling borehole water from council boreholes doted around the city to desperate residents. Corruption is endemic and as always, goes unpunished but rewarded as long as it consolidates power and entrenches the opposition party at City Hall. So, where is the water to wash our hands with? For the lack of a better word, this is arrogance of the highest order.
The above is evidence enough to prove that the 21 day lockdown in Zimbabwe, which was first called for by Mdca president soon after South Africa announced one south of Limpopo, has nothing to do with mitigating spread of Covid-19 but has everything to do with entrenching two parties in power.
The fear of a popular uprising by pretenders whose lies and misrepresentations have been exposed by the state of healthcare system and economy scares the hell out of them and they have since devised ways of detering the public. It is however too late. The people have seen that the king is naked and this pandemic will be defeated, togethet with Zanu PF and Mdca. A peoples revolution can not be stopped and it is time for the pretenders to run. No amount of repression and suppression will quench the flames of the inevitable public anger and will by the people to reclaim their lives and dignity.
Iphithule Thembani kaMaphosa is National Secretary for Information Publicity and Marketing at Zimbabwe African People's Union-ZAPU.
He can be contacted on ijekwane@gmail.com.
Source - Iphithule Thembani kaMaphosa
All articles and letters published on Bulawayo24 have been independently written by members of Bulawayo24's community. The views of users published on Bulawayo24 are therefore their own and do not necessarily represent the views of Bulawayo24. Bulawayo24 editors also reserve the right to edit or delete any and all comments received.