Opinion / Columnist
Lockdown provides Mamgagwa a perfect cover for sinister motives
04 Jun 2020 at 17:32hrs |
Views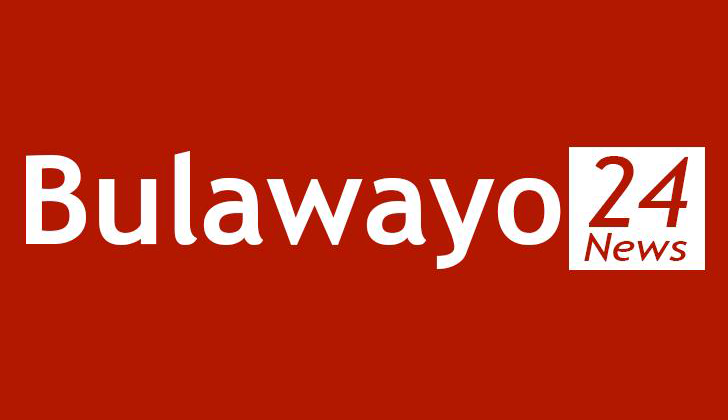 MORE than two weeks ago, President Emmerson Mnangagwa announced an indefinite extension to the lockdown period, which I found quite incredible and to this day I do not get the justification for it.
Granted, there has been a surge in COVID-19 infections, but for me they do not in any way justify what looks like an arbitrary extension of the lockdown period.
Almost all the new cases have been from people that are returning from different countries, who are immediately placed into quarantine, with extremely minimal cases of local transmission.
It is in this regard that I find the indefinite lockdown extension quite mind-numbing to say the least.
A scientific approach would have introduced a model that would have told the nation what the lockdown sought to achieve, how it would achieve that and how many deaths would be avoided by following stayat-home orders. But we have had none of that.
Our testing targets have all been missed by wide margins.
For example, the target for testing was 40 000 by the end of April, but in the first week of June, just more than 46 000 people have been tested.
In addition, our testing statistics are woeful, with whoever is responsible for collating the figures seemingly having a disdain for either mathematics, accuracy or both.
My colleagues at The Standard wrote a story about inaccurate testing figures, while online Kubatana and Team Pachedu have tried to hold the authorities to account on their inaccurate figures. At best, the response from the government has been a contemptuous dismissal that the mistakes could be due to typographical errors, but no effort is made to correct those errors.
With low local transmission rates and an abysmal testing record, the question at the end of the day is: What inspired the indefinite lockdown?
I am a sceptic and journalism needs a healthy dose of scepticism, where you do not take things at face value, but question what could have motivated those decisions.
As a fellow columnist, Francis Mukora pointed out, in their dialogue on United States policy in the Middle East, in a book titled Perilous Power, scholars Noam Chomsky and Gilbert Archcar argued that even though 9/11 attacks had no connection whatsoever with Iraq, the attacks gave the US, under President George W Bush "a perfect opportunity and the ideological cover to invade Iraq in 2003," something that America had wanted to do from as long back as 1991.
In that regard, I ask whether the COVID-19 lockdown has given the government the perfect cover for it to do what it has long wanted to do.
The most obvious case was the Supreme Court judgment that said Nelson Chamisa was not legitimately elevated within the opposition MDC.
We were told that the courts were not going to sit unless in urgent matters, but without as much explanation, the Supreme Court decided to hand down a judgment that was to all intents and purposes not an urgent one.
Soon, despite the lockdown, Parliament was sitting and four MDC Alliance legislators were ejected.
There was the alleged abduction of MDC Alliance legislator Joanah Mamombe and her party colleagues and the latest being the arrest of Thabani Mpofu, a lawyer who has been a thorn in government's flesh for the past couple of years.
My scepticism leads me to believe that the lockdown period gave the government, often conflated with the ruling party, the perfect opportunity to decimate the MDC Alliance once and for all.
The risk of demonstration against the government right now is almost non-existent due to the low numbers of people on the streets, while obvious presence of soldiers and police acts as a strong enough deterrent against any protests.
With this background, the government and Zanu-PF can do as they please, without the opposition responding.
The calculation could be that once the lockdown is over, the legal and political battles would have worn down the MDC Alliance and there would be no appetite to fight back.
I warned a couple of years ago that Zanu-PF and the government's fascination with Rwanda and China was worrying and ominous, as those are one-party States.
Zanu-PF has long wanted a oneparty State, right from before independence to this day, while methods to get what they want may differ, the goal has always been one, to govern unopposed.
In 1980, Zapu posed a threat to the one-party State idea and it was soon crushed in the most ruthless of ways. Zapu capitulated in 1987, when it joined Zanu and one of the stated goals of the Unity Accord was to forge ahead with the one-party State idea.
------
Nqaba Matshazi is AMH's head of digital. He writes in his personal capacity. Feedback: nmatshazi@alphamedia.co.zw. Twitter: @nqabamatshazi
Source - newsday
All articles and letters published on Bulawayo24 have been independently written by members of Bulawayo24's community. The views of users published on Bulawayo24 are therefore their own and do not necessarily represent the views of Bulawayo24. Bulawayo24 editors also reserve the right to edit or delete any and all comments received.