Opinion / Columnist
The Republic of Matabeleland (ROM) beckons
10 Jun 2020 at 20:15hrs |
Views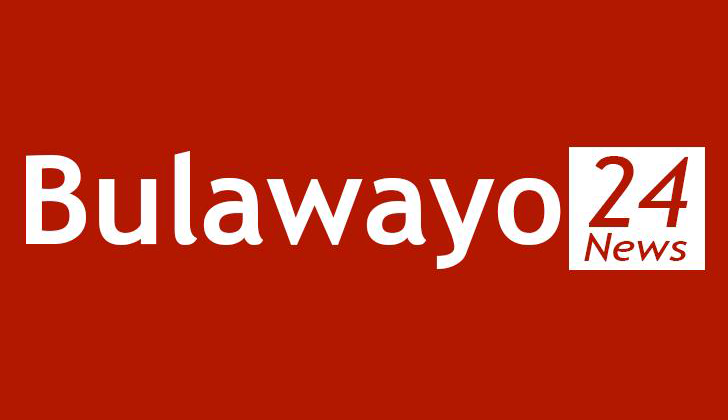 With Ambazonia's final breakthrough in their quest for self-determination, it has become abundantly clear that after experiencing a series of tragedies under Zimbabwe's colonial rule Matabele people cannot continue to wince or whimper like mangy dogs under the weight of a brutal tribal triumphalist system.
The restoration of Matabeleland's sovereignty is the ultimate option in our search for true freedom.
Matabeleland as a Sovereignty Country
Matabeles need to secede from Zimbabwe and form the Sovereign Republic of Matabeleland. The resultant country should incorporate most of the territory in the Midlands province including Gweru, Gokwe, Belingwe, Shabani, Silobela, Zhombe and Kwekwe.
Precedents
The Matabeles have a moral justification to demand their sovereignty as a submerged nation since 1893. The successful precedents recorded in Eritrea, Southern Sudan and Somaliland among others are quite encouraging. It is unfair for Matabeleland to continue to exist to sustain Zimbabwe. The reason for the breakup of the former Yugoslavia was because regions such as Kosovo, Macedonia, Herzegovina, Slovenia etc. refused to service a national debt that had been incurred in developing Belgrade and other ethnically definable areas.
Somaliland declared itself independent of Somalia primarily because of the chaotic nature of governance in Mogadishu.
Today in West Africa, a new country was born out of parts of Cameroon and Nigeria. The Republic of Ambazonia will soon join the AU as its 55th member and UN's 194th member.
There is no doubt that Matebeleland independenve will soon follow. Nothing will stop an idea whose time has come. Fortunately, Matabeles have been proved over many years that they are competent managers and administrators despite the fact that they get pulled down by the enormity of a corrupt and conscienceless ethos of Zimbabwe which is devoid of a sense nationhood. In 2005, the Reserve Bank governor confirmed the City Council of Bulawayo as the best run urban authority in the country followed by Gwanda. All this against many operational adversities that included lack of reliable water supply sources and government disinterest to encourage investment in the city. This contrasts radically with Harare City Council which always has the misfortune of being forced to dissolve against a background of massive investment, abundant water supply sources and a deliberate government policy to centralize development there.
Population and Areal Size
The option is highly feasible whether in terms of areal size of the new country or its population size. In terms of size, Matabeleland is bigger than Sierra Leone, Liberia, Malawi, Lesotho, Swaziland, Togo, Guinea Bissau, Rwanda, Burundi, Eretria and Djibouti all found in Africa and are full members of both the AU and the UN. In terms of population, Matabeleland's 5 million plus people makes her one of the ten most populous nations in the SADC region.
Proposed Provinces (NB No provincial name will bear a tribal name)
Province: Nkabazwe
Districts:
Bulawayo
Bubi
Umzingwane
Umguza
Proposed Nkabazwe Capital: Umvutsha (along Falls, Nkayi or Gwelo Road)
Province: Gwayi (the major river here)
Districts:
Lupane
Tsholotsho
Nkayi
Binga
Hwange
Gokwe North
Proposed Gwayi Capital: Lupane
Province: Thuli (the major river here)
Districts:
Gwanda
Beitbridge
Bulilima
Mangwe
Matobo
Belingwe
Proposed Thuli Capital: Gwanda
Province: Mpumalanga
Districts:
Silobela
Zhombe
Kwekwe
Insiza
Gwelo
Gokwe South
Proposed Mpumalanga Capital: Gwelo
National Capital: Bulawayo
Economic Viability
Based on the 1998 statistics before the Zimbabwe economy was sodomised, economically, Matabeleland contributed 40% of Zimbabwe's Gross Domestic Product (GDP) which translated into US$12 billion. This figure was enough to sustain its people as it made her the third biggest economy in the SADC region after South Africa (US$160 billion) and Zimbabwe (US$18 billion). The GDPs of other SADC nations were as follows; Angola US$9.8 billion, Tanzania US$9.7billion, Botswana US$6.5 billion, DRC US$5.5 billion, Zambia US$4.3 billion, Malawi US$2.8 billion, Namibia US$2.8 billion, Swaziland US$1.2 billion, Lesotho US$0.8 billion….
(Source: Focus on Africa Magazine:1998)
Employment Opportunities
Matebeles in ZNA today: 8 000
Employment in Matland Army: 30 000
Matebeles in Police & Prisons: 5000
Employment in Matland P&P: 10 000
Current Matabele ECD Teachers: 1 000
Projected Employment: 5 000
Current Matabele Pry Sch Trs: 8 000
Projected Employment: 20 000
Current Matabele Sec Sch Trs: 5 000
Projected Employment 15 000
Current Matabele in Health Sector: 3 000; Projected Employment: 10 000
Matabeles in Rest of Civil Service: 5 000
Projected Employment: 50 000
Total Numbers of Matabeles employed by Zim Government: 35 000
Total Number of Matabeles to be employed by Matland: 140 000
Total Number of Matabeles employed in Private Sector in Zimbabwe: 50 000
Total Number of Matabeles to be employed by Private sector in New country: 1 million.
An analysis of the figures above will reveal that Matabeleland independence will practically free more than 100 000 jobs in which the Government is the employer. That is enough to clear Hillbrow, Berea, Yeoville, Diepsloot and most Johannesburg residential places housing Matabeles in South Africa and other foreign countries who will be more than prepared to go back home and develop their new country. The additional 1 million jobs in the private sector will be created by the massive investment that is expected to ensue. With that our employment statistics will be well over 90% beating even that of South Africa which stands below 70%.
Local Council and Government Tenders
Currently most tender jobs in both local councils and Government are given to non-Matabeles. In an independent Matabeleland this sector will be opened up for our people to participate in thus increasing empowering local business people and companies.
Business Opportunities
Most businesses are owned and controlled by no-Matabeles. In an independent state of Matabeleland, the space currently occupied by Zimbabweans will be opened up for local participation. We will start our own Cellular Networks, own Television stations, radio stations, etc.
Resources
80% of the gold output in Zimbabwe is mined in Matabeleland. The biggest reserves of the best coal are found in Matabeleland whilst other mineral deposits are found in larger quantities throughout the region. The biggest reserves of natural gas are found in Matabeleland. Most of the electricity is generated in the Matabeleland region although it is used outside it. Once the region finds a good source of water from the Zambezi agricultural production will explode exponentially creating a green region from the Zambezi to Bulawayo while the southern regions of Gwanda and Beitbridge along Thuli River may be used for grapes, citrus fruits and sugar production.
A time to decide
In the life of a people there comes a time when they have to review their past and present situations so as to secure the future of their children and that of their grandchildren for posterity. The Matabele must finally come to that decision if they are to survive the abusive relationship with Zimbabwe.
Source - George Mkhwanazi
All articles and letters published on Bulawayo24 have been independently written by members of Bulawayo24's community. The views of users published on Bulawayo24 are therefore their own and do not necessarily represent the views of Bulawayo24. Bulawayo24 editors also reserve the right to edit or delete any and all comments received.