Opinion / Columnist
Coup plotters, saboteurs outed
15 Jun 2020 at 07:11hrs |
Views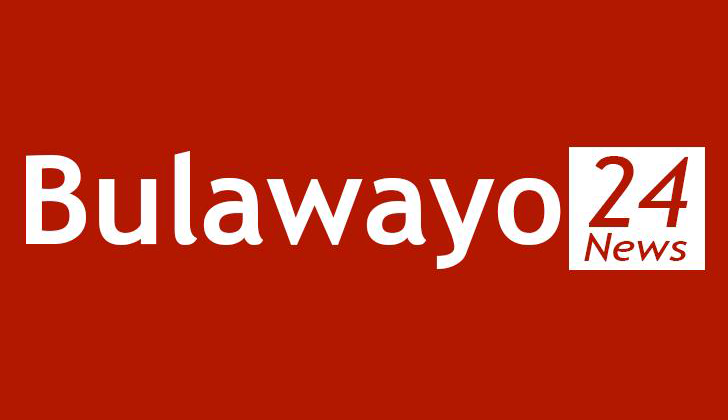 The
#BlackLivesMatter
campaign has been buoyed and given a significant jolt, following the senseless murder of a black man, George Floyd in the United States. Floyd was murdered by a predominantly white American police force that has over the years been wantonly maiming, killing and racially profiling African-Americans.
The crusade against such gross racism has garnered worldwide attention, triggering a wave of demonstrations against Washington across the globe. All well-meaning political parties, especially those with organic roots on the continent, have joined the world in lambasting the racist American establishment for the continued killing of black people in that country.
Amid all this global outrage, one political formation in Zimbabwe, the Western-sponsored MDC Alliance (MDC-A) has been conspicuous by its silence on America's excesses and blatant human rights abuses against black people.
In fact, MDC-A leader, Nelson Chamisa, has chosen to politik, albeit in bad taste, that, "We can't breathe," - a play with the last words spoken by Floyd when he was being suffocated by the racist white cop, Derek Chauvin.
The MDC-A and the whole lot of its leadership has been mum, instead playing to the gallery claiming that it was being suffocated by alleged failure by Government to deliver and presumed interference in its internal politics.
Instead of joining the world in fighting America's dogged racism against black people, Chamisa and his followers have been propagating and ratcheting up what is meant to be pressure against Government.
MDC-A is using this as a diversionary tactic from its implosion emanating from the unconstitutional usurpation of power by Chamisa. It is instructive that MDC-A activists, Hopewell Chin'ono, Alex Magaisa and Nkululeko Sibanda chided Chamisa for grabbing power the way he did.
The MDC-A has in fact been complicit in the hostile governments' agenda to destabilise Zimbabwe. It is a willing pawn, which is being used to justify the insensitive racism and neo-colonial agenda of the West. Some Western embassies, which are no-longer pulling the strings of their puppet project (the MDC-A) from behind the scenes, have chosen to reveal themselves by brazenly siding with the opposition.
They have abandoned any façade of diplomacy and worn their political garb, treating Zimbabwe as an adversary, and mounting a twin-pronged assault, using public diplomacy and outright confrontation.
President Mnangagwa, while addressing the 340th Ordinary Session of the Politburo, aptly summed up the devastating strategy being employed by the country's detractors, noting that, "on the economic front, we are witnessing a relentless attack on our currency and the economy in general through exorbitant pricing models.
"We are fully cognisant that this is a battle being fuelled by our political detractors, elite opportunists and malcontents who are bent on pushing a nefarious agenda." The President made a clarion call to all patriots, saying, "let us refuse to be divided by vigilantes who are hired by hostile foreign governments to distract us from our quest to grow our economy".
On the same day, the Working Committee of the National Security Council of Zimbabwe aptly described the sophisticated illegal regime change tactics being employed by the country's foes. This includes the use of rogue clergymen, journalists, dubious websites, undiplomatic ambassadors and discredited G40 cabal members, working to destabilise the country's economy in the hope of igniting unrest and civil disobedience.
It is noteworthy that some Western embassies have used their influence with the independent panel of experts of the UN Human Rights Council to demand to the release the three MDC-A vigilantes, who staged an alleged fake abduction. It is trite to note that the statement was riddled with glaring falsities such as the lie that they were going for a demonstration, yet they actually participated in one before their alleged kidnapping.
They also lied that the demonstration was sanctioned, yet it was illegal and in contravention of Covid-19 regulations. The statement deliberately ignored the inconsistencies noted by Government in its investigations that expose the irrationality of the charade.
What is clear is that some Western embassies are pulling all the strings to destabilise Zimbabwe since it is deemed to be an adversary. It is on record that the hostile governments have been disillusioned by the implosion in the MDC-A, which has blunted its potency to spearhead a mass uprising against Government.
They have expressed concern over Chamisa's clout to lead any meaningful protest, hence, the new approach to use civil society organisations (CSOs) as the leading lights, as well as militant MDC-A leaders such as Job Sikhala and Tendai Biti. Some of the Western embassies are determined to take the fight against Government from the virtual sphere to the streets, mimicking the running battles some are facing in their own backyards.
As a consequence of the above mentioned, Biti deliberately got himself arrested when the MDC-T re-took occupation of Morgan Richard Tsvangirai House, as well as crafting a letter calling on Bretton Woods institutions to deny any loans to Harare.
Simultaneously, Sikhala had an interview with a local paper where he declared that, "this time, they (planned protests) won't be coming in instalments. They will be incessant. If you are in opposition, the elephant in the room is (President) Emmerson Mnangagwa and his thieving regime. Let's remain focussed. I have heard your cries and appeals.
Watch this space. The time is now. Fighting oppression is no kindergarten task?if you are not in it for opportunism, arrests and other vicissitudes associated with demolishing oppression should be anticipated."
Sikhala is regurgitating his handlers' position that Chamisa is a "kindergarten" leader, who is docile and an "opportunist" who grabbed power without the conviction to overthrow Government by any means necessary. Dear reader, it is not always that a vice-chairman, a lowly second-tier leader of a political formation declares that, "I have heard your cries," and promises to take the mantle and lead protests when there is a whole gamut of leaders ahead of him. It is not by chance. It is not a coincidence. It is well-planned. Well-choreographed and the stakes are high.
The hostile governments have even roped in Magamba TV to produce satirical content lampooning Chamisa for being a "Twitter President" where he tweets ad infinitum to fight his internal woes and Government, instead of taking both head-on in the streets. All this is intended to nudge him to pursue the ill-fated route of unconstitutional means to usurp power from President Mnangagwa.
At the same time, CSOs are sending subliminal, and at times, out rightly inciting messages on social media, urging the people to revolt against Government, citing alleged human rights abuses, low salaries, economic hardships, fuel queues, corruption, shortages of some basics, inflation, high exchange rates, among other economic ills wrought by drought, sanctions and the effects of the Covid-19 pandemic.
The cheeky ones have been circulating pay-slips which they claim belong to members of the security forces, teachers and health workers and poking fun that the amounts upended there cannot buy much. Zimbabweans are wiser. They see through the Western capitals' shenanigans.
Zimbabwe is ready to defend its sovereignty and territorial integrity from an avaricious fore, who will employ all manner of dirty tricks to entrench neo-colonialism and imperial interests in the country. Zimbabwe is not new to foreign interference.
The Zanu-PF Government, which is made up of liberation fighters, fought and prevailed over colonialism, together with its local minions who sought, but failed, to derail the liberation war effort. Job Sikhala, Tendai Biti, Pachedu, ZCTU, CiZC, ARTUZ, ZHRDA, Nehanda Radio, ZimEye and the motely host of excitable MDC-A activists will fail in their agenda of an illegal regime change. Zimbabwe is a flourishing democracy, which will not brook any transgression of the country's Constitutional order.
Source - the herald
All articles and letters published on Bulawayo24 have been independently written by members of Bulawayo24's community. The views of users published on Bulawayo24 are therefore their own and do not necessarily represent the views of Bulawayo24. Bulawayo24 editors also reserve the right to edit or delete any and all comments received.