Opinion / Columnist
The commodification and tribalisation of Bulawayo politics
17 Jun 2020 at 09:44hrs |
Views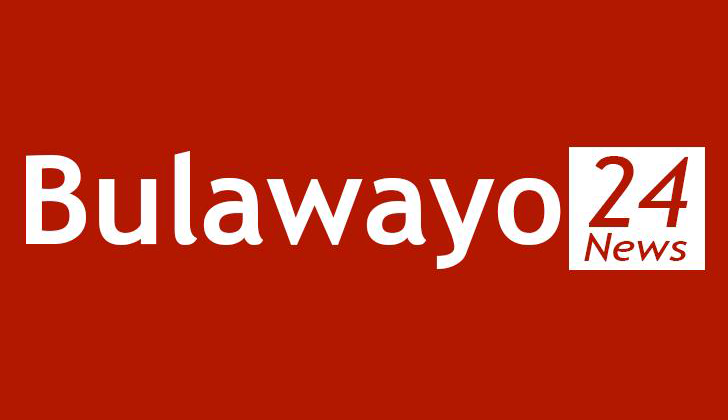 The current imported and tribalistic nature of politics in Matabeleland generally and Bulawayo in particular, is cancerous and anti-development. This commodification and tribalisation of politics is a life- threatening cancer that is viciously biting into the lungs and intestines of Bulawayo and threatening to tear apart the fragile ethnic relations in the culturally diverse metropolitan province. It eats even into the bone marrow of the national political parties concerned, leaving the Bulawayo community reconsidering possible political alternatives. This primitive buying, selling and tribalisation of political power in the City of Kings cannot be tolerated any longer.
Bulawayo politics has been woefully morphed into an object of financial and economic value for one's kinsmen and tribesmen. This primitive ethnicisation of the politics of Bulawayo and Matabeleland by uncalculative individuals and political parties that brazenly disrespect and deliberately treat the people of Matabeleland as second class citizens should be decisively tamed. It inescapably calls for the civilised and considerate people of Bulawayo and Matabeleland to converge and forge their shield from this latest form of black-to-black colonisation.
The role of politics
Individuals and organizations in any civilised country respect multilingualism, multiculturalism and diversity. They naturally understand and appreciate that all activities associated with the governance of a country, province, district, ward or village should be inclusive and responsive to the needs of everyone involved, especially the locals. Failure to respect the local community anywhere by anyone, will unavoidably backfire, usually at the most inopportune time. Progressive leadership is inclusive, consultative, responsive and reverent of local cultures, customs and traditions. Sadly, in Bulawayo, the tribal slate seems to abuse the acceptance of its political party by the residents who championed and branded it since its inception in 1999. The ethnic slate has become a demigod and has monstrously usurped all the political and economic power available in town and no one dares say anything against their shenanigans. The expected civilised role of politics of local representation has been altered and reconfigured into a dragon of deprivation of locals and a vehicle of tribal fulfilment and glory for the slate. In that vein, the politics of Bulawayo has sadly been remodeled into a new-found tool for tribalistic and nepotistic employment and self-enrichment of those from the lucky ethnic slate. This has unjustly arm-twisted and deprived local ethnic groups their already thinned political and economic space, leaving them with no option but to demand it back.
The commodification of politics
As already indicated, the politics of Bulawayo has allegedly become a commodity or object for sale. This has probably been brought about by the fact that social and economic decay in Zimbabwe has left politics as the only source of employment and self-enrichment. Political positions have become a scarce commodity that is only available to the few. Candidate selection meetings are said to be held in kitchen cabinets and wardrobes of the tribal slate in question. The assumption is that you would win the election anyway because you would be representing the "popular" party. In the ballot box, the voter finds himself in a fix with a corruptly imposed tribal candidate for his or her party on one hand, and the failed ZANU PF's candidate on the other. This is the candidate who becomes the councillor, mayor or MP. Unless this corrupt transactional nature of our politics is head-clamped and tail-docked, the development of Bulawayo and Matabeleland will sadly remain a pipedream.
Friendly warning!
The use of the selfish slate is self-defeating to the individuals concerned and their political party. It is utter disrespect of the local ethnicities of Matabeleland who vote these people despite their selfishness and trickery, in the resolve to punish ZANU PF which is the chief author of tribalism and underdevelopment. Notably, the eagle-eyed people of Matabeleland have been painstakingly watching. When they respond, it will be catastrophic.
Once more, like during the Smith regime, the politics of exclusive economic empowerment of kinsmen and tribesmen, like a snake from hibernation, has obstrusively come out and basked in the sun for all and sundry to see! Unfortunately, our ceaseless, friendly cries and petitions against such have continued to fall on deaf ears. It takes those who can put their necks on the block to stand up and defiantly speak out. However, they fall in danger of being labelled "tribalists" themselves. To mitigate this, the people of Bulawayo need to craft civilised strategies to save the city and its international reputation as a multicultural hotpot of existence.
The fruits of tribal politics
The current tribal politics running rings in Bulawayo is anti-development and retrogressive. It bears rotten fruits. Matabeleland has always embraced cultural and ethnic diversity. Ruth Chinamano as MP for Matabeleland North never created a tribal slate. Joseph Msika too, never created an ethnic slate in Bulawayo when he became MP for Phelandaba. Where is the young generation losing it?
The current lack of respect for the people of Bulawayo has mauled the image of the MDC badly. Service delivery has been relegated to ethnic politics leaving the city in shambles both administratively and socially. The politics of exclusivity has never worked anywhere in the world. It will never succeed in Bulawayo too. Ian Smith tried it and failed. Apartheid South Africa tried it and hit a dead end.
This is the kind of ethnic politics that brought gukurahundi to weaken us socially, politically and economically. It further annihilated our livelihoods through the neoliberal economic structural adjustment programme(ESAP) which deliberately targeted mostly the Matabelelanders resulting in them losing jobs and unintentionally selling their houses in Bulawayo to those whose ethnicity allowed them to retain theirs. All this was callously calculated to dismember and amputate all aspects of our existence in Matabeleland.
Uncalculatively, some individuals seem to embrace the tribal philosophy of Mugabeism which condemns the Matabelelanders to deputy positions everywhere and at all levels of existence. Ironically, the MDC was founded on basic local representation and not on the democracy for the majority ethnic group only. This colonial exploitation and betrayal by the tribal slate and its hell- baked principles of ethnic exclusion should be totally rejected with the disdain it deserves.
The "forgotten" role of the locals
To the forgetful ones, as we wind down, it is crucial to briefly retrace the history of the MDC and redraw the lines of the invaluable role that the people of Bulawayo played in moulding the MDC into a formidable force that it later grew to be, before the tribal slate molested its breasts. It is the local ethnic people of Bulawayo who campaigned within and among their families and communities in both Bulawayo and their rural areas of origin. They successfully got the buy-in to the party by the masses there. In their work places they were ZCTU while they were politicians in their communities as they sought a better life for all. They risked their lives in the toxic political environment of Zimbabwe.
One wonders what failed the people from other parts of the country to do the same and win their families and communities to the MDC from 1999 to date. Admittedly, Bulawayo is a metropolitan province but that should never be a licence for political and ethnic abuse. Each one of us needs to think about, respect the other, and act responsibly. Taking people for granted, will never work. It will only lead to a thudding fall of anybody involved.
It goes without saying that people in rural Mashonaland still need a lot of sermons in the gospel of change. They need MDC people to represent them there. Logically, the tribal slate would come in handy to provide leadership there. Should we export candidates from Nkayi to represent them, for example? Imagine exporting a multitude of local council candidates from Lupane to Muzarabani! Predictably, even the thin dogs and cats there would flatly refuse to even taste their meal no matter how delicious it might smell. The one who softly pinches your ear is your friend, our elders say. We should tirelessly remember that it is being uncultured and unAfrican to eat the proceeds of a community hunt alone leaving other fellow hunters and their dogs in squalor and starvation. In that regard, the uncivilised commodification and tribalisation of politics in Bulawayo should be frowned upon and decidedly castrated.
Those who can, let them hear!
Nhlanhla Moses writes in his capacity as a disaffected Bulawayo resident.
nhlanhlamoses@gmail.com
Source - Nhlanhla Moses
All articles and letters published on Bulawayo24 have been independently written by members of Bulawayo24's community. The views of users published on Bulawayo24 are therefore their own and do not necessarily represent the views of Bulawayo24. Bulawayo24 editors also reserve the right to edit or delete any and all comments received.