Opinion / Columnist
Black lives matter-not at all, not in Zanu PF's Zimbabwe - 1 000 lost lives count 1 official death
23 Jun 2020 at 12:39hrs |
Views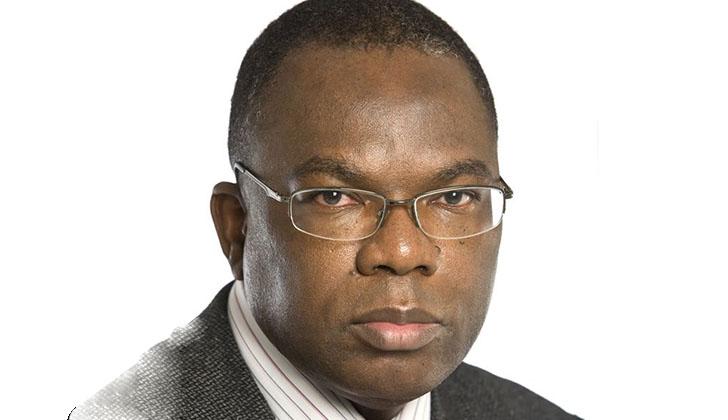 Government has confirmed that schools will reopen on Tuesday July 28. In May government announced that schools will reopen 29 June but was forced to postpone to allow the relevant authorities "to mobilise resources"! What resources, they did not say. Now we know!
"Though we were saying school heads are ready to work for as long as we receive material support in terms of resources such as masks and sanitisers, currently schools rely on fees and coffers are empty," said one school head told Sunday Mail.
So, over and above their demand for a living wage, the schools are asking government to supply them with sanitisers to disinfect the schools regularly, thermometers to check the temperature of teachers and students and face mask and other PPE.
The schools were closed 30 March at the start of the nationwide lockdown to stop the spread of corona virus on the understanding that school will reopen as soon as it was safe to do so. In May when government's own covid-19 case reports showed the virus was not spreading as fiercely as feared, as of 26 May 2020 the country had 65 confirmed cases, and so schools were to reopen 29th June. The authorities had a month to mobilize and get ready to reopen schools.
Now it emerges that the one month to mobilise after the May decision was not enough. Government has given itself two months to mobilise but even that is not enough!
It is no secret that Zimbabwe has failed to supply PPE, sanitisers, clean running water and all the other basic requirements to its frontline workers and institutions dealing with suspected and confirmed covid-19 cases 24/7. Yes, teachers, students and schools must be adequately protected from corona virus infection but surely the priority is to supply nurses with PPE before considering the teachers' needs.
Last week government announce that it will increase the health care workers' wages by 50% (a very sick joke given inflation is already 800%) and pay US$ 75.00 covid-19 allowance. The rest of the civil servants including teachers were to get a similar wage increase plus allowance. Given the country's economy has been shrinking, this will only fuel the run-away inflation.
As for the clean running water, sanitisers, PPE, etc. for schools; just forget it!
Since 26th May Zimbabwe's confirmed official covid-19 cases have shot up from 63 to 486 and, there in doubt, the number will double by the time school reopen on 29 July. The real figure is 50 times! Zimbabwe's corona virus problem is matching that of SA with 83 890 confirmed cases therefore Zimbabwe, with ¼ the population of SA, with have 21 945 cases not 486!
Still, it makes no sense that Zimbabwe closed school with 10 (official) confirmed covid-19 case and will be reopening school at a time the confirmed cases 1 000 and soaring fast! Worse still the schools will have no resources to maintain the bear minimum hygienic condition to contain corona virus and the country will have no rigorous testing regime to quickly identify corona virus outbreaks.
There is no doubt that schools will be one of the many covid-19 hotspots just as quarantine centres housing returnees have become!
1.6 million or 10% of the population in Zimbabwe, at least, will be infected by the corona virus and hundreds of thousands will die. Officially, the country will have a few thousand conformed cases and a few hundred dead. 1 000 lost lives will be counted as 1 death, if you are lucky!
Black lives matter-not at all, not in Zanu PF's Zimbabwe.
Source - zimbabwelight.blogspot.com
All articles and letters published on Bulawayo24 have been independently written by members of Bulawayo24's community. The views of users published on Bulawayo24 are therefore their own and do not necessarily represent the views of Bulawayo24. Bulawayo24 editors also reserve the right to edit or delete any and all comments received.