Opinion / Columnist
Bread does not grow in supermarkets
28 Jun 2020 at 07:14hrs |
Views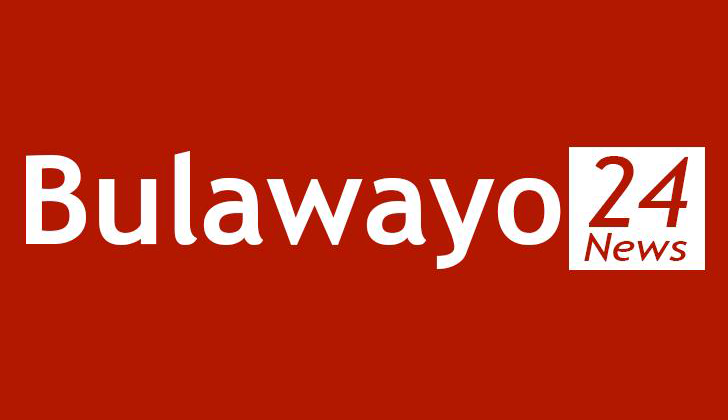 IF there is an immutable truism that has stubbornly stood the test of time, it is the fact that common sense is not at all common.
It is fair to say while common sense is rare, nonsense is ubiquitous.
And often-times common sense crystallises into pragmatism.
Most of the momentous episodes in history are usually driven by individuals who were and are pragmatic enough to read the times, seize the moment by the scruff of its neck and materially change the course of history.
Some of these people who slugged it out with a cruel and vicious colonial and imperial colonial system are still with us today.
You see, pragmatism feeds off emotional intelligence, judicious application of the mind and sometimes an effective and unfailing intuition.
It is, therefore, not surprising why one of the fiercest guerrilla warriors to ever walk this land — among the innumerable brood of feared combatants who prosecuted the war against colonialism — Solomon Mujuru — was reputed for being pragmatic.
It is a shame that we currently have a generation that is allergic to research and reading, but is more adept at tweeting even about subjects that they are least competent and knowledgeable to comment on.
Wise men always say there is really no difference between those who cannot read and those who do not read.
Bishop Lazi was particularly piqued by the eerily similar life stories of two guerrillas that lived on different continents and in different epochs — Solomon Mujuru and the Italian Giuseppe Garibaldi.
The more you read about Garibaldi, the more you understand Solomon Mujuru; the more you read about Solomon Mujuru, the more you understand Garibaldi.
The same role that was played by Garibaldi as a guerrilla fighter to unite Italy, which historians say could no more be called a state in 1860 than a stack of timber could be called a ship, is similarly the same contribution made by Mujuru and his ilk in building a free Zimbabwe, which before 1980 could no more be called a republic than a stack of bricks could be called a house.
Both of these red-blooded patriots left their families to become soldiers when they were still young and trained to become guerrillas in foreign lands, with Garibaldi doing his apprenticeship in South American countries such as Uruguay and Argentina, while Mujuru travelled to Bulgaria and also had stints in countries such as Tanzania, Zambia and Mozambique.
As thoroughbred military men and soldiers, it is also not surprising that they literally found love in the trenches, with Mujuru settling for Joice and Garibaldi marrying Anita, who were also distinguished combatants in their own right.
But it was their exploits and fearsome reputation in battle that made them revered and feared in equal measure by both friends and foes.
The same way Mujuru's mysticism grew after the Battle of Mavonde on October 2, 1979, where he led the pitbull breed of ZANLA guerrilla fighting forces to ward off the well-resourced and conventional fighting force that was the Rhodesian Security Forces (RSF), is the same way Garibaldi's stock as a consummate guerrilla fighter rose after he led, according to British historian Hebert Fisher, "a ragged and motley band of volunteers, bare of treasure and with no serious equipment" on May 5, 1860 into capturing the state of Sicily, which was largely fortified by a conventional fighting force.
These two key episodes in Zimbabwe and Italy, albeit in different continents, are also still immeasurably important in the military histories of either country.
Because they were largely the vital cogs of some definitive, successful military campaigns, the two chaps naturally became marked men and would survive several attempts by their arch enemies to capture and kill them.
The same way Garibaldi would escape from Rome in 1849 when he eluded four armies and 10 generals is the same way Mujuru was to escape vicious operations, including some campaigns in the Mt Darwin area in Mashonaland Central, to capture him.
Again, it is fair to say the divine hand that wrote the script of the heroic lives of these combatants was scandalously the same.
They really were moulded from the same clay.
It is no secret that the two guerrilla fighters were of modest, if not little, education.
Mazzini — Garibaldi's much more philosophical contemporary — once famously described the great guerrilla chief as having "a heart of gold and the brains of an ox".
Change agent
Clearly, one need not necessarily be a professor or a doctor to be a change agent, but one needs to be pragmatic to be one.
This is the sterner stuff that makes up our illustrious war veterans, some of whom we still have today in our midst, whose stories still need to be told and retold.
God often uses ordinary people to do extraordinary things.
This is why Moses, who was scantily charismatic and stammered like Mujuru, managed the nearly impossible feat of delivering the Israelites from Egypt.
This is why a teenage shepherd, David, managed the unbelievable feat of slaying the consummate gladiator that Goliath was.
This is why Nehemiah, who was in Persia in complete obscurity as a cup bearer, was called by God to accomplish the daunting task of rebuilding the walls around Jeremiah.
And this is also why Mary, who was an unassuming teenage girl in Nazareth, was blessed to give birth to Jesus Christ, the Son of God — our Saviour.
But our rote education system — which relies mostly on memorisation and repetition as opposed to problem-solving and innovation — seems to have wired us the wrong way.
We think that bread, whose price continues to cause some consternation, somehow magically appears on supermarket shop-shelves.
We also think that maize-meal is found in supermarkets or money grows on trees.
This is rarely the case.
Prosperity is eked out from the land.
This point was not lost on both Mujuru and Garibaldi in their oddly familiar lives.
Just as Mujuru retired to his farm after seeing the independence of Zimbabwe and the institutional transition, including the integration of the RSF, ZANLA and ZIPRA into a single army, Garibaldi also retreated from public life to work the land.
This moment is succinctly captured by Fisher: "With a sublime simplicity, taking with him some seed-corn, some vegetables, some salt cod, and a little borrowed money, he turned his back upon the plaudits and vanities of Naples and sailed away to a life of hard work and poverty on the island of Caprera."
While the finest specimens of our rote education system obsess and moan on Twitter about the exchange rate and value of the Zimbabwe dollar, they will never talk about increasing productivity.
As Bishop Lazarus said last week, money is merely a transactional medium with an underlying value that is measured and influenced by a country's productive capacity.
Attention should thus be duly paid to the Government's ambitious endeavour to open up 10 000 hectares for production in Kanyemba (Mashonaland Central), the Kilimanjaro sugarcane project in the Lowveld — through which 3 300ha of land will be opened up — and the ongoing crusade to resuscitate the country's key irrigation infrastructure.
Little attention has also been paid to the sheer capacity of the ongoing mechanisation programme to increase tillage and output around the country.
Producing more wheat for bread and more maize for our maize-meal will both guarantee a content consumer through food security.
Conservative estimates suggest that if we produce about 300 000 tonnes of soya beans, we could save US$200 million through import substitution.
Bountiful maize, wheat, rice and potato harvests could potentially save US$300 million, US$200 million, US$150 million and US$200 million, respectively.
Overall, about US$1 billion could be saved and used to not only create jobs, but defend the value of our local currency as well.
This is why Bishop Lazi found full meaning in General Philip Valerio Sibanda's loaded statement last week.
"I think we made mistakes in 1980; we were supposed to undertake a proper national youth service. . .
If we had undertaken a proper national service strategy in this country, our youths would be properly educated. We lost an opportunity there. Our education system was good at producing people who could speak very good English, but not educating youths to be patriotic. We are not educated to be self-reliant. We are educated to become employees of other people and not employers or entrepreneurs," said the General while mourning national hero Stanley Gagisa Nleya.
The answer to bread prices and the value of the Zimbabwe dollar is simple.
It lies in the country's vast, fertile and productive land.
Bread does not grow in supermarkets.
Bishop out!
Source - Sunday Mail
All articles and letters published on Bulawayo24 have been independently written by members of Bulawayo24's community. The views of users published on Bulawayo24 are therefore their own and do not necessarily represent the views of Bulawayo24. Bulawayo24 editors also reserve the right to edit or delete any and all comments received.