Opinion / Columnist
Fighting at funerals unAfrican, stop it
12 Jul 2020 at 10:59hrs |
Views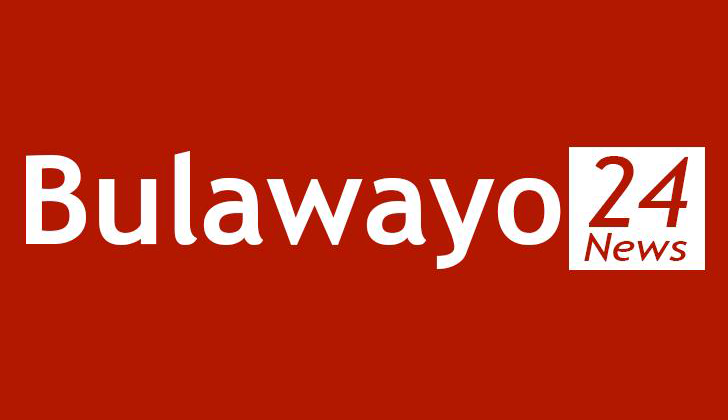 MY Dear People,
I would like to start by paying my deepest condolences to MDC Alliance leader Nelson Chamisa following the death of his mother recently.
The loss of a mother is a major blow to anybody as mothers provide the kind of support structures and pillars that no other person or group of people can ever provide.
Having said so, we continue to ponder and wonder on why anybody would attack Madam ThokoZanu Khupe for attending the funeral of Chamisa's mother in Gutu, Masvingo, last week.
Just what the hell is in the DNA of Zimbabwean politics, particularly the MDC, when it comes to fighting at funerals?
After attacking ThokoZanu and Douglas Mwonzora at the funeral of Morgan Tsvangirai in Buhera, we thought MDC supporters and leaders would have learnt by now that there is no political capital that can be gained by publicly humiliating and attacking Madam Khupe at a funeral, of all places.
In African culture, you do not chase or prevent anyone from attending a funeral or, even worse, fight at a funeral!
Many neutrals cringe when they see Madam Khupe being isolated and targeted for attacks at funerals.
Last time, MDC Alliance youths wanted to burn her alive in a hut in Buhera.
They were more accommodative of Oppah Muchinguri from the rival ruling Zanu-PF party.
The most recent incident in Gutu has only further exposed the levels of how violent the MDC has always been as an institution and how some in leadership are prepared to shed blood in order to get into positions of state power.
Surely there must be more behind the continued attacks on Madam Khupe.
Could it be because she is a woman?
That would be very frightening for the future of women's participation in politics if they are being targeted and excluded from active participation in politics based on gender.
But attacks on Madam Khupe have in the past been spearheaded by some women in the opposition party.
Is that why some of them have gone on to be promoted to senior positions in the opposition?
Politician Linda Masarira has in the past spoken of how Madam Joanna Mamombe was allegedly one of the female leaders in the MDC who humiliated her, alongside Khupe, by calling them prostitutes when they made a court appearance which was challenging Chamisa's leadership of the opposition political party in Harare.
She is now a Member of Parliament for one of the safe constituencies in Harare courtesy of a very indulgent leadership, which was very grateful and full of appreciation.
We will not for now mention that these young female democrats have never come up with equally colourful descriptions of male politicians with whom they do not agree.
Why are they eager and ready to be used by male politicians to fight fellow female politicians?
Why are they being seen as agents used by males to suppress and frustrate the political ambitions of female politicians?
For now we will not wade into the hot debate of how the super democrat has been enjoying the financial and motoring largesse being provided by a generous gentleman from the ruling party, ZanuPF.
The generous gentleman from Zanu-PF also makes other startling claims, which we do not want to discuss for now.
Which way Chamisa?
When stepping into the shoes of Morgan Tsvangirai, albeit in a most violent, brutal, thuggish and certainly most unconstitutional manner, Chamisa must certainly have fancied himself as the person who would finally conquer Zanu-PF and remove its stranglehold on Zimbabweans.
Now that Zanu-PF and its support structures have shown that they can easily defeat and frustrate the excitable young fella, it is time for him to swallow humble pie and become a team player.
He should not waste important time and resources by fighting Khupe, Mwonzora, Morgen Komichi, Paurina Mpariwa, Elias Mudzuri and Tapiwa Mashakada. That kind of behaviour is
sweet music to Zanu-PF.
As a leader, Chamisa has failed to embark on a more robust approach towards dismantling the policies and hegemony of the ruling party.
He has told his supporters that they should wait for his signal to take on the regime and promised an improbable "winter of discontent", which have all not happened.
In fact, even as we approach the anticipated July 31 march or stay away, the MDC is not being seen as an active voice or ingredient as somebody else and other structures are now emerging as legitimate voices of the people.
So which way, Comrade Nero?
I am sure you realise that national politics and student activism are completely different.
Instead of hounding people out of the party, you need to be all embracing and more inclusive.
Look at how even Emmerson Mnangagwa is trying to lure back some old Zanu-PF stalwarts to the ruling party as he realises that there is strength in numbers.
Ntombizodwa woyeee!
Amai Chete Chete!
Dr Amai Stop it! PhD (Fake)
Source - the standard
All articles and letters published on Bulawayo24 have been independently written by members of Bulawayo24's community. The views of users published on Bulawayo24 are therefore their own and do not necessarily represent the views of Bulawayo24. Bulawayo24 editors also reserve the right to edit or delete any and all comments received.