Opinion / Columnist
Cuthbert Dube and lessons in corporate misgovernance
23 Jan 2014 at 08:48hrs |
Views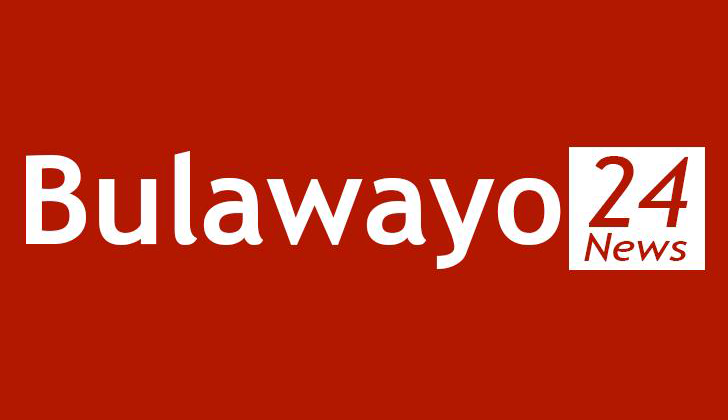 Zimbabweans have been upset, nay, nauseated by the events at the national broadcaster, ZBC.

Apart from its woeful broadcasting, which everyone now expects anyway, people have been touched by the plight of ZBC workers who until recently went for about six months without a salary.

This was at a time when their bosses, including one Happison Muchechetere, fared sumptuously like Arab oil barons, as someone put the grotesque situation.

If anybody needs reminding, Muchechetere walked home with close to $40 000 per month which included $3 000 entertainment allowance, $2 500 allowance to pay his domestic workers, $3 500 for housing allowance and $3 000 as a general allowance. He is said to have spent more time on the planes than attending to the job at ZBC.

Poor workers scratched a living through soliciting for bribes, borrowing and whatever means they could to sustain themselves.

Apart from ZBC, the people of Zimbabwe have been upset also by the goings-on at the country's soccer mother body, Zifa.

Zifa has failed football in this country, never mind the miracle of the CHAN tournament currently underway in South Africa where Zimbabwe for the first time qualified for the quarter final stage of a continental showcase.

The administration of the country's most popular sport has been criminally woeful with the national teams failing to qualify for world premier tournaments such as the World Cup.

Some teams have had to forfeit fixtures while administrative bungling has cost teams in terms of preparations and performances. Zifa is always in a financial shambles and has on more than one occasion had its property seized to offset its debts.

There are virtually no developmental structures in place, barring any hope for a better tomorrow in the near future.

There is more saddening news.

Yesterday The Herald reported that the entire civil service, and pensioners of these services, may go without medical aid cover as the Government has not yet renewed the operating licence for Premier Service Medical Aid Society due to the society's debts totalling $38 million by the end of last year. This includes money owed to doctors, dentists, hospitals and other service providers. PSMAS has 600 000 members.

These members are ordinary, poor folk that face a real risk of ailment and certain death. God help them.

The people that they sustain through various levies and fees are the ones that are spitting on their faces.

What cheek!

One Cuthbert Dube, who is the chief executive officer of PSMAS, chairman of Zifa, ZBC before its board was dissolved, qualifies as a template on how to mismanage corporate affairs.

He is said to be a nice gentleman who is quite generous but he seems lost on the basic tenets of good corporate governance. Let him be schooled.

Professor David Fourier of the School of Public Management and Administration at the University of Pretoria writes in a paper on the subject that corporate governance refers to a trend towards greater corporate responsibility and the conduct of business within acceptable ethical standards.



"Transparency, accountability and openness in reporting and disclosure of information, both operational and financial, are internationally accepted to be vital to the practice of good corporate governance.

"The object of good corporate governance is attained when institutions demonstrate their public accountability and conduct their business within acceptable ethical standards. This demonstration will take the form of effective financial reporting, both internally and externally, and the unqualified encouragement of public debate in respect of such financial reports."

He tells us that effective corporate governance in the public sector means that public officials must demonstrate compliance with the following six characteristics:

They are composed of people with the knowledge, ability and commitment to fulfill their responsibilities;

They understand their purpose and whose interests they represent;

They understand the objectives and strategies of the departments;

They understand what constitutes reasonable information for good government and do everything possible to obtain it;

Once appropriately informed, they are prepared to ensure that the department's objectives are met and that operational performance is never less than satisfactory; and

They fulfil their accountability obligations to those whose interests they represent by regularly and adequately reporting on their department's activities and effectiveness.

That is it. The balance scorecard for Mr Cuthbert Dube would be woeful if he is the man we have known at ZBC, Zifa and now PSMAS.

He appears to lack knowledge and ability to run a public institution.

His pet Buymore Football Club is long defunct. He does not seem to understand the purposes and interests of his stakeholders; if he does, he has zero strategies on how to deliver the goods. Accountability eludes him. Earning himself a cool $250 000 per month at a troubled institution, he cannot be held up as a paragon of accountability, both technical or moral. But Cuthbert Dube is not alone. Most government departments and parastatals have been run down due to inefficiency and zero accountability.

Parastatals such as Zesa, Zupco, NRZ, GMB, TelOne, NetOne, have become synonymous with failure.

What beggars belief is how the situation has been allowed to go unchecked.

Some of these bosses and board chairpersons have been shunted from one organisation to the other, where they have left a trail of destruction.

It is shameful. People often wonder how the Cuthbert Dubes of Zimbabwe survive. Is it because they are untouchable; sacred cows? The country has lost out significantly: how much, only those with sound economics can tell.

Zimbabwe will not be able to move forward if the rot goes unchecked. The country is endowed with rich natural and human resources but as long as bosses at state enterprises tasked with taping the same for national interest are people of little ability and integrity all will come to naught.

President Mugabe has complained about the goings-on at Zimbabwe Mining Development Corporation.

ZMDC has failed to deliver the manna of diamonds. The parastatals are a disgrace. Is it time to think of privatisation? The country has had enough lessons in misgovernance and it is time to shape up.



Source - zimpapers

All articles and letters published on Bulawayo24 have been independently written by members of Bulawayo24's community. The views of users published on Bulawayo24 are therefore their own and do not necessarily represent the views of Bulawayo24. Bulawayo24 editors also reserve the right to edit or delete any and all comments received.