Opinion / Interviews
Masarira, Khupe speak out
08 Mar 2020 at 10:23hrs |
Views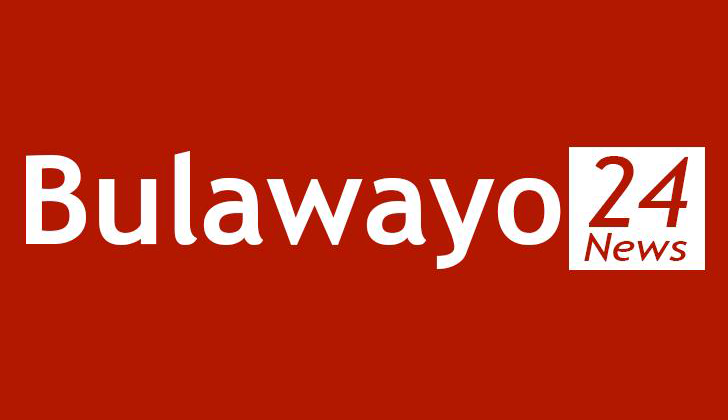 Today is International Women's Day a day which is celebrated on the 8th of March every year.
Two prolific women in Zimbabwe's political sphere, Linda Masarira (LM) who is the leader of LEAD and Thokozani Khupe (TK) leader of the MDC-T, today shared their views on how they relate with International Women's Day.
What does this Day mean to you?
LM: International Women's Day is a very important day for me as it is a day set aside to celebrate women, the struggles they have gone through and the social, economic, cultural and political achievements of women thus far.
TK: Today is a special day for the women across the globe as we celebrate the social, economic, cultural and political achievements.
Do you think the Day has lived up to it's existence with regards to egalitarianism?
TK: The sad reality is that Women still do not have the full enjoyment of their rights and freedoms.
LM: The Day has lived up to its existence as advocacy towards equality has been done around the world for over a century on the 8th of March however, the patriarchal nature of world politics and social, religious and cultural systems continue to stifle efforts to build egalitarian societies worldwide.
In your view, what are the most pertinent issues that women are facing?
LM: Women in Zimbabwe continue to face a myriad of challenges in the political, social and economic spheres due to historical marginalization, gender inequalities and imbalances.
Harmful cultural and religious practices have negatively impacted on women's rights including power imbalances, patriarchal attitudes, ignorance of constitutional provisions in regard to gender equality and high levels of misogyny in the political economy.
TK: Women continue to experience a whole lot of forms of violence in their homes and in public spaces. Women work very hard to the extent that they are creators of wealth and yet they, themselves are not wealthy, this is substantiated by the fact that Zimbabwe is highly informalized and about 80 percent of the people in the Informal sector are women.
With regards to Africa, are women still severely subjected to men or there has been some form of leeway?
TK: Not much has been achieved for women and girls socially, economically, culturally and politically, in fact there is a significant threat of sliding backwards on the hard won feminist gains.
LM: For the woke, liberated and independent women, there has been some leeway in advocating for women to be independent from being subjects of men at the work place, home, and churches amongst others.
Regardless,, there is a lot of advocacy work that needs to be done if we are to truly deliver women from the clutches of servitude and bondage to practices that makes them subjects to other human beings who feel superior because they are if a different sex.
You have managed to stand at the pinnacle of the status quo regardless of your gender, did you encounter any challenges in attaining that position and are you still being undermined due to your gender?
TK: During the 8th Parliament l moved a Motion calling on the Executive to declare the 8th of March a Public Holiday to allow women to celebrate their efforts particularly their role as Nation Builders.
I therefore, would like to call on the Executive to consider declaring the 8th of March a Public Holiday to give an opportunity to every Zimbabwean to sit at home and relax and be grateful to their mothers for bringing them up to be the persons that they are today.
LM: I am still undermined due to my gender and that does not shake my resolve to ensure that I work with like minded progressive people to curb corruption, ensure constitutionalism and to move Zimbabwe from third world status to first world status.
Some have deliberately chosen to put tags on what type of woman is leadership material yet the same measure is not used on men.
How can women be able to liberate themselves from the dominion of men?
LM: Women can only liberate themselves from the dominion of men when they stop expecting freebies, donations and favours from men. An independent woman is a man's nightmare.
They love us when they control us and dominate us. Spite us when we are mentally strong, financially independent and can make independent decisions. Women are not objects for men's sexual desires neither are we doormats for men to trample on. As long as mothers continue to bring up their daughters in environments that make them feel inferior, women will never appreciate what equality is.
TK: Collectively let us attack the unfinished business of empowering all women and girls for a better life for all because if you empower a woman, you will have empowered the whole nation.
How do you view our gender status in Zimbabwe and Africa at large?
LM: African countries like Rwanda, South Africa and Burundi have achieved gender equality and a lot more needs to be done by other African countries to ensure that there are equal opportunities for all women in their countries.
TK: Despite some progress real change has been agonizingly slow for the majority of women and girls the world over.
How do you want this Day to be celebrated this year?
TK: The 2020's International Women's Day Theme is: "I am Generation Equality: Realizing Women's Rights."
This theme is in line with the United Nations Women's new multigenerational Campaign that is, Generation Equality, which marks the 25th Anniversary of the Beijing Declaration and Platform for Action.
It is 41 years since the Convention on the Elimination of all forms of Discrimination Against Women and girls (CEDAW).
It is 25 years since the Beijing Declaration and Platform for Action. It is 20 years since the United Nations Security Council Resolution 1325 on Women, Peace and Security.
It is 10 years since the establishment of UN Women. It is 5 years since the Sustainable Development Goals.
At the same time l would like to call upon the Executive to speed up the processes that will lead towards the achievement of Gender Equality and Human Rights of women and girls.
LM: I would love this day to be celebrated this year by all women in Zimbabwe pledging to be a woman's rights activist and being a sisters keeper.
A lot of women are going through various forms of abuse, harassment, domestic violence, sexual assault, and so forth. We can stop all this violence and injustice as women if we unite and demand stuff penalties for any form of violence.
At the workplace women should celebrate by demanding their space and equal opportunities, at tertiary institutions young women should make a bold statement of celebrating their femininity and refusing to be looked down upon.
Our women's Ministry which is barely visible should have celebrations for all women in different provinces educating them on the importance of equality.
Source - Daniel Itai
All articles and letters published on Bulawayo24 have been independently written by members of Bulawayo24's community. The views of users published on Bulawayo24 are therefore their own and do not necessarily represent the views of Bulawayo24. Bulawayo24 editors also reserve the right to edit or delete any and all comments received.