Opinion / Letters
'Nothing can sanitise Chamisa's illegal transgressions' says Chamboko - Hear! Hear!
07 Apr 2020 at 15:04hrs |
Views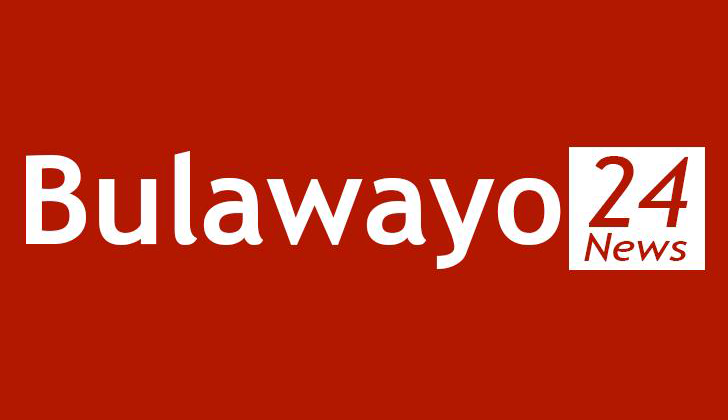 Dear Moses Chamboko,
Thank you very much for your sober analysis of the recent Supreme Court judgement on the legality of Chamisa's takeover of the MDC-T following Tsvangirai's death. The facts of the matter are clear for all to see. Why MDC leaders and supporters alike are shouting at each other and tearing they hair out is proof of just how shallow minded they are!
"I have seen a lot of people being verbally abused on different forums and platforms for openly stating a known fact, which is that constitutional provisions were not followed when Tsvangirai appointed two additional deputies. The constitution was not followed again when Nelson Chamisa was elevated to lead the MDC-T when Tsvangirai died," you rightly pointed out.
"Anyone who disagrees with that is seeking only to create mischief or, perhaps even worse, is displaying their gross ignorance. Some have attacked the courts for being biased. Granted, our courts of law have not always demonstrated consistency in some of their judgements, however that alone does not sanitise the illegal transgressions that happened within the MDC-T before and after Tsvangirai's death!"
Hear! Hear!
I am writing to dispute your simplistic and foolish; but must add, commonly held; notion that Zimbabwe will move forward if only this Zanu PF government finally aligned the country's existing laws to the 2013 constitution.
"Turning to the government, my take is they really need to pull up their socks and move swiftly to complete the alignment of all remaining laws to the Constitution. Surely, seven years is more than enough time to bring this exercise to finality. The passion that they exert when they intend to amend the Constitution must double when it is time to implement what has already been agreed to by the people," you argued.
"As an example, a lot of Zimbabweans returning home still encounter unnecessary inconveniences at ports of entry as if immigration officers do not know that dual citizenship is now enshrined in the national Constitution. Provincial Councils should have been established by now in the spirit of devolution as required by the Constitution. The inordinate delay in implementing the Constitution adopted in 2013 is now becoming both inexcusable and disingenuous. It is simply unacceptable!"
Zanu PF blatantly rigged the July 2018 elections to secure the state presidency and 2/3 majority in parliament. There is every reason to believe the party would have done the same in the devolved Provincial Councils. All the nation would have got is yet another layer of the same corrupt, incompetent and tyrannical thugs. They too will demand the usual generous salaries and allowances, ministerial limos, palatial mansion, etc., etc. all at taxpayers' expense.
Devolved government alone without doing something to stop Zanu PF rigging elections will not change anything. One should be very careful what one wishes for!
So, try again: which laws must be aligned and, more pointedly, will the alignment be enough to guarantee free, fair and credible elections?
No one has ever answered that question and much less give the guarantee because the 2013 constitution itself is weak and feeble to deliver free and fair elections. It is not a democratic constitution and was never meant to be.
"Mugabe dictated the 2013 constitution!" Paul Mangwana boasted soon after the March 2013 referendum.
Mangwana was the Zanu PF co-chairperson in the parliamentary committee tasked to draft the new constitution. The 2013 constitution gives the State President excessive powers without the usual democratic checks and balances and it also gives the individual freedoms and rights in one clause only to take them all away in the next. This is exactly what one would expect a dictator like Mugabe to dictate!
Remember Morgan Tsvangirai and all his fellow MDC leaders failed to implement even one democratic reform in the five years of the 2008 to 2013 GNU because they are corrupt and incompetent. They supported the feeble new constitution and even claimed it an "MDC child" because they had little else to show for all their years in the GNU.
Indeed, one should not be surprised that MDC leaders and supporters alike are squabbling amongst themselves over Chamisa's undemocratic seizure of power; it is as one would expect given they are breathtakingly corrupt and incompetent. They failed to implement even one reform because they wasted time on trivial matters; they are doing so now.
What is a clear-cut matter to you and everyone else out there is as complex and incomprehensible as Albert Einstein's theory of relativity to a grade one child to these MDC simpletons.
It is these MDC simpletons who have given traction to the foolish notion that aligning the country's existing laws to the 2013 constitution is all Zimbabwe needs to end the curse of bad governance. We need much more than that!
We need to implement the raft of democratic reforms agreed at the onset of the 2008 GNU and, at the very least, rectify the many weakness and flaws in the 2013 constitution. We will need to appoint a competent interim government to implement the reforms, it is naïve to expect Zanu PF to do it because Mnangagwa and company will never reform themselves out of office.
Zimbabwe's next election must be free, fair and credible. No if, no but!
Source - zimbabwelight.blogspot.com
All articles and letters published on Bulawayo24 have been independently written by members of Bulawayo24's community. The views of users published on Bulawayo24 are therefore their own and do not necessarily represent the views of Bulawayo24. Bulawayo24 editors also reserve the right to edit or delete any and all comments received.