Opinion / National
Theatre in USA politics: A threat to aspiring democracies
22 Jun 2020 at 08:12hrs |
Views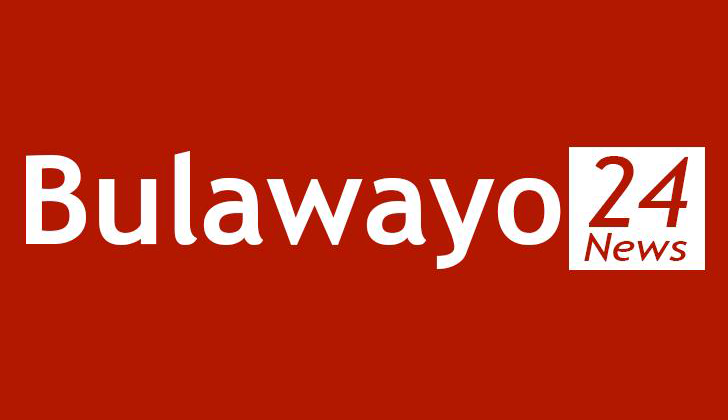 THEATRE has been part of cultural socialisation since time immemorial. It has always been employed to convey messages of various purposes. Theatre is packaged with humanity, psychology, motivations, conflict resolution. In its pure state, it promotes society to give power to the truth, to take risk and to advocate and seek solutions to challenges.
Theatre is a collaborative form of performing art that uses live performers, typically actors or actresses, to present the experience of a real or imagined event in a specific place, often a real or imagined stage. The performers may communicate this experience through combinations of pretence, gesture, speech, song, music and dance. Elements of art such as posters, painted scenery and stagecraft such as lighting are used to enhance the physicality, presence and immediacy of the experience.
All these combine to give theatre the power to convince and play quite an influential role in shaping society. Its ability to demystify and unravel human predicament provokes thinking among its audience. Therein lies theatre's greater power to lay out a platform upon which a society mirrors and examines itself to reveal new ideas in mapping the way forward. This is why theatre remains an influential social agent.
With the rise of industrialisation and the resultant competition to sell products and services by corporates, theatre occupied centrestage in the advertising industry. Its power transcended into social sciences, where theatre is today largely used to promote behaviour and social change in various fields such as public health, agriculture, community development and others.
Realising that power in theatre, politicians too have not been left behind as they now tag along troupes of actors for two reasons; to draw huge crowds because of the entertainment value of theatre and secondly to use theatre to drive their message home.
Historically, theatre was embraced by politicians but within the confines of morality and human dignity over political power.
Today, the use of theatre in politics is becoming more detrimental and deceptive. It is one thing market a political idea or policy through theatre. It is another to use theatre to lie or deceive people.
What triggers this discussion? There are several recent events that demonstrate how theatre is being adulterated by politicians. Let us look at recent events in the United States of America where President Donald Trump's Tulsa campaign rally for his second term was cancelled or postponed until at least the end of next month due to the COVID-19 pandemic.
Ahead of the rally in Tulsa, adverts purportedly from Trump's campaign team emerged asking for "excited and enthusiastic minority actors needed to hold signs at an event in Tulsa. Send headshot and resume for early consideration." Reports suggest that these actors, who include minorities, are meagrely paid roughly $50 to hold placards written all sorts of messages on how President Trump's policies have transformed their lives. They would be part of a package which included troupes of actors bused from one rally to another.
All this is because theatre has proven evidence of having influence on politics without considering the detriments of this influence. While politics is generally dirty and filled with lies, political deception is harmful to society, corrosive to national good and democratic governance which makes this approach wrong on several accounts.
Taking advantage of the desperate poor minority groups by paying them $50 highlights the longstanding abuse of other groups by white supremacists. Enticing them to hold a sign that conveys a lie is immoral, abuse of power, a danger to democracy and undermines the need for accountability. This simply means politicians no longer need to deliver on their promises to win votes. They just need actors and posters to turn the political narrative to their side to change how the candidate is perceived and thus influence voters' opinion. It is even more saddening that those minority actors will walk away with $50 in their pocket plus a campaign poster to continue with their destitute lives, while the politician takes home the assurance of more power. It is a sad political transaction.
Political lies of this nature do not seek to persuade voters by appealing to their freedom to choose but by coercing them through deception to narrow their choice for fear of losing what is portrayed as gain which in reality does not exist. Resultantly, such deception hands over power to the lying politician while taking away the voters' power to choose and decide. The outcome of this is an over-accumulation of power or the retention of historical power imbalances among social groups. Trust, which to a large degree, function as a foundation of relations among human beings is destroyed and when that happens societal institutions collapse.
Why should we be bothered about things happening in the USA? One of the USA's biggest export to the world is its politics and democracy, none of which is democratic anyway.
Nonetheless, the world sadly views America as the home and prototype of democracy. And some of the theatricals in its politics are already or going to be exported to countries aspiring for American democracy. That will be dangerous to the growth of real democracy, social trust and development. If recent revelations by opposition defectors are anything to go by, then our politics is already badly rotten.
----------Tapiwa Gomo is a development consultant based in Pretoria, South Africa. He writes here in his personal capacity.
Source - newsday
All articles and letters published on Bulawayo24 have been independently written by members of Bulawayo24's community. The views of users published on Bulawayo24 are therefore their own and do not necessarily represent the views of Bulawayo24. Bulawayo24 editors also reserve the right to edit or delete any and all comments received.