Opinion / National
13 MDC legislators recalled, few fence-sitters remain 'true to their conscience' - what sell-out has a conscience
24 Jun 2020 at 19:25hrs |
Views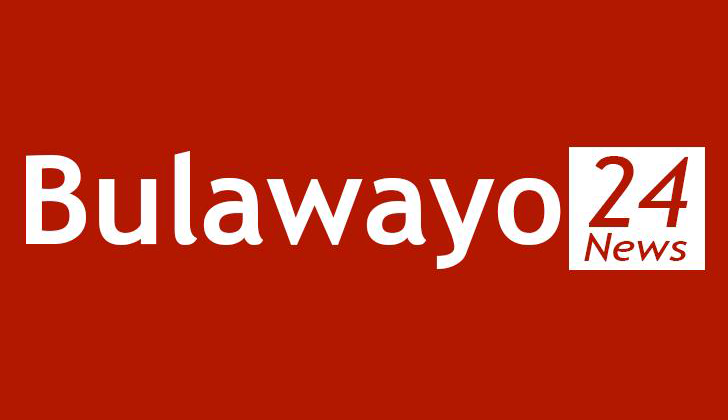 "We take the firm view that the state institutions, including parliament are being abused to reverse the will of the people and replace it with an unholy alliance between Mr Emmerson Mnangagwa and Ms Thokozani Khupe," Fadzai Mahere, MDC Alliance spokesperson, said in a statement.
The recall of MPs are a consequence of the High Court judgement on Chamisa's unconstitutional seizure of power following the death of Tsvangirai to portray it as anything else is to refuse to face the reality and thus bury one's head in the sand.
While a handful of party MPs have jumped ship and were now in the Khupe camp, Mahere insisted the rest have chosen to remain true to their conscience and will not fall for material benefits availed by one siding with the enemy.
Well, well! It is rich for Ms Mahere to be talking of "remaining true to one's conscience and will not fall for material benefits". Where was her conscience when she participated in the July 2018 elections in pursuit of gravy train material benefits ignoring all the warning against contesting without reforms?
Mnangagwa knows the likes of Biti, Mahere, Coltart and Chamisa will contest the 2023 elections even if not one reform is implemented and too will Khupe, Mwonzora and the rest from her faction. It is little wonder Zanu-PF has no intention of implementing any democratic reforms; why should they and risk losing the elections when they know the opposition will participate no matter what and give the flawed process credibility. What is more, the opposition know this too as David Coltart readily admitted.
In his Book, The Struggle Continues 50 years of Tyranny in Zimbabwe, David Coltart, former MDC – Ncube Senator and Minister of Education in the 2008 GNU, gave details of how Zanu-PF was flouting the electoral rules in the upcoming 2013 elections. It was clear the elections would not be free, fair and credible.
"The worst aspect for me about the failure to agree a coalition was that both MDCs couldn't now do the obvious – withdraw from the elections," wrote Senator Coltart.
"The electoral process was so flawed, so illegal, that the only logical step was to withdraw, which would compel SADC to hold Zanu-PF to account. But such was the distrust between the MDC-T and MDC-N that neither could withdraw for fear that the other would remain in the elections, winning seats and giving the process credibility."
So the MDC MPs and Senators sold-out by participating in the flawed and illegal July 2018 elections for gravy train material benefits and now, to keep those benefit, they must swear alligance to Madam Thokozani Khupe whose political credibility is tarnished beyond the pale.
Yes, all MDC leaders in the 2008 to 2013 GNU lost 90% of their political credibility by failing to implement even one democratic reform during the GNU. Of course, the sold-out big time!
By participating in the flawed elections for the sake of the few gravy-train seats Zanu-PF gave away as bait MDC leaders lost 9% of the 10% political capital they still had left. Madam Khupe's poor showing in the 2018 elections left her in no doubt that she was washed-out and so gambled her remaining 1% to be Mnangagwa's poodle in his POLAD talk-shop group.
Mnangagwa demanded that to join POLAD one had to endorse the July 2018 elections as having been free, fair and credible and Mnangagwa and his Zanu-PF cronies as the legitimate government. Endorse that position and you rule out any need for implementing reforms. If the July 2018 elections were free, fair and credible then, of course, you do not need any reforms. And so by endorsing the rigged July 2018 as free and fair Madam Khupe and company proved themselves a Zanu-PF project in all but name.
There is no denying that the High Court ruling restoring her as the leader of the MDC including the all MPs, Senators and Councillors the Chamisa led faction had won has given Madam Khupe a political leg-up! Nonetheless she is still damaged goods, nothing can repair the political damage done by joining POLAD. Nothing!
So, the former MDC Alliance elected leaders, like Homer's Odysseus, are caught between Scylla and Charybdis, rock and a hard place. Madam Khupe wields the power to recall all those who do not swear allegiance to her and they will lose all their gravy-train material benefits. By switching their allegiance, they will be spared the chop but, just like Madam Khupe herself, they will lose the little political credibility they had left.
Some of the MDC Alliance MPs and Senators had come out with guns blazing in support of Chamisa they have found it near impossible switch loyalty back to Khupe. So far a total of 13 MPs and Senators have been recalled, some have switched and the rest are still sitting on the fence – a mighty uncomfortable position as any monkey would know!
Chamisa and his entourage's refusal to accept that he had indeed behaved like a Zanu-PF thug when seized power in 2018 has left them looking foolish. Only someone with no common sense would defend the indefensible! And so the Chamisa star is fading fast, chance of him or any of his followers staging a political comeback are slim.
The real tragedy here is, in the corona virus pandemic, Zimbabwe is facing the greatest trial of our generation and no one, even a mediocre opposition is better than nothing, is keeping an eye on the corrupt, incompetent and murderous Zanu-PF regime blundering from pillar to post, as usual! No one because MDC are busy fighting among themselves over trivial matters. The nation is going to pay dearly for this in sweat, blood, lost treasure, heart-breaking suffering, anguish and many lost lives!
MDC legislators are "remaining true to their conscience and not fall for material benefits!" If that was so then MDC leaders will have implemented all the democratic reforms decades ago and Zimbabwe will be a healthy and functioning democracy right now! Why talk of a conscience when you have none!
Source - zimbabwelight.blogspot.com
All articles and letters published on Bulawayo24 have been independently written by members of Bulawayo24's community. The views of users published on Bulawayo24 are therefore their own and do not necessarily represent the views of Bulawayo24. Bulawayo24 editors also reserve the right to edit or delete any and all comments received.