Search / Ayanda manala sibindi
Dear King BulelaniKaLobhengula KaMzilikaziMbulazi, Mtungwa wena KaMatshobana, Wena KaNgwalongwalo,In this unfortunate situation of Corona Virus, that we find ourselves in, I wo...
Published: 31 Mar 2020 at 15:47hrs | 1731 | by Ayanda Manala Sibindi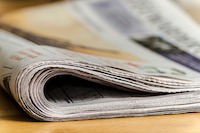 Please visit Loyiko's 380 Degrees Imbizo Demo on GoFundMe and kindly donate for this important Demo. MahlabezuluuLoyiko Theatre Group supported by umthwakazireview.com hereby appeals f...
Published: 23 Jan 2017 at 21:21hrs | 812 | by Siphelo Mtshetsha, Yanga Mhluzi, Prosper Nkosi & Ayanda Manala
Load More Stories