Search / Birth asphyxia
Birth asphyxia and Sepsis have been cited as one of the main causes of neo-natal deaths in Zimbabwe, a senior health government official has said. Standing in for the Minister of Health and Ch...
Published: 21 Mar 2018 at 15:27hrs | 937 | by Simiso Mlevu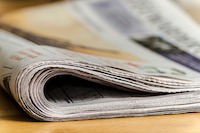 A BULAWAYO medical doctor, sued for negligently causing the death of a newborn baby, has been ordered to pay the deceased's family $8 000.According to court papers, the newborn baby suffered c...
Published: 05 Feb 2018 at 04:20hrs | 963 | by Staff reporter
Load More Stories