Search / Brian t kagoro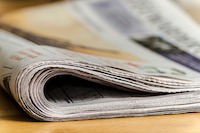 As we begin 2019, there are key lessons from the coup and Zimbabwe's post-coup experiences. The key lessons going forward relate to ethical leadership, public sector performance management, service de...
Published: 19 Jan 2019 at 11:00hrs | 155 | by Brian Kagoro
PART ONEZimbabwean politics is characterised by the existence of schizophrenic public and private sector leadership. The structure of post-coup politics in Zimbabwe owes a great deal to this schiz...
Published: 11 Jan 2019 at 10:01hrs | 2601 | by Brian T Kagoro
All political transitions (without exception) whether occasioned by revolution, externally driven or resulting from an election, are perfected through dialogue between the contending forces in society...
Published: 07 Dec 2018 at 05:56hrs | 453 | by Brian T Kagoro
Load More Stories