Search / Broken windows theory
Gambling is often a controversial - bordering on scandalous - topic when it comes to laws and regulations outside the United States. A lot of how gambling is treated depends on the social norms of the...
Published: 23 Jan 2018 at 09:59hrs | 742 | by Staff Reporter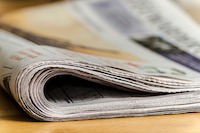 LITTERING everywhere is a despicable habit that has become common in our dwellings today.Whoever litters shows that they have no regard for other members of the community or for the environmen...
Published: 23 Jan 2018 at 09:54hrs | 981 | by Clive Chiridza
Load More Stories