Search / Bulawayo lockdown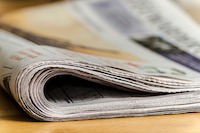 GOVERNMENT might be forced to consider strict localised lockdown for Bulawayo as residents continue to flout Covid-19 prevention measures at a time health experts have warned of an imminent Covid-19 t...
Published: 17 Jun 2021 at 06:08hrs | 3127 | by Staff reporter
A convoy of armed police and military vehicles drove through the Bulawayo Central Business District on Sunday with a hailer telling residents to stay at home because Coronavirus kills. The arm...
Published: 02 Aug 2020 at 10:25hrs | 5095 | by Mandla Ndlovu
Load More Stories